Downtown Initiative Design and Construction Project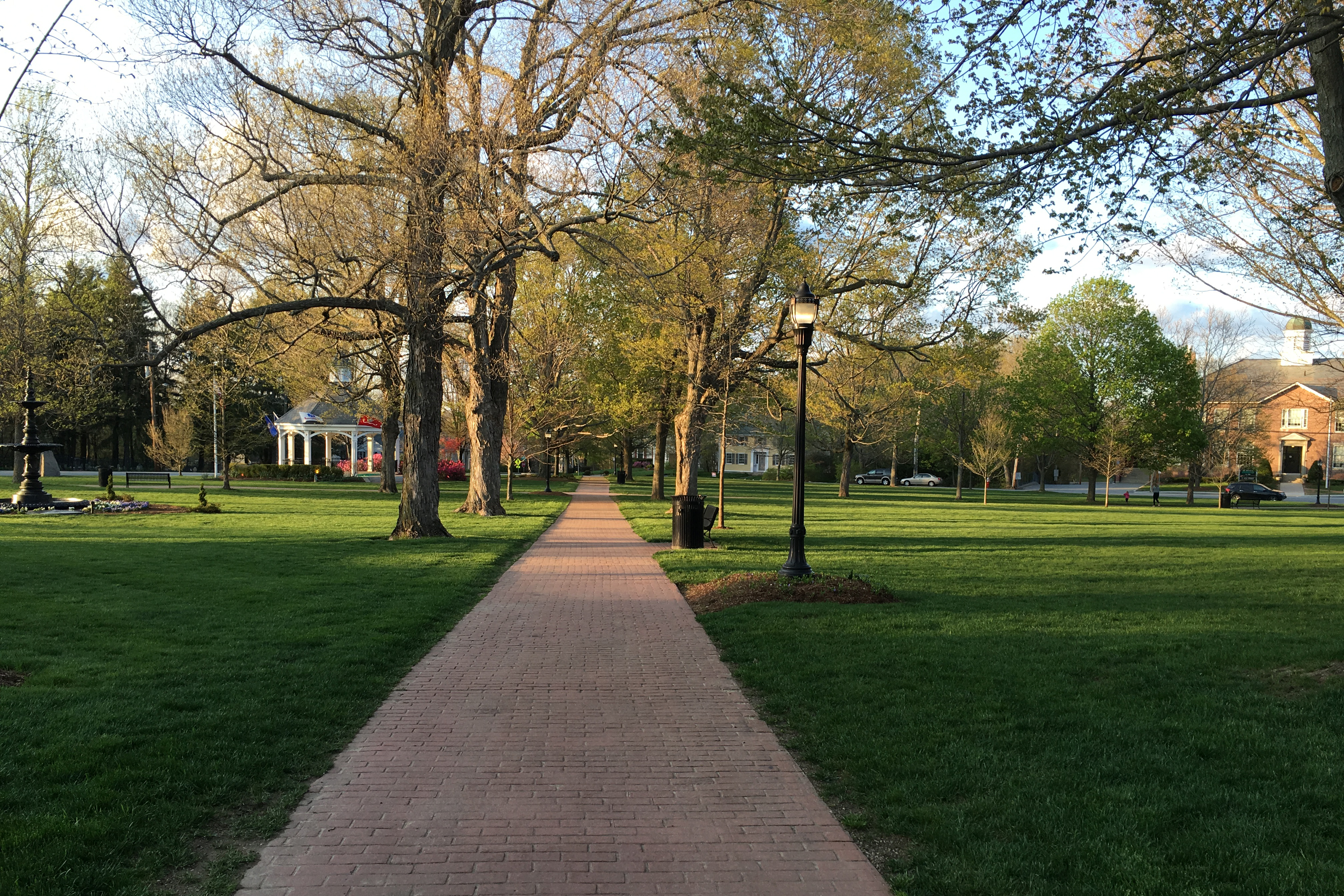 Hopkinton's Downtown Initiative Steering Committee (DISC) continues to work with Beta Group on the downtown design. Hopkinton residents voted in 2010 to fund the design process ($400,000) with the construction to be funded by a state roadway construction grant of approximately $4,000,000. The initial design was presented to the public for their feedback at two presentations in November. The DISC committee also made a presentation to the Selectmen in December. No final decisions have been made at this point and feedback from residents is welcomed. If you have questions or comments about the project, please contact Hopkinton's Facilities Coordinator/Town Engineer, David Daltorio at
508-497-9738 or ddaltorio@hopkinton.org.
Items included in the state grant are:
Rehabilitate Pavement
Upgrade Storm Drainage Facilities
Reconstruct and Improve Sidewalks
Reset / Install New Curbing
Provide ADA Compliant Wheelchair Ramps / Access
Traffic Signal Upgrades
Possible New Signal(s)
Streetscape Enhancements
Landscaping/Plantings
Reduce Crosswalk Lengths & Improve Markings
Related Items NOT included in the state grant (The Town of Hopkinton may opt to go forward with and fund some of these items its own):
Upgrade Water Main on Main St
Possible Undergrounding of Utilities ($2.6 million from Cedar St to Ash St OR $6.6 million from Wood St to Ash St)
Possible Period Lighting
Coordination with Legacy Farms' Improvements
Hot Button Topics (see images and news articles below):
135/85 Intersection – Whether or not to straighten the intersection at Rt 135 and Rt 85, which would involve taking some of Colella's Supermarket's land.
Main St/Wood St Intersection – Whether or not to increase the turn angle for vehicles headed Eastbound on Main St and turning left on Wood St (Rt 135), which would involve relocating or tearing down the house at 2 West Main St.
Cost – Although burying the power lines would be aesthetically pleasing and would give more flexibility in designing the sidewalks and lanes, it would be expensive and not covered by the state grant. The cost estimate is $2.6 million from Cedar St to Ash St OR $6.6 million from Wood St to Ash St.
Documents and Images of the Design for your Reference:
Recent Articles on this Topic:
Hopkinton Crier: Committee tweaks Hopkinton downtown improvement proposal
By Michael Morton/Daily News staff
http://www.wickedlocal.com/hopkinton/features/x2023106361/Committee-tweaks-Hopkinton-downtown-improvement-proposal
Hopkinton Crier: Downtown talks get thorny in Hopkinton
By Michael Morton/Daily News staff
http://www.metrowestdailynews.com/news/x1626871886/Downtown-talks-get-thorny-in-Hopkinton#ixzz1gX7PWPwG
HopkintonPatch: Old Intersections Create New Problems
At its bi-weekly meeting, selectmen discussed the next step for the Main Street redesign.
http://hopkinton.patch.com/articles/residents-worry-about-impact-of-main-street-improvements
---