Elementary School Building Committee Update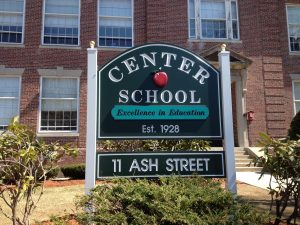 On October 21, the Designer Selection Panel of the Massachusetts School Building Authority (MSBA) finalized the selection of the design firm for the Center School project.  Drumney Rosane Anderson, Inc (DRA) was selected by the Panel which included, as representatives of Hopkinton, Michael Shepherd, Vice Chair of the ESBC, Dr. Cathy MacLeod, Superintendent, and Jon Graziano, Chair of the School Committee.  DRA was the first choice of all three Hopkinton representatives.
The state requires the design firm determine the official list of potential sites.   Unofficial sites which have been discussed include the Center School property, Elmwood School property, Irvine property, Todaro property and more.  According to the Elementary School Building Committee (ESBC) timeline, a methodical site evaluation is expected to occur between November and February. Site selection is targeted for March/April.
At the September 29 meeting of the ESBC, soil testing was approved for potential sites in order to arm the design firm with as much information as possible on day one.
---