School Committee Candidate Q & A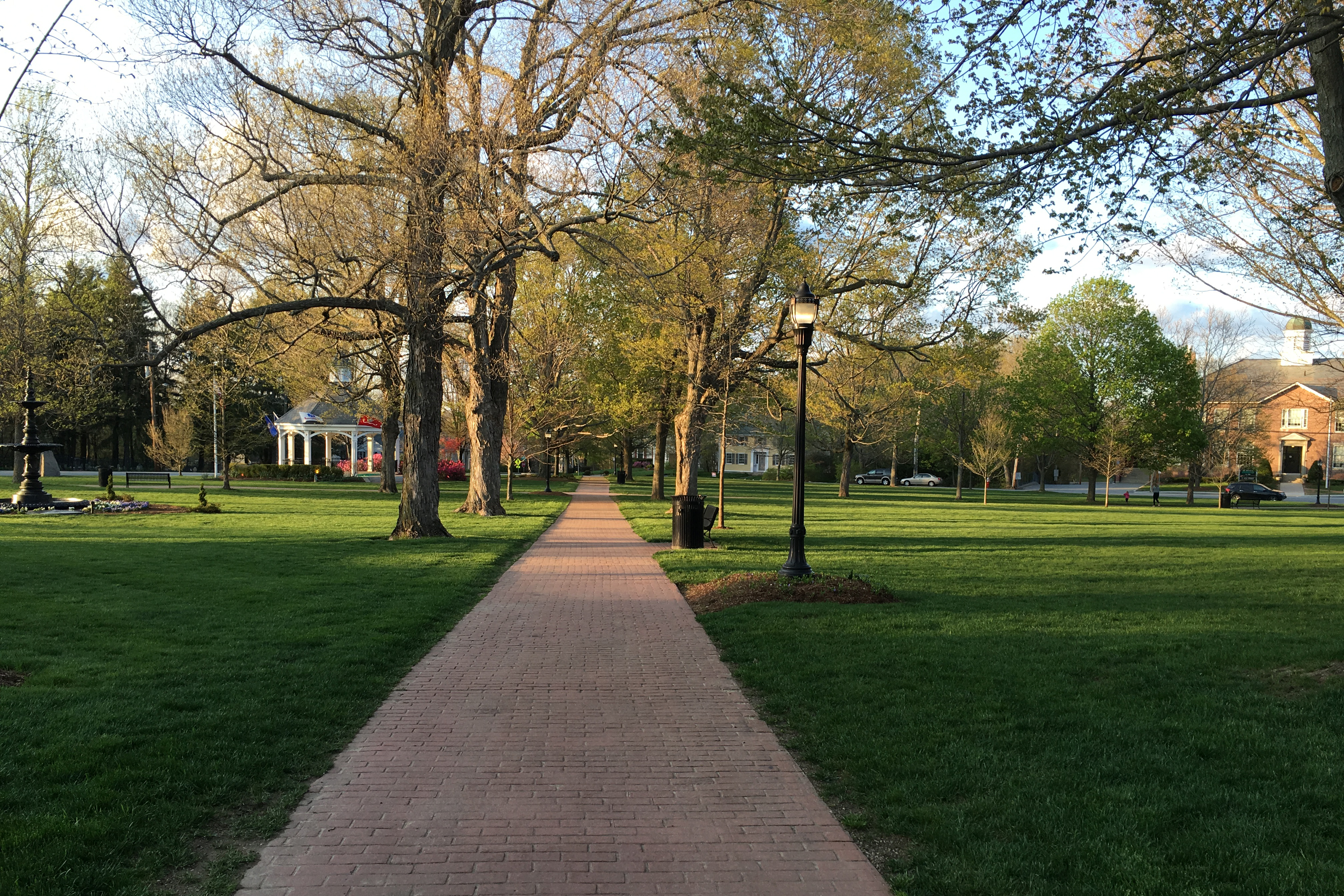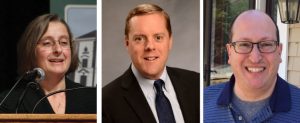 Educate Hopkinton posed the following ten questions to our School Committee Candidates and we are posting their responses here exactly as submitted. We thank them for their time and for their commitment to Hopkinton. Educate Hopkinton as an organization does not specifically endorse any of the candidates, click to read our policy for more info. In addition we recommend voters watch the Women's Club Meet the Candidates Night, which is available on the HCAM YouTube Channel.
SCHOOL COMMITTEE, For 3 years, Vote for 2
---
QUESTION 1: Describe how your background and career skills will translate to the role of a School Committee member?
Jean B Bertschmann: I have six years of experience on the School Committee, and 18 years of direct experience volunteering in the schools and across the town. I have a deep understanding of how our schools function, top to bottom. I have developed strong, productive working relationships with staff, teachers, administrators, and other town boards and committees. My broad based institutional knowledge and history are important assets to the Committee, particularly with the pending Charter review. In my previous professional career as the manager of the paralegal staff at a major Boston law firm, and as the parent of four children, I have developed excellent communications and time management skills, which are critical to balancing the perspectives of different constituents, as well as the multiple and varied responsibilities of School Committee members.
Jonathan E Graziano: Currently I work for Liberty Mutual Insurance and am responsible for Continuous Improvement. I believe that the skills I use every day in my job translate very well to my role on the School Committee. I am charged in my profession to question the status quo and look for new and more effective ways to operate. I believe I have brought that mentality to the committee in my three years, asking critical questions about how we can do better and whether or not current programs and practices are still as effective. If reelected I will continue to use these skills to advance the district.
Brian J Karp: As a manager, I am able to identify process improvement opportunities, make changes as needed, and deliver results. I am an excellent listener and can speak to various groups of people. I am very analytical and an excellent problem solver.
---
QUESTION 2: Describe one activity, committee or volunteer organization you've been involved with. How did it help prepare you for the role of School Committee member?
Jean B Bertschmann: My first introduction to the Hopkinton Public Schools was via the HPTA, which I joined when my oldest daughter was in Kindergarten in 1996. The HPTA was a fabulous way to learn in depth about the culture, climate and operations of each building, and the district as a whole. I sought roles that afforded me the opportunity to learn more about the district, and to work with and learn from new people in the district and community, as well as to coordinate efforts with other strong school support groups like the HEF, SPEAC, and Boosters. I was invited to participate in many advisory committees to the School Committee during my tenure in the HPTA, all of which assisted me in continuing to move my way up the learning curve. Ultimately, I served as town-wide HPTA president for three years, and was very proud to be part of the leadership team of this outstanding organization. As a School Committee member, I continue to be grateful for the broad support the district receives, both financial and with helping hands, from all of our dedicated volunteer support groups.
Jonathan E Graziano: Prior to my role on the School Committee and Elementary School Building Committee, I served on the Appropriation Committee. This allowed me to learn about the entire Town budgeting process and allowed me to form strong relationships at Town Hall. This background has served me well in collaborating with Town Hall to create effective, value driven budgets for the town as a whole.
Brian J Karp: As a member of the Planning Board I have become acquainted with several people in town as private citizens, members of other boards or committees, and as business owners and leaders in our community. When people come to a Planning Board meeting we listen to what they have to say, whether it be as a proponent or as a member of the public, and engage in conversation with them in order to make a well informed decision.
As a member of the School Committee, I will bring with me these relationships that I have made in order to work with the other town boards and committees as well as the public. As an official, elected by the community, it is my duty to work both for and with the community. I, therefore, would like to see the School Committee meeting opened up to the community for a public discussion on agenda items as they occur during the meeting. This is one change that I would make a motion for and expect to see passed.
---
QUESTION 3: Most prospective School Committee members have several areas in which they are particularly interested and for which they have some ideas for improvement. What are yours?
Jean B Bertschmann: I believe that there are several important areas of focus for the School Committee for the next three years. We need to continue to work constructively and openly with the community regarding the proposed new elementary school; to improve communications with the community; move forward with our Strategic Plan; and to work together with the town to manage pending growth. We need to continue to make every effort to communicate with the community regarding the school project, and increase the level of engagement in working toward the final proposed solution. The priorities identified in the Strategic Plan will help guide the focus of our budget planning and continue to move us forward in student performance and achievement. Working with our town partners to manage new growth and review the Town Charter will improve communication and collaboration with our town partners. Continuing to expand and refine all methods of communications to and from the School Committee are critical to the success of these priorities, and all of the work of the Committee. I believe that we can better leverage our existing technology to improve our communications and outreach in all of these important areas.
Jonathan E Graziano: In the last three years we have done a lot to improve foundational programs at the elementary schools to improve our Level 2 designated schools. While I am looking forward to the continuation of these programs that have already been so successful, I believe it is time to look closely at the programs in the secondary schools to ensure that they are improving upon their already impressive results.
Also I am very interested in continuing as a member of the Elementary School Building Committee. Continued effective communication with the town and working with the MSBA well be challenging given that we are entering the summer months but I look forward to finding new ways to engage the town to keep everyone involved in finding the right solution to this project.
Brian J Karp: I am interested in open and honest communication with the public. As the one vote for change, my ideas for improvement are:
1. Welcoming public discussion to the School Committee meetings.
2. Doing a better job of making sure policies, processes, and programs are fully vetted before being implemented.
3. Improving efficiencies in our transportation department.
4. Ensuring that the budget and its process are transparent to the community.
5. Being more conscientious before coming to the tax payers to ask for more money. The tax payers expect, and the School Committee should, provide a budget that takes care of its needs as well as plans for the future. If the schools need safety and security upgrades or roof repairs/ replacement, or any other capital expense, there should be money set aside for such updates, upgrades or replacements. When the School Department has a budget of over $39,000,000, and then asks for an additional $1,754,000 in overrides the taxpayers need to ask themselves why?
---
QUESTION 4: The School Committee has various defined roles and liaison duties. What School Committee roles are you most interested in and why?
Jean B Bertschmann: During my tenure on the School Committee, I have served in most of the Committee's liaison roles. They are all important to the work of the Committee, and have provided me with excellent learning opportunities and broad perspective. The role that most touched my heart was facilitating the approval, development and acceptance of the gift of the Hoyt Statue. The Hoyts are a personal inspiration for me, and I think there is no stronger message we can give our students than "Yes, you can!". I have also learned a great deal in my roles as the liaison to the TEC Educational Collaborative, and as the liaison to our SPEAC parent group. Serving on the board of TEC (and being elected Clerk) for the last six years has given me tremendous perspective on the educational issues and challenges we face as a district, a region, and a state. The ability to compare notes with School Committee members and Superintendents from all 16 member districts has been invaluable to me personally, and my connection to that resource has benefited the entire Committee. In district, I have learned a great deal through the years I spent as the liaison to the SPEAC board. With their help, I have strengthened my understanding of our special education programs and budget. As one of the major drivers of our budget, it is critical to understand our special education programs, strengths and weaknesses. This background was of particular help to me in the recent hiring process and selection of a new Director of Student Services. I anticipate that, during this term, there will be a need for a new liaison role related to the review of the Town Charter. I believe that my institutional knowledge, experience, and history would be a good fit for that new role, and look forward to discussing the potential of adding this liaison role with my colleagues. Overall, I am committed to continuing my practice of volunteering to fill the roles in which I would best serve the needs of the Committee each year.
Jonathan E Graziano: This year I have served as the Elementary School Building Committee representative and have formed strong working relationships with the ESBC and the MSBA while keeping the School Committee effectively informed and engaged. I am passionate about seeing this project to its conclusion and look forward to continuing in the role.
I have also been the liaison to the Board of Selectmen and Appropriation Committee helping create and execute a more collaborative budget building process. I am interested in continuing in these roles as well to build on the improvements we have made.
Brian J Karp:  While I am interested in the Elementary School Building Committee, Youth Commission, Budget Working Group, Marathon Fund Committee, Planning Board/Fruit Street, and Planning Board/Legacy Farms, I will be happy to serve in any of the roles and liaison duties. As a four year member of the Planning Board, I believe the areas best served by me would be the Elementary School Building Committee, the Planning Board/ Fruit Street and Legacy Farms liaison.
---
QUESTION 5: As a School Committee member, you will have to make some budgetary decisions. How do you define your priorities knowing that enrollment is currently at its all time peak and many new residential developments are expected to come online in the next three years?
Jean B Bertschmann: I firmly believe that planning for and carefully managing new growth will be a critical to the work of the School Committee and the town for the next several years. The priorities identified in the Strategic Plan will help guide our budget decisions annually, as well as our multi-year forecasting. Open communication and transparent information sharing with our partners in Town Hall are critical to the success of that planning. We have charged Dr. MacLeod with continuing to perform a "forensic analysis" of our budget and expenses, always keeping a critical eye to how we can maximize the value of every dollar spent. I had the honor of leading the development of each of the last two Strategic Plans, and the experience, knowledge and insight that I gained through those development process prepare me well to balance difficult budgetary decisions, based on a deep and thorough understanding of the needs among and across all schools.
Jonathan E Graziano: In determining the value of budget decisions I always look to see what will deliver the most value in the classroom. In order to deliver the most value, or budget dollars must directly contribute to improved student outcomes.
One of the key features of the solution we are seeking for the Center School is that it gives us expansion potential. We need to be prepared to accommodate increased enrollment in a way that does not increase class size or otherwise impact the delivery of learning.
Brian J Karp: As a School Committee member, I will have to make a lot of budgetary decisions. Some of those decisions will involve planning for the town's continued growth. My priorities while making such decisions will always be to improve the efficiencies of the department, ensure that our school system continues to excel, and to not overburden the tax payers.
---
QUESTION 6: As a School Committee member what can you do to help facilitate a successful school building project for the Center School solution, working with Town Hall, local boards, the Elementary School Building Committee, and the Massachusetts School Building Authority?
Jean B Bertschmann: I am committed to supporting the work of the ESBC to present the voters with a solution to the educational and operational constrains of the Center School that meets the stated priorities of the community: a central location; minimal disruption to education; maximum flexibility to accommodate future growth; and a responsible cost to the town, offset by grant funding from the MSBA. Toward that end, I have worked diligently throughout my tenure to improve communications via policy, communication plans, surveys, and forums. I worked hard with my colleagues to create a communications plan for each module of the MSBA process. We carefully crafted the charge and construct of the ESBC. I have served as a resource to the ESBC, particularly with regard to institutional history and resources. I have, and will continue to, attended community forums to hear directly from the community regarding preferences and priorities. I have, and will continue to, worked with our local legislators to support our process. I will continue to carefully evaluate each step of the process, ask challenging questions, and research all alternatives in preparation for casting my vote on a final project.
Jonathan E Graziano: I have been working directly on this since the inception of the project. I have formed closer and effective working relationships with the other ESBC members as well as our project manger, Compass, our architect, DRA, and the MSBA. I have been directly involved in the strategy and execution of the ESBC community communication and outreach programs. I believe that I have already shown how I can be an effective participant on this project. My strategy would be to continue working the same way that we have as a committee, in an open and transparent manner with all parties as we continue this project and see it through to its conclusion.
Brian J Karp: I will continue the excellent work that has been done so far by the ESBC. They have been both, available to the public and transparent in every step. Communication (public involvement) and transparency are keys to the success of the Center School solution. We may have approved the $1.8 million purchase of land for the building, but we still have a long road ahead of us. We need to make sure that the town will continue to be behind this project as we move forward, because the cost of the building will be quite a bit more than the cost of the land.
---
QUESTION 7: It is often stated that our schools are nationally ranked.  How will we maintain this high level of education?
Jean B Bertschmann: The success and reputation of our district has improved dramatically in the last 20 years, and the entire community should be credited with working together to reach these remarkable heights. We have all the tools we need for continued success and improvement: a visionary educational leader and administrative team; a dedicated and professional teaching staff; a comprehensive Strategic Plan; and a community that supports the schools, but also holds them accountable and has high expectations for performance and value. I have been, and will continue to be, a strong, independent voice and active participant in each of those key factors.
Jonathan E Graziano: We are fortunate to have such well regarded schools that make Hopkinton a place where people want to live. In order to maintain this level we have to take a critical look at all of our programs to assess the extent to which they are contributing positively to student outcomes. We cannot expect that programs that were effective five years ago are as effective today and we need to use both internal and external data to continuously improve our programs. In every budget there should not just be additional programming but clear changes to the way we are delivering current programs to ensure we can keep up with increasing demands on students.
Brian J Karp: This week U.S. News came out with its national ranking. The report states "Among the many Massachusetts schools in the 2015 rankings of U.S. News Best High Schools, 26 were awarded gold medals, 53 earned silver medals and 13 received bronze medals." Hopkinton High School did not make the list.
However, back in March, "Niche Rankings released its report on the Best Public High Schools in Massachusetts, and Hopkinton High School made the list at number 12."
We can't always pay attention to national rankings. What we can do is ensure that the plan, policies, processes, and programs are fully vetted before being implemented, and then allow them time to become effective. If we do not see the expected results in an appropriate time, then we may need to reevaluate.
In order to maintain our high level of education it is important to consider all of our students, not just at the high school level. While our non-high needs high schoolers continue to excel, we need to continue to work with our non-high needs learners at the other schools. We also need to continue the work that has begun with all of our high need learners in all schools.
---
QUESTION 8: All candidates stress the importance of improved communication and greater transparency on the part of the School Committee. Please give one specific example of something new you would do to improve communication or increase transparency.
Jean B Bertschmann:  Throughout my tenure on the Committee, I have been committed to improving communications. I have facilitated multiple community surveys, community forums and office hours; crafted communications plans and worked to revise policies; and advocated strongly for expanded use of social media. I leverage my role and contacts in our TEC collaborative to understand and incorporate successful practices and policies from other districts. I pay careful attention to the practices of other towns and other town departments for successful methods of communications. I continue to advocate for transparent fiscal systems, and have crafted new practices and policies that have been well received by the community. I supported the Committee decision to publicly review our annual audits and look forward to other town departments following suit. I am proud of the improvements we have made, and feel that technology offers us room for improvement. I would like for us to expand our use of our website so that residents can more easily and quickly find information related to budget and capital requests.
Jonathan E Graziano: As a Committee and a district we have done much over the last three years in this area. The feedback that I get from many people is that they feel better informed about the key initiatives of the committee. I would like to see us reinstate office hours as an informal way for citizens to have open discussion with SC members. I would also like to have more public forums to give citizens a chance to provide feedback on key topics such as curriculum changes and technology integration.
Brian J Karp: As I have stated several times before. I am the one vote for change. Our School Committee is an organization that is elected by us, the citizens of Hopkinton. Unlike the other candidates, I will move to change the way the School Committee meetings are conducted. I want the townspeople to feel welcome to participate in the meetings, and have their voices heard during the discussion of agenda items.
---
QUESTION 9: All candidates claim they will be "fiscally responsible" if elected. Please explain what fiscal responsibility by the School Committee means to you.
Jean B Bertschmann: I am proud of the value that the residents in Hopkinton receive for their educational tax dollars. Compared to comparable districts, the per/pupil expenditure in Hopkinton is low, but we are able to attract and retain highly qualified and effective teachers and administrators. We have pursued many creative opportunities for revenue enhancement, e.g. our F-1 Student Visa program, and continue to work to improve the breadth and value of our special education services. We base our budget on the priorities identified by the community via our Strategic Plan. We have become more adept at multi-year planning, and conduct a very transparent budget process with continual opportunities for public input. We strive to work collaboratively with our Town partners to balance the needs of the schools with the needs and priorities of other town departments. Being responsible for millions of dollars of taxpayer's money is a weighty responsibility, and one that I take very seriously. I have never voted for a budget or a program that I did not comprehensively research and understand. I continue to ask challenging questions and review data until I feel confident that the schools are asking for what they NEED, that ALL students are being supported, and that we have considered all of the consequences, future costs and related savings of new initiatives, as well as any relevant alternative sources of funding.
Jonathan E Graziano: A fiscally responsible budget is one that provides the best opportunity for teachers to deliver learning to students without spending tax dollars on unnecessary programs. Over the last two years especially all of our key budget initiatives have been focused directly in the classroom. Fiscally responsible budgeting is not just about adding programs. It's also about ending or changing programs that are not as effective anymore or will not contribute as much as others to effective student learning.
Balancing the value on learning with the most responsible budget request we can make of the taxpayers is our most important charge as School Committee members. We need to be able to clearly articulate why we made the decisions we made and how they will contribute to student learning at all times.
Brian J Karp: Fiscally responsible simply means spending our tax dollars wisely while looking to improve efficiencies in the budget. It does not mean to cut spending to the schools, but rather ensure that the money that we have been entrusted with is being spent as effectively as possible.
---
QUESTION 10: Typically a few controversial issues come before the School Committee every year. How will you balance listening to the concerns of all of your constituents, yet still having to make a decision that may not please everyone?
Jean B Bertschmann: This is one of the greatest challenges of serving on the Committee. It is rarely possible to please everyone. In order to cast well-reasoned votes: I work hard to proactively reach out to community members potentially affected by pending decisions; I strive to attend as many school and community events as possible so that I am accessible to people in a more comfortable setting and see first-hand what people value and prioritize; I do a great deal of research into the history, future implications, and legalities of our decisions; I carefully weigh feedback communicated to me via e-mail, phone or in person; I am careful to respect and fulfill our legal and fiduciary responsibilities to our employees and to the taxpayers; I seek out and value the work and recommendations of our talented administrative leadership team; and additionally, I greatly value the perspective, debate and discussion with my colleagues during our meetings.
Once a Committee consensus has been reached, I support that decision and work toward its implementation, whether or not my position carried the day. Following these steps helps me weigh and balance all considerations involved in each decision. In short, I respect, value and uphold the Committee process and decisions.

Jonathan E Graziano: My style in making decisions is to gather as many viewoints as possible to inform my decision. I enjoy receiving emails and calls from citizens and often proactively reach out to people that I know may have a different opinion than me to understand their view on a topic. Many decisions we make cannot please everyone equally. Gathering as many opinions as possible to understand the full 360 degree view of a topic helps me feel that my decisions are based in a thorough understanding of the issue which is something for which I always strive.
Brian J Karp: I will always listen to the citizens for whom I represent. As adults, we all understand that you can't please everyone. While the constituents may not always agree with the difficult decisions that I have to make, if elected, I promise several things. I will continue to remain open minded. I will make my decisions based on all of the information that I have been presented. I will do my due diligence to ensure that all sides of the issue have been explored.
---