Candidates Debate for Contested Races on HCAM Tues 5/10 at 7pm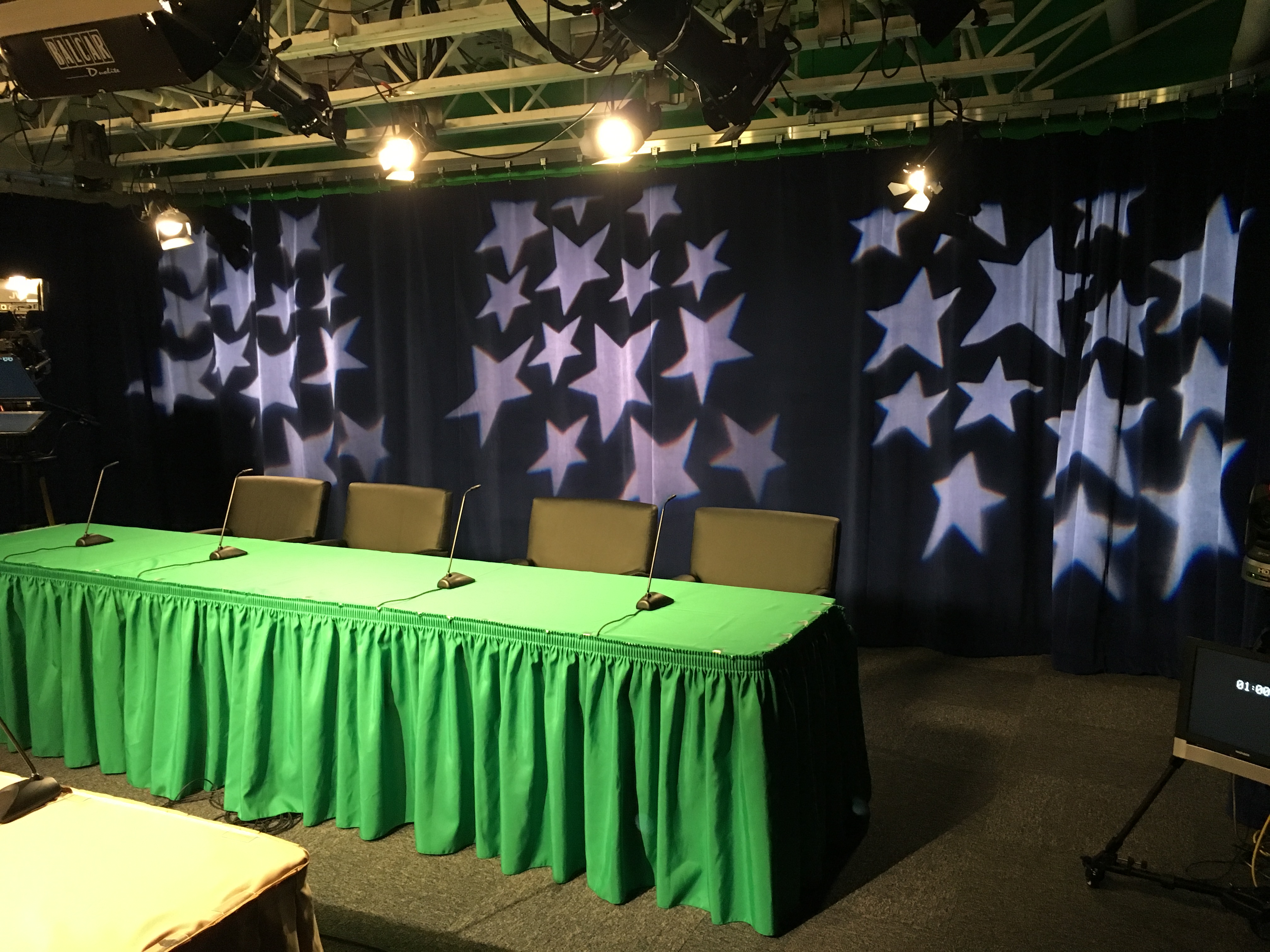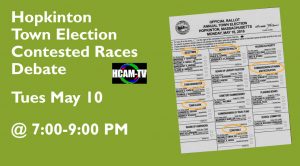 Selectman, Town Clerk, Town Moderator, Parks & Recreation, Board of Health and Constable candidates will all be on HCAM-TV on Tuesday May 10 at 7:00-9:00pm for a debate. You may view it on Comcast 8, Verizon 30, streaming live at hcam.tv/live or attend in person as part of the studio audience.  HCAM is located at 77 Main St (lower level), Hopkinton MA 01748.
Schedule: 
@ 7:00-8:00pm Questions for the Town Clerk, Constable, Town Moderator, Board of Health and Parks & Recreation Candidates
@ 8:00-9:00pm Questions for the Board of Selectmen Candidates
Panelists:
Town Election will be held on Monday, May 16. Click here to read more about the Town Election, including candidate statements.
---