Cemetery Commission – Did You Know?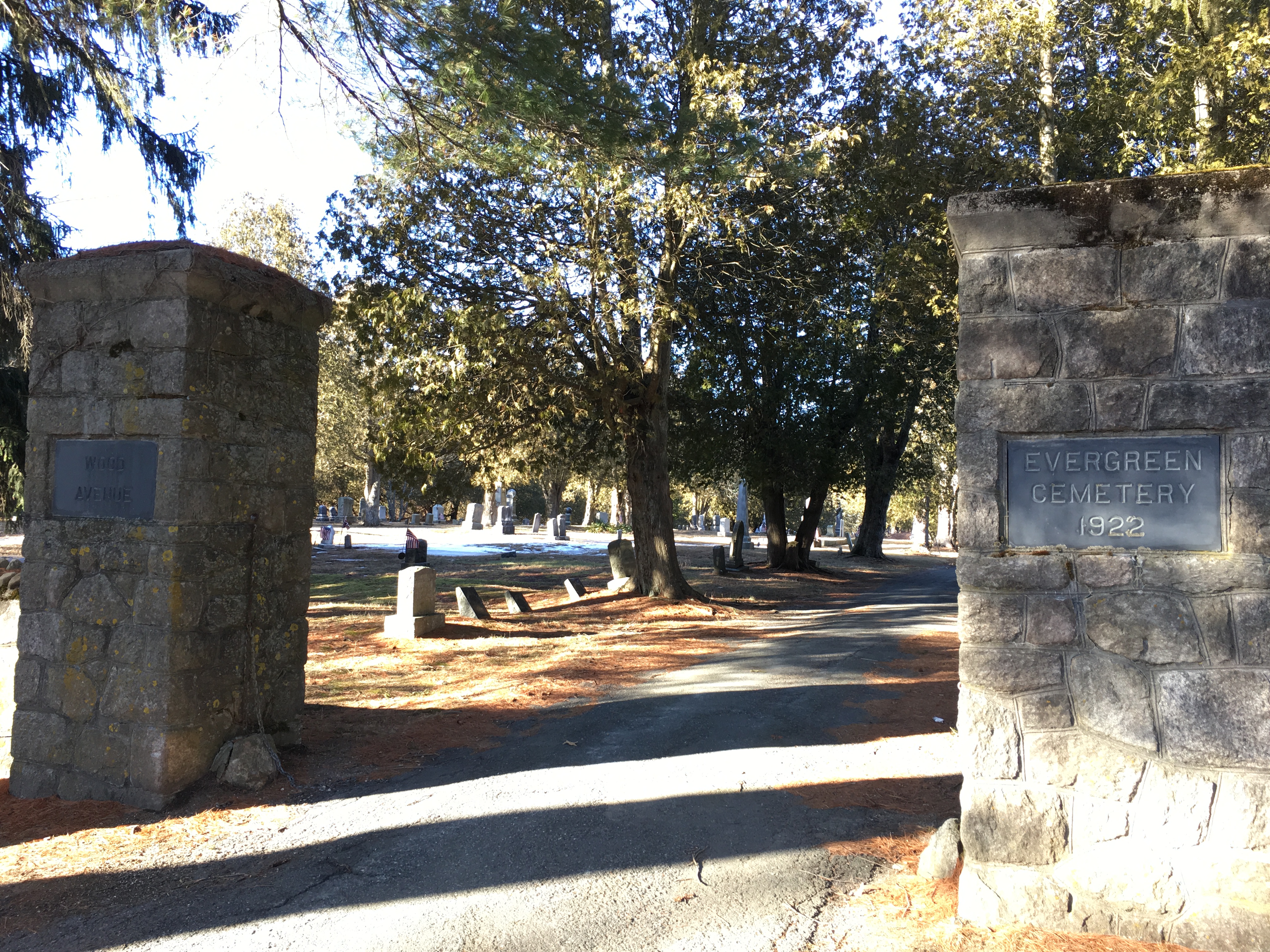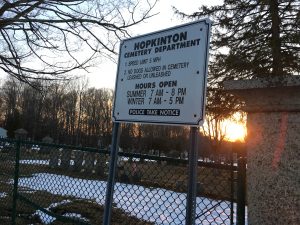 The Cemetery Commission is a three-person elected board whose members serve a three-year term. The  Commission is responsible for overseeing the Town's cemeteries. The Commission meets only when some issue needs attention. Some of the issues presently active are: trying to solve the damaged fence problem at the Main St. Cemetery (beside the Korean church), digitizing and providing access to all burial records for the Town cemeteries, and arranging for the cleaning and/or restoration of early headstones. Although not an immediate problem, the Commission also does the planning for additional cemetery space needs. The DPW handles the day-to-day operations and routine maintenance.
The Town of Hopkinton maintains seven cemeteries:
Mt. Auburn Cemetery – Mt. Auburn St.
Evergreen Cemetery – Wood St.
Main St. Cemetery – Main St.
Valentine Tombs – East Main St.
East Hopkinton Cemetery – Clinton St.
Granite St. Cemetery – Granite St.
Bear Hill Cemetery – Pond St.
To run for Cemetery Commission a person must be a registered voter in Hopkinton and either obtain and submit nomination papers by securing the signatures of 50 Hopkinton registered voters; or a person may qualify by being the top vote getter in one of the town political party caucuses; or a combination of both. Parks and Recreation Commission is currently an unpaid volunteer position, but compensation for any elected official could be voted on at any future town meeting.
For More Info:
---