Town Hall Relocated to 80 South St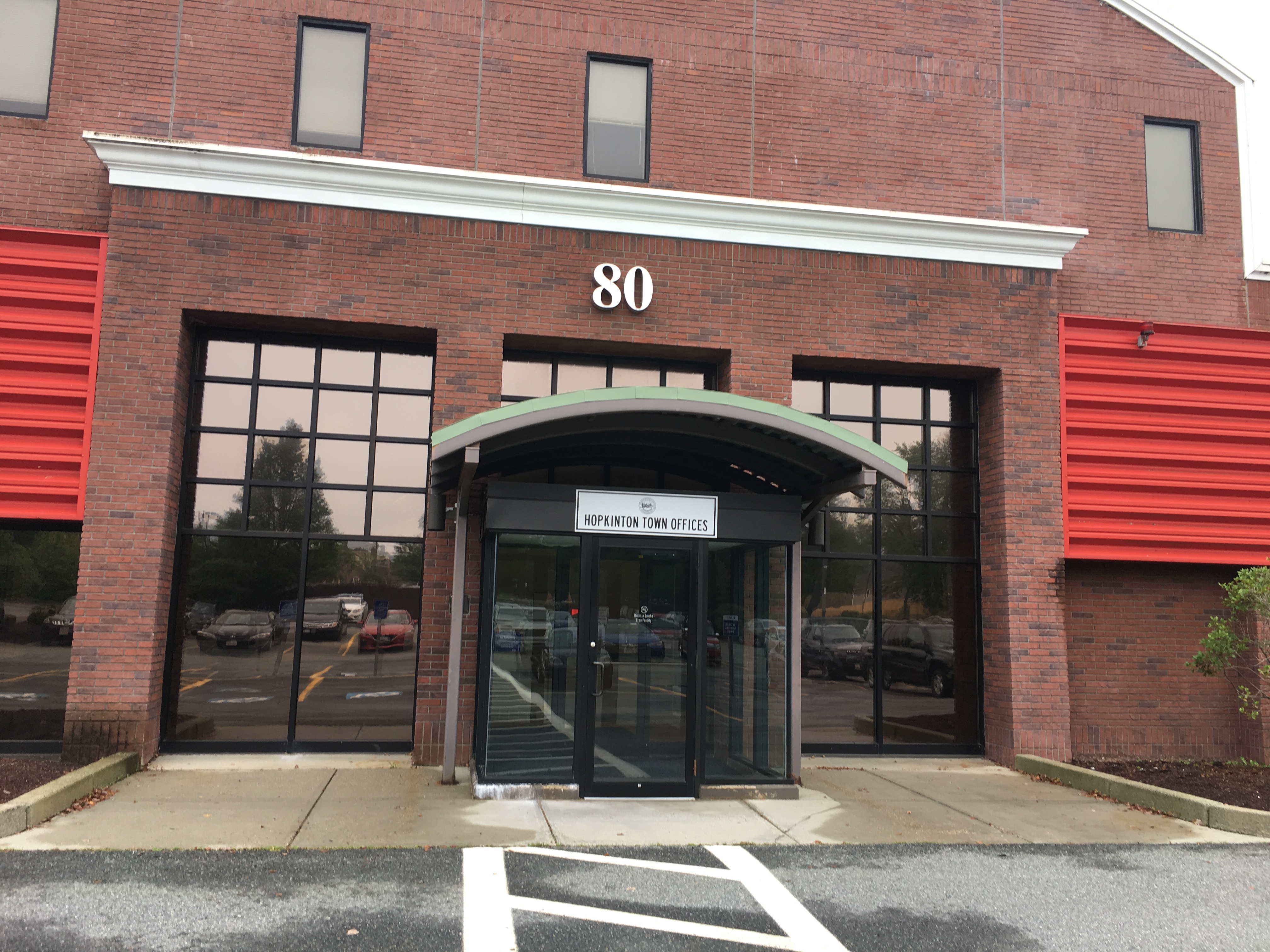 On April 11, the Hopkinton Town Hall suffered extensive damage when a water line ruptured on the third floor that resulted in devastating damage to areas of all the building's four floors. However, town services were up and running within 16 hours in four separate temporary locations.
In order to continue to provide excellent customer service to residents, Town Hall departments have consolidated into one location at 80 South Street. This will result in the benefit and convenience of having Town Hall business conducted in one location. ALL department phone numbers will remain the same,  the main phone number is still 508-497-9700. Please continue to use 18 Main St. as the mailing address.  They will NOT receive mail via USPS if it is addressed directly to 80 South St.
Hours of operation at 80 South Street are the same as they were at Town Hall:
Monday, Wednesday and Thursday 8:00 AM to 4:30 PM
Tuesday 8:00 AM to 7:00 PM
Friday 8:00 AM to 2:00 PM
---