Ballot Questions Set for November State Election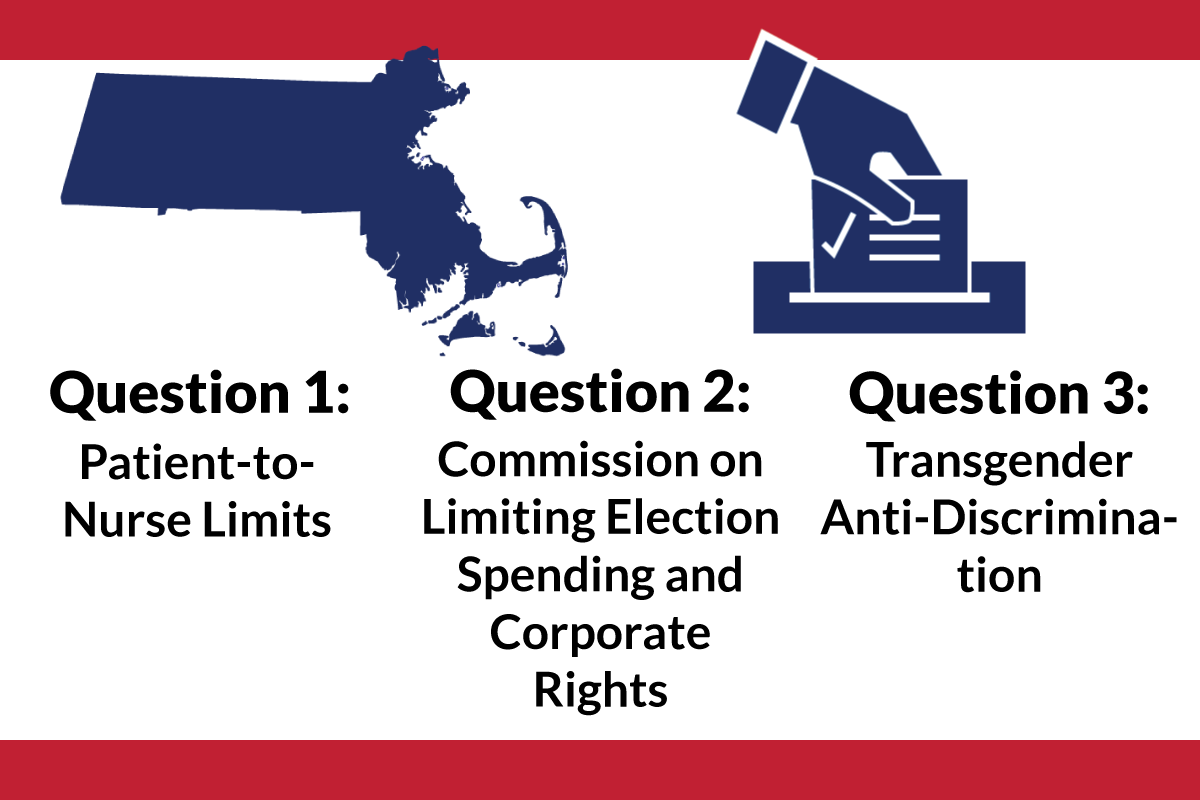 The Secretary of State recently announced the list of ballot questions for the November 6, 2018 State Election.  They are summarized below, but you can read the full details on the state website. A list of important dates and deadlines is also included below.
Question 1: Patient-to-Nurse Limits
Question 1 would place a limit on the number of patients a single nurse can be assigned at a time and impose a $25,000 fine on hospitals that violate those ratios.
Question 2: Commission on Limiting Election Spending and Corporate Rights
Question 2 would create a citizen commission to push a constitutional amendment to overturn the Citizens United v. FEC Supreme Court decision on campaign finance.
Question 3: Transgender Anti-Discrimination
Question 3 proposes to repeal the 2016 state law that banned discrimination against transgender people in places of public accommodation, such as restaurants, malls, and restrooms.
Important Dates for the 2018 Massachusetts State Election:
---