Planning Board Actions Taken 8/26/19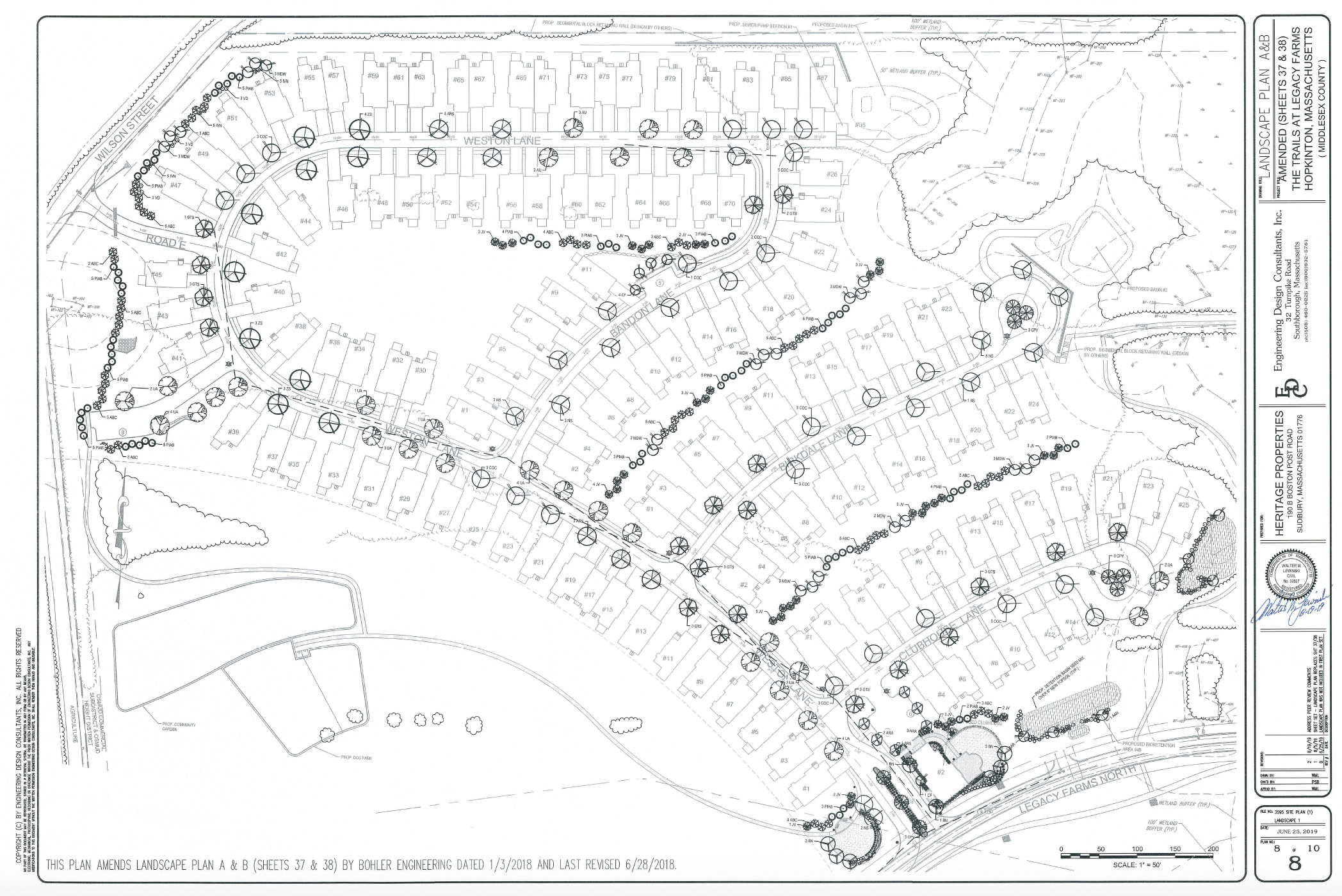 Agenda Items & Actions Taken (unofficial):
1. Administrative Items – NONE
2. Continued Public Hearings – The Trails at Legacy Farms – 1) Amendment to Approved Site Plan and 2) Amendment to Master Plan Special Permit – Heritage Properties
Amendments to the approved Site Plan and Special Permit to address changes necessitated by the approval of Article 37 at 2019 Annual Town Meeting.
APPROVED 6-0
3. Local Action Unit Application Discussion and Recommendation to Select Board – Chamberlain-Whalen Subdivision – REC Hopkinton, LLC. The Select Board has asked the Planning Board to review and provide feedback regarding the Local Action Unit application to the Department of Housing and Community Development for the affordable units to be provided off-site in order to satisfy the requirement for the Chamberlain-Whalen subdivision.
CONTINUED TO 9/9/19 MEETING (No Discussion)
In addition, the Principal Planner notified the board that REC Hopkinton has withdrawn their application for 76 Main St (Proposed construction of a 3-story mixed use building with commercial and residential uses (26 apartments)).
Business to be considered by the Board at any time during the meeting – NONE DISCUSSED
Presentation regarding Lumber Street/West Main Street improvements
Legacy Farms North (Section formerly known as Rafferty Road) – Discussion about disrepair
Peloquin Estates – No-cut easements
Municipal Vulnerability Preparedness and Climate Change discussion
Affordable housing/payments-in-lieu/off-site units discussion
Future agenda items, correspondence
Meeting Adjourned at 7:29 PM
Materials for this Meeting:
---
General Planning Board Links:
---