Planning Board Actions Taken 03/09/20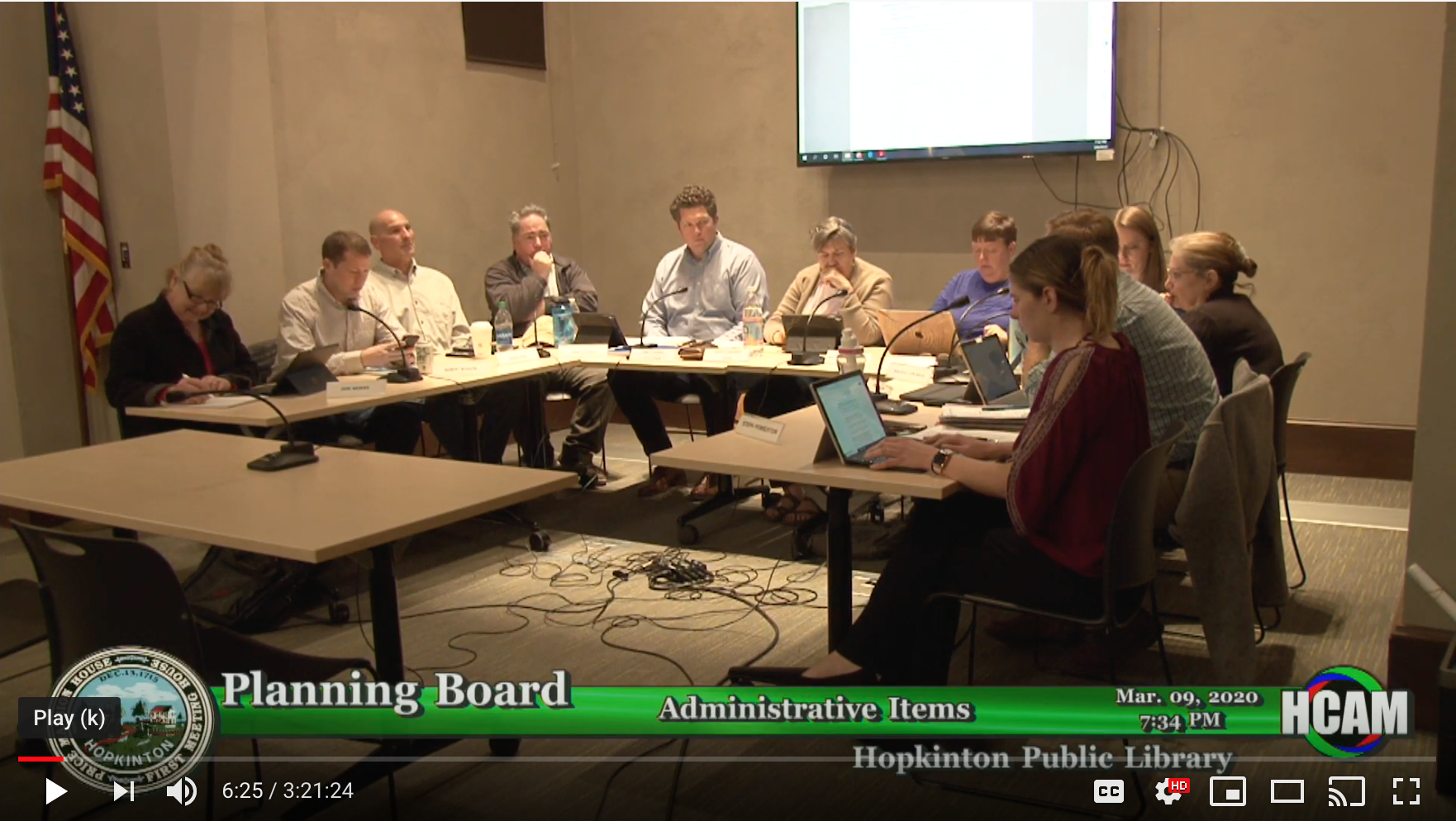 Agenda Items & Actions Taken (unofficial):
Administrative Items

Form K Lot Release – Lot A-2-3 and Restricted Land Covenant – Legacy Farms North – Discussed and Continued until 3-23-20 Meeting. Requested an update before the next meeting from the Town and Legacy Farms regarding the payments due to the town.
Minutes of January 13, 2020; January 27, 2020; February 10, 2020 – All approved

New Public Hearing – Zoning Articles for Town Meeting. Proposed amendments to the Hopkinton Zoning Bylaw and Zoning Map, including:
Continued Public Hearing – Solar Special Permit and Stormwater Management Permit – APPLICANT HAS REQUESTED CONTINUATION TO APRIL 13, 2020 – No Discussion – Continued to 4-13-20
New Public Hearing – Major Site Plan Review – 25-35 Main Street (Hopkinton Village Center) – LFJ Development Corp. – Discussed and continued to 3-23-20. A site walk was scheduled for 3-14-20 at 9:00 AM.
Business to be considered by the Board at any time during the meeting:
Materials for this Meeting:
---
General Planning Board Links:
---