Zoning Articles Proposed for 2020 Annual Town Meeting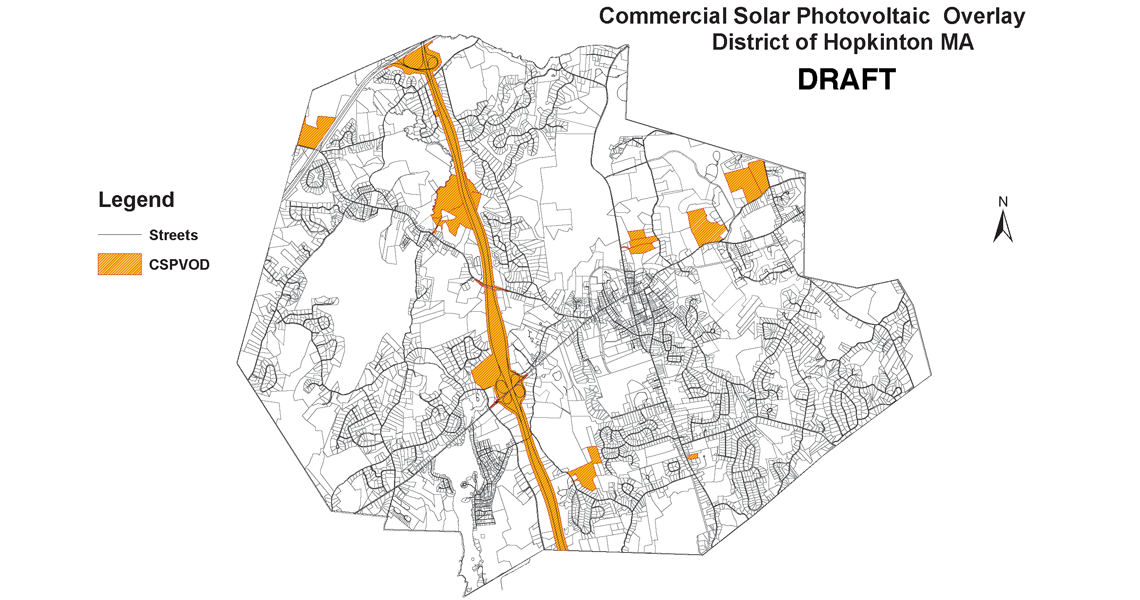 Eight proposed zoning changes have been submitted into the 2020 annual town meeting warrant. The Planning Board is required by law to hold a public hearing on every zoning bylaw and zoning map change. The draft language of the Planning Board's articles may be modified after review by Town Counsel and following the public hearing, and the Board may also decide not to proceed with an article.
Public participation is an integral part of the process. Comments may be voiced at the public hearing, and may also be sent via mail or email to the Board in advance of the hearing (jgelcich@hopkintonma.gov). In addition to the several Planning Board articles, there is one citizen's petition which proposes changes to the Zoning Bylaw. The Planning Board articles are listed first, and the citizen's petition follows.
Public Hearing – Monday, March 9, 2020 at 7:30 P.M. at the Hopkinton Public Library:
Amend Article XIX, Nonconforming Lots, Uses and Structures, Section 210-128, to allow for a waiver issued by the Zoning Enforcement Officer for certain uses that do not alter the footprint or overall height of a pre-existing nonconforming structure.
Modify Article XVI, Wireless Telecommunications Facilities, in order to bring the regulations current with Federal wireless telecommunications regulations.
Modify Article XVIII, Supplementary Regulations, Section 210-126, to remove the requirement that occupants of Accessory Dwelling Units be family "related by blood, marriage or adoption", to remove the requirement for an interior connection, and to remove the age-restricted provision.
Amend Article XXVII, Signs, Section 210-179, to allow for additional temporary signage for businesses determined to be affected by construction within a public right-of-way.
Modify Article VIA, Downtown Business (BD) District, Section 210-20.3, to remove "car washes" as a use allowed by Special Permit.
Amend Article VIIIA, Industrial B (m) District, Section 210-37.9, to correct the numbering so as to be consistent with the rest of the Zoning Bylaw.
Establish the Commercial Solar Photovoltaic Overlay District and amend the Zoning Map to place all or a portion of the following parcels within the Commercial Solar Photovoltaic Overlay District, without affecting the underlying zoning of said parcels, as applicable:
394 Wood Street (Assessors Map Ul Block 1 Lot 0), 0 495 + Elm (1-495 ROW) (R23-495-0), 0 Wood Street (U6-21-0), 5 Mechanic Street (U6-20-0), 147 Lumber Street (R29-15-0), 201 Hayden Rowe (U24-24-0), 0 Cedar Street (UII-26-B), 0 Wilson Street (U12-2-A), 17 Wilson Street (UI2-1-A), 0 Wilson Street (U11-30-0), 67 East Main Street (U7-1-0), 0 Frankland Road (U7-7-0), 71 Frankland Road (R9-5-0).
At a Future Public Hearing – Date TBA:
Amend the Garden Apartments (Chapter 210-74B(11)) and Village Housing (Chapter 210-75.3B(11)) Zoning Bylaws to require the rubbish disposal will be provided by the Town. The Citizen's Petition was signed by several residents of Davenport Lane.
---