Weekly News Roundup – 10/31/2021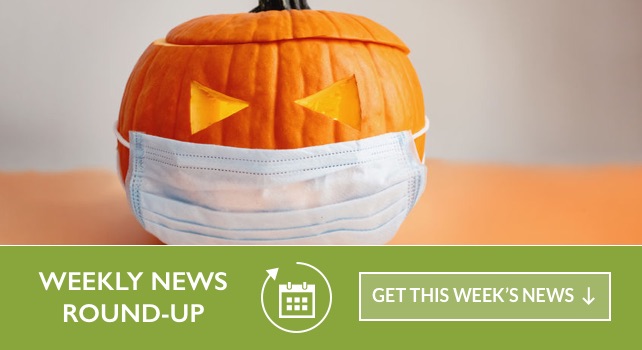 Main Street Corridor Project – Weekly Update • Covid-19 Update and Precautions • Teachers union 'disappointed' in School Committee's vote for mask-optional trial period at HHS • Covid-19 Vaccine Booster at the Hopkinton Senior Center • SMOC Fuel Assistance • WORKING TOGETHER FOR CHANGE: ACTIVE BYSTANDER WORKSHOP FOR ADULTS AND HIGH SCHOOL YOUTH • Officials provide update, answers questions about PFAs in water • Watch Now: Town of Hopkinton PFAS Public Informational Meeting • Central Mass. population growth over the past decade exceeded expectations • Schools Notebook: Marathon School announces end to Halloween parade tradition; HHS debuts Fall Senior Transition Day • DPW Traffic Advisory: October 26th, 27th • Zoning Advisory Committee Public Forum 2021 
---
Main  Street Corridor Project – Weekly Update
What to Expect for the Week of November 1, 2021
Installation of Electric Manholes (EMH "B" and EMH "C")
Work for EMH "B" will take place at 65 Main St.
Work for EMH "C" will take place at 67-69 Main St.
MassDOT Survey Crews to continue to locate limits of easements within the corridor
Delivery of Electric materials
https://hopkintonmainstreet.com/
RELATED: Live Construction Video Feeds are available for the Main Street Corridor Project, check where crews are working and traffic / weather conditions before you leave your home or office.
Covid-19 Update and Precautions
As of 10/28/21, Hopkinton's Health Department is reporting 1,311 total confirmed COVID-19 cases; 26 of those cases are active, with 1,268 recoveries and 17 deaths. (these metrics are cumulative since the beginning of the Covid-19 pandemic). You can see historical tracking and updates on Hopkinton's Community Impact Dashboard. The Commonwealth's COVID-19 Interactive Dashboard is another valuable resource to review rates and trends: https://www.mass.gov/info-details/covid-19-response-reporting#covid-19-interactive-data-dashboard
Halloween
The Hopkinton Health Department has consulted with the MDPH and local officials with the CDC. The consensus is that it is safe to Trick or Treat this year as long as all participants practice the following: trick-or-treat outside, participate in small familiar groups, and avoid crowded Halloween parties.
Hopkinton Public Schools
On Thursday evening, October 21, 2021, the Hopkinton School Committee voted 3-2 to lift the mask mandate for a three week trial period for vaccinated students and staff at Hopkinton High School. Hopkinton High School, with a vaccination rate greater than 95 percent, received the "off-ramping" waiver from the Department Of Elementary and Secondary Education (DESE) on October 7, 2021.
RELATED: 
The Hopkinton Teachers Association on Monday sent out a press release criticizing last week's decision by the School Committee to approve a three-week mask-optional trial period for vaccinated individuals at Hopkinton High School.
Following is the text of the statement, emailed by HTA President Becky Abate.
There are spots remaining for today's Covid-19 Vaccine Booster at the Hopkinton Senior Center.  Advance registration is required.  See below for more details and registration link.
SMOC Fuel Assistance
Applications are currently being accepted for the home heating fuel assistance program through SMOC (South Middlesex Opportunity Council). The program runs from November to April, and is available to all households in Hopkinton if the total household income falls within their guidelines.  A household of one qualifies for assistance with an income up to $39,105; a household of two qualifies with an income up to $51,137; etc.  Heating with natural gas, oil, propane, electricity, wood, coal or pellets, or individuals whose heat is included in their rent are all potentially eligible for assistance.
WORKING TOGETHER FOR CHANGE: ACTIVE BYSTANDER WORKSHOP FOR ADULTS AND HIGH SCHOOL YOUTH
Working Together for Change: Active Bystander Training for Adults & HS Youth Thursday, Nov 4th at 6:30pm. A free community workshop hosted by Hopkinton Freedom Team and presented by True Story Theater. This program is funded by the Mass Cultural Council.
Officials provide update, answers questions about PFAs in water
The level of PFAs — per- and polyfluoroalkyl substances — in the town's water supply is at a higher-than-maximum contaminant level allowed for the third straight month, putting Hopkinton in violation of the state drinking water regulations.
Department of Public Works Director John Westerling hosted an hour-long public information meeting Tuesday night with officials from the town and the Massachusetts Department of Environmental Protection (MassDEP) to explain the situation, how the PFAs content could affect vulnerable populations, and the steps that will be taken next.
RELATED:
Central Mass. population growth over the past decade exceeded expectations
Fueled by communities near I-495 and the Massachusetts Turnpike, the Central Massachusetts region grew 8.1% in population from 2010 to 2020, outpacing both the state (6.0%) and nation (6.5%), according to the U.S. Census Bureau's Decennial Census of Population and Housing.
While communities like Hopkinton and Worcester saw substantial and fast-paced growth, rural towns like Hardwick experienced deep declines due to aging populations and distance from main transportation routes.
Schools Notebook: Marathon School announces end to Halloween parade tradition; HHS debuts Fall Senior Transition Day
Marathon School
The annual Halloween costume parade for the town's kindergartners and first grade is not being held this year, according to recent announcement from Marathon School.
HHS inducts 38 National Art Honor Society members
Hopkinton High School inducted its fourth new cohort of National Art Honor Society members on Oct. 12 in a ceremony at the school gymnasium.
HHS debuts Fall Senior Transition Day
Hopkinton High School held its first-ever Fall Senior Transition Day on Oct. 15. A similar event is held annually on the last day of school for seniors in May, but HHS Principal Evan Bishop indicated that recent feedback from school alumni made administrators decide to add another option in the fall.
HHS 10th in latest U.S. News rankings
Hopkinton High School slotted 10th in the state and 334th nationally in the 2021 U.S. News & World Report rankings.
Music Association seeks members
The Hopkinton Music Association is actively seeking new board members for the 2021-22 school year. The volunteer organization's mission is to promote, support and advocate for exceptional music education for all students in the Hopkinton Public Schools.
DPW Traffic Advisory: October 26th, 27th
Please be advised that construction work to tie in water and sewer service to a new subdivision off of Pleasant Street, will take place this coming Monday and Tuesday, October 26th and 27th . This work will require that Pleasant Street be closed from Maple Street to Grove St. on both days between the hours of 9AM to 2PM. Please seek alternate routes during that time.
Zoning Advisory Committee Public Forum 2021 
---