Voters to Review Preliminary Library Plans at Annual Town Meeting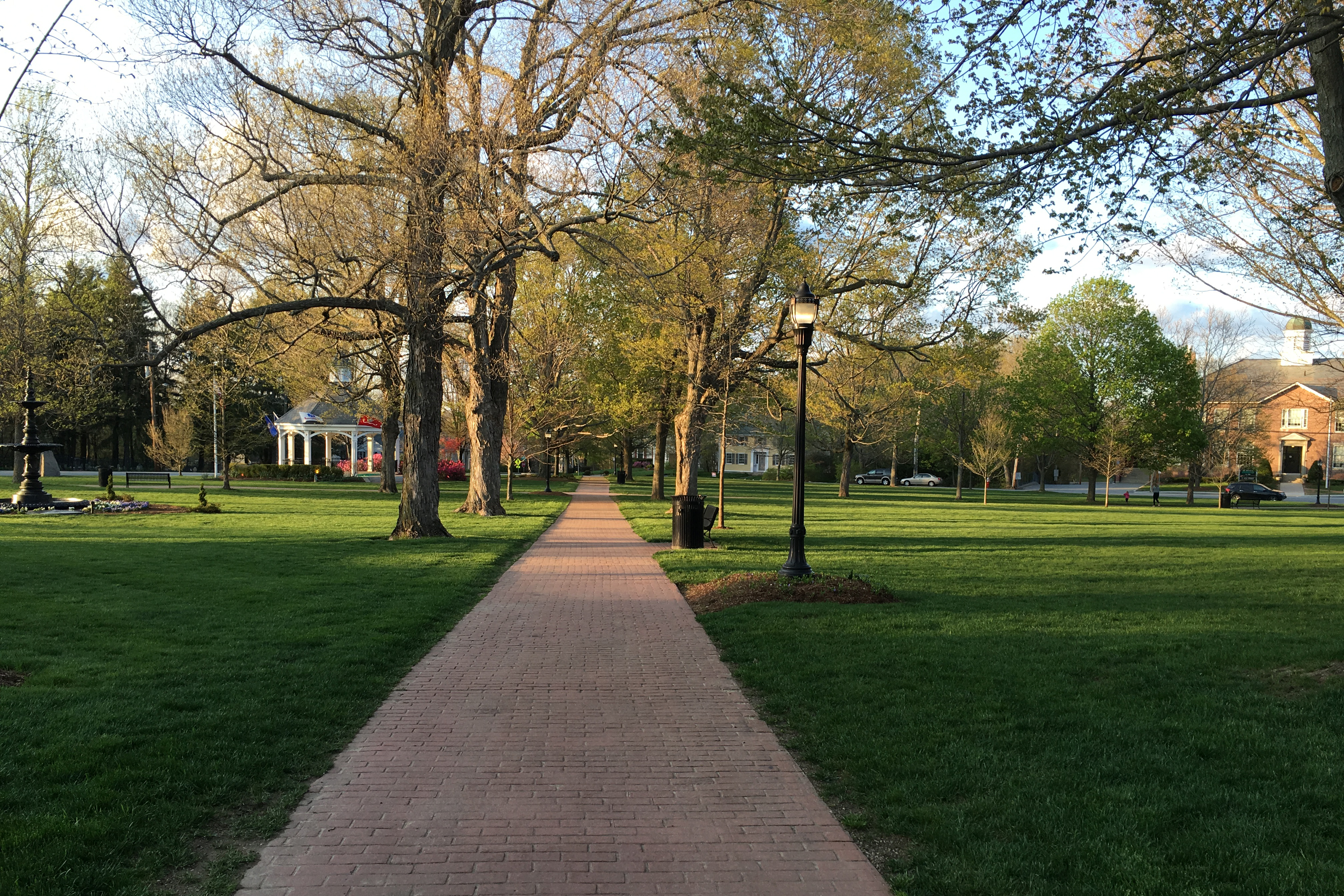 Library Expansion Fact Facts
Size = 22,000 square feet
Estimated cost = $10 million
Tax impact = $40 per current average home evaluation of $473k.
Library Expansion Timeline
May 2, 2011 Annual Town Meeting – voters approve preliminary library design
July 2011 – MBLC announces grant recipients (up to 50% funding)
January 2012 (no later than) – Town must accept grant and approve funding
January 2013 (no later than) – library construction must begin
---
At Hopkinton's Annual Town Meeting on May 2, residents will vote on the preliminary design for an expanded Hopkinton Public Library. The two-story, 22,000-square-foot building and onsite parking will occupy the current Main Street site and the adjacent site at 9 Church Street. For the first time, the library will be completely accessible to people with disabilities and a LEED-certified silver level green building. It will also include a 110-seat program room available for community use during non-library hours.
To qualify for a state grant that could fund up to 50% of the new library's estimated $10 million construction costs, the town must approve the design. The remaining costs will be funded by the town and private fundraising. MBLC will award the grants in July 2011. If Hopkinton receives a grant, voters must approve library funding by January 2012. Construction would begin in 2013.
Last expanded in 1967, the current library is considered undersized for Hopkinton's 15,000 population. Since June 2010, Hopkinton's Permanent Building Committee (PBC) has been working with Johnson and Roberts architects to design the new building. The current design includes a 25-seat children's room with activity space, a young adult room with computer and study space, a 12-seat conference room, a technology classroom and space throughout the building for up to 38 computers.
"We used community input to guide the design process," said John Ferrari, chairman of the PBC. "And the work done to date has been fully funded by the library trustees at no cost to the town."
"This building will provide the town with a 21st century library that meets our current and future needs," said Library Director Rownak Hussain. "With its flexible, open layout and increased space, I think the new library will be an even more important information hub and meeting place for the community."
To learn more about library expansion plans, go to: http://www.hopkintonlibrary.org/hopkinton/libraryexpansion.asp
---
Upcoming Public Forums – Find out details about the new library expansion!
The Library Trustees and Permanent Building Committee will present two public forums for the community to learn the facts, figures and fun involved in the proposed library expansion project.
Wednesday, April 13 @ 7:00 pm
HCAM Studios
This forum will be broadcast live and give residents another chance to find out information about the library project and have questions answered.
Saturday, April 16 @ 11:00 am
Hopkinton Library
Find out what the new improved library will offer to our community! Bring your questions and get answers right from the source.
Children's fun with Mrs. "K" while parents attend the information session. A very "Library" storytime and "make your own" book craft to take home!
---