Reminder: Family Pizza Night Fundraiser Tomorrow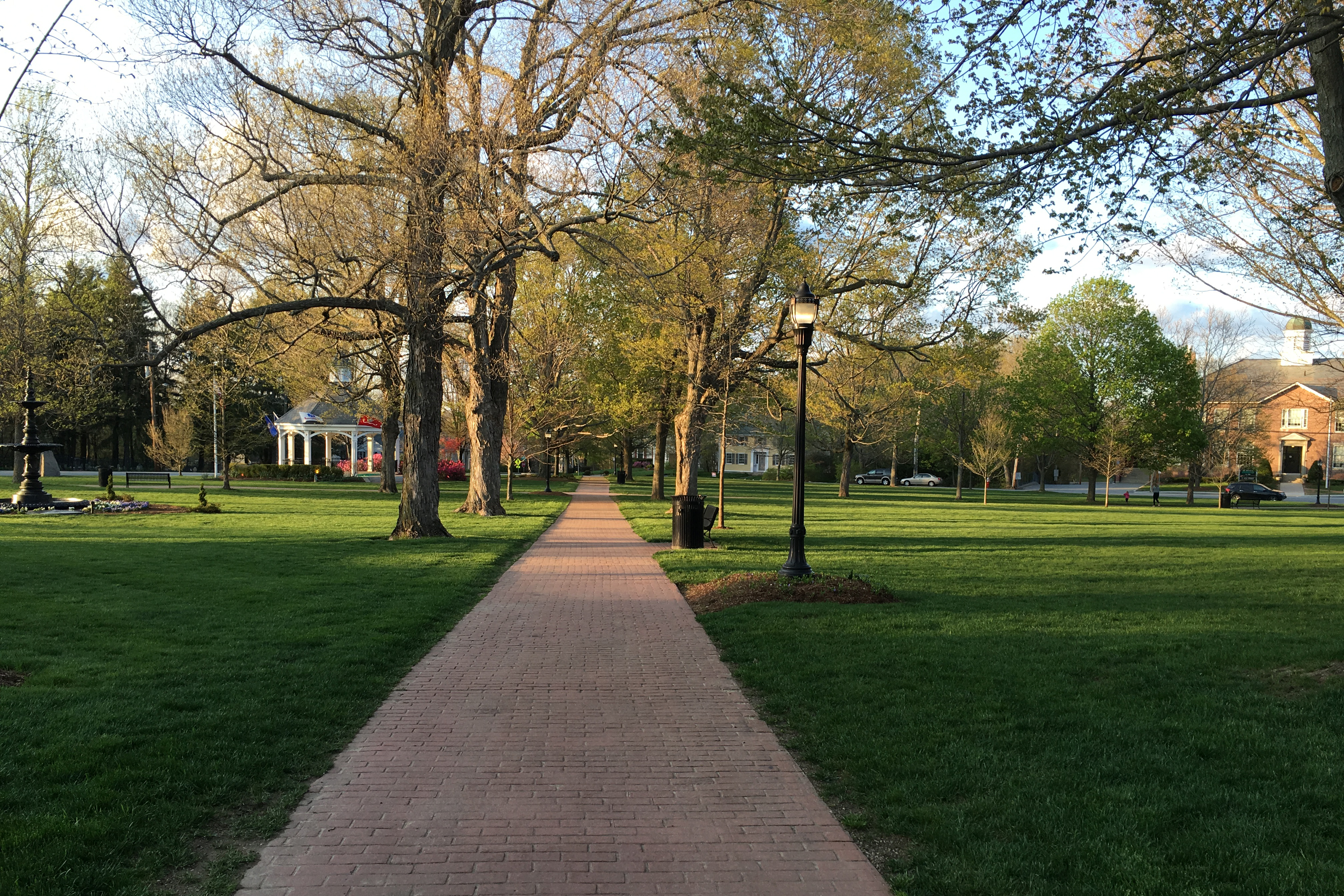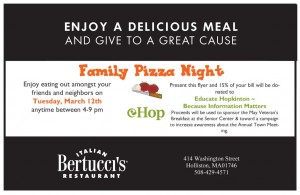 Tomorrow, Tuesday, March 12 enjoy a delicious meal and give to a great cause! Don't forget to a print a flyer and bring it with you to Holliston Bertucci's anytime tomorrow, lunch or dinner, dine-in or carry-out. When you present this flyer, 15% of what you spend at Holliston Bertucci's will be given to Educate Hopkinton – Because Information Matters. The fundraiser applies to both dine-in and carry-out orders, so if you have to hurry to make it to the 6th grade concert or sports, you can always order for carry-out. eHop's proceeds will be used to sponsor the May Veterans Breakfast at the Senior Center and toward the purchase of signage reminding residents of Hopkinton's Annual Town Meeting.
Bertucci's Printable Flyer – 15% of your purchase goes to eHop
Tuesday, March 12, 11:00 am – 10:00 pm
Bertucci's, 414 Washington Street, Holliston 
Supporters who are unable to attend, may also donate online or mail a check to 4 Equestrian Drive, Hopkinton MA 01748.
Questions? Erin Graziano eringraziano@educatehopkinton.com 508.544.2872 Press Release
---