Library Foundation Update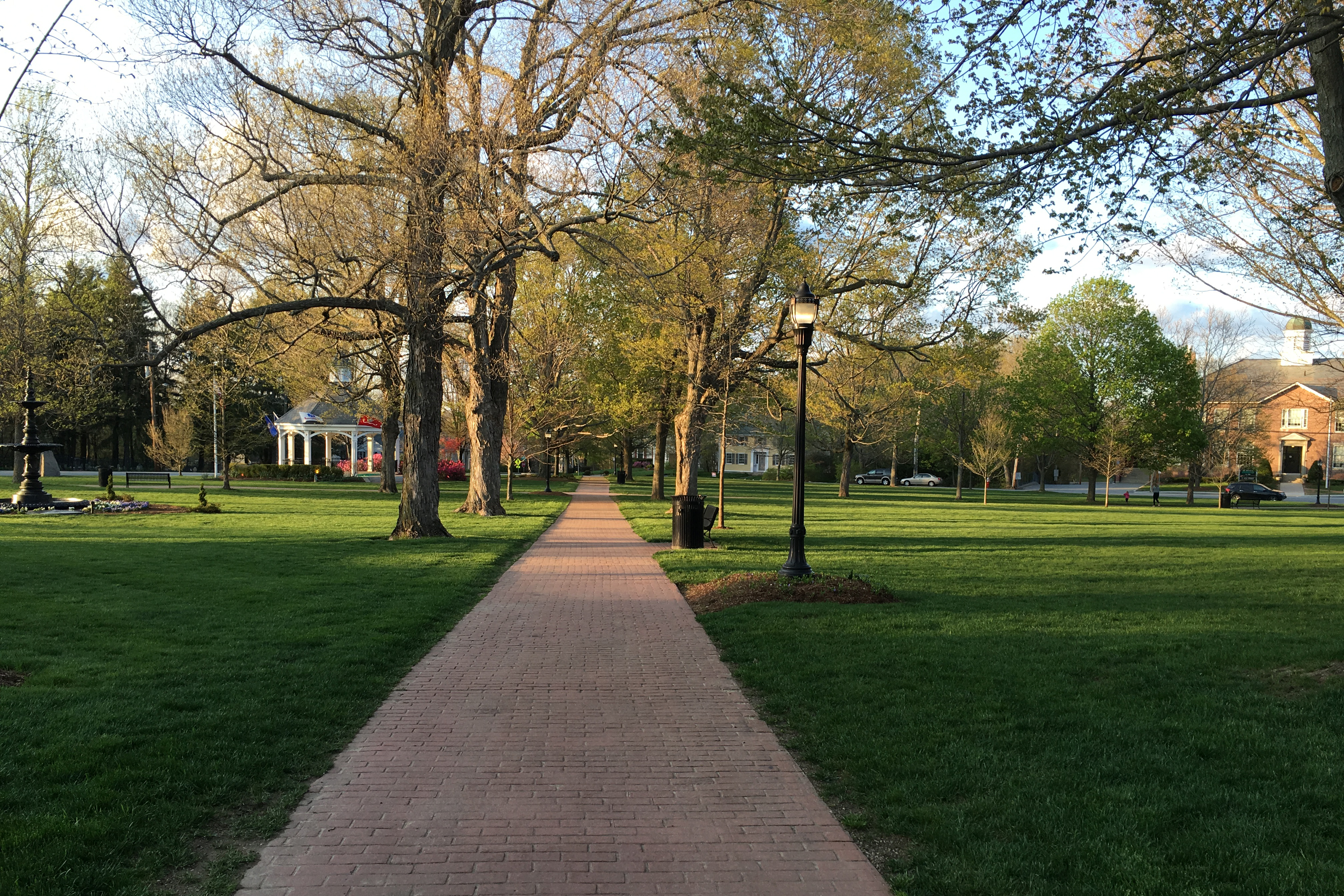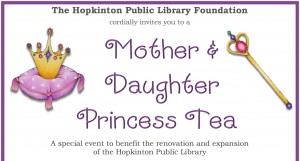 According to an article in today's Metrowest Daily News, the Hopkinton Public Library Foundation has raised $225,000 toward its goal of $1 million in four years. HPLF has started a '1,000 homes for Hopkinton Library' campaign, and signs in the yards of donors are popping up around town. Be sure to check out these two events coming up soon.
HPLF's 2nd New Resident Social
If you are new in town, or know a neighbor or friends who are, tell them to come to this meet and greet!
Where: Hopkinton Public Library, 13 Main St
When: 7pm, Thursday, January 16
What: Come meet other new members of your community! Light refreshments will be provided. Please RSVP to events@hopkintonpubliclibraryfoundation.org by January 14, 2014. Families are welcome, we have books and toys for the kids, as well as refreshments!
HPLF's 3rd Annual Mother-Daughter Princess Tea
Date: Sunday, January 26, 2014
Time: 3:30 – 5:30 p.m.
Location: Westborough DoubleTree
This fun afternoon features:
Live performances by Disney's Belle, Cinderella, and Rapunzel.
Delicious sundae bar, specialty pastries, tea and light refreshments.
Face painting and balloon sculptures.
Vendors including hair accessories for you and your doll from Lollipop Kids, and doll clothing and accessories from My Girl Clothing!
Portrait opportunity with your favorite princess to capture the day's memories.
Donations enter you into drawings for prizes including an American Girl® doll!
Silent auctions for many local classes for your little girl.
Tickets are $35.00 per person. Click here for more info.
---