School Committee Candidate Q and A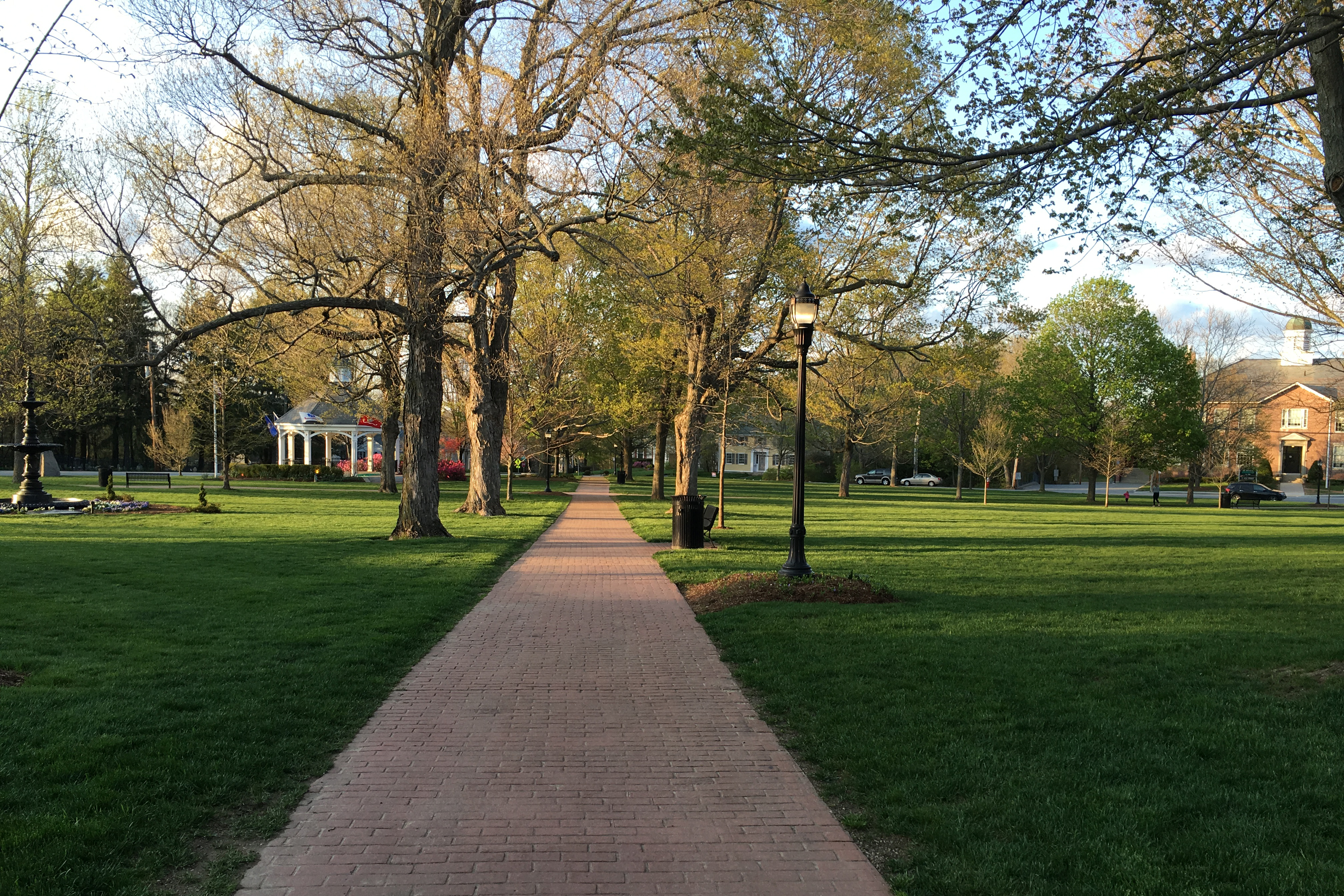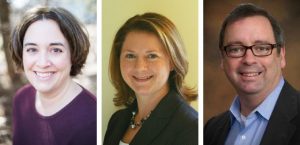 Educate Hopkinton posed the following ten questions to our School Committee Candidates and we are posting their responses here exactly as submitted. We thank them for their time and for their commitment to Hopkinton. Educate Hopkinton as an organization does not specifically endorse any of the candidates, click to read our policy for more info. In addition we recommend voters watch the Women's Club Meet the Candidates Night, which is available on the hcam.tv website.
SCHOOL COMMITTEE, For 3 years, Vote for 2
---
QUESTION 1: Describe how your background and career skills will translate to the role of a School Committee member?
Kelly J Knight: A School Committee member must be organized, thoughtful, open-minded and dedicated. Personally I am all of these things, and professionally I have over 15 years as a high tech professional in roles that have ranged from financial analyst to business analyst and now project and program manager. Every day I interact and collaborate with all levels of organizations to reach consensus. I'm a research-driven problem solver. I manage tight timelines, oversee vendor contracts and budgets, coordinate critical initiatives, and create and continually improve processes.
Lori M Nickerson: I am a corporate attorney with over twelve years of experience working directly with business partners at multiple public companies. The skills I have gained during my career include negotiating contracts, evaluating complicated issues, analyzing budgets, reviewing resource constraints and sustainability of projects as well as experience in policy drafting, which makes me uniquely qualified to serve as a School Committee member. Each of these skills easily translates to the School Committee role where members often negotiate with the other members of the Committee, the Superintendent and other town departments. Similarly, the evaluation of complicated issues requires a member to ask tough questions to extrapolate the facts, analyze the school budget and make informed decisions regarding resource constraints and a program's sustainability. Furthermore, the School Committee is responsible for policy making and interpreting such policies; all of which are skills I use on a daily basis.
Frank E Sivo: Throughout my career as an engineer, general manager, management consultant, and continuous improvement executive, I have accumulated many skills that will help me be effective as a School Committee member. In particular I believe, my skills in strategic planning, executive coaching, operational/financial analysis, problem solving, team facilitation, and communication planning, will serve me well. I do also feel it is important for the School Committee to have members with different backgrounds. If elected, I will be the only person on the committee who has an engineering background. I believe my background will help us to make better decisions about the role of Science, Technology, Engineering, and Math (STEM) in our children's education.
---
QUESTION 2: Describe one activity, committee or volunteer organization you've been involved with. How did it help prepare you for the role of School Committee member?
Kelly J Knight: I have served on Hopkinton's Zoning Board of Appeals (ZBA) since September, 2010. In this time I have gained first-hand knowledge of what it means to serve on a town board that must weigh the needs of landowners against the zoning bylaws that govern our town's best interests. The decisions we make are not always clear cut. They require research, careful analysis and attention to detail. On the School Committee this foundation will serve me well when considering the needs of the school district while keeping in mind our taxpayers.
Lori M Nickerson: As a Boston College alum, volunteerism is not a line item on a resume, but truly a mission known as "Men and Women for Others." I continuously live my life by this mission in my volunteer work for organizations such as the Boston Area Rape Crisis Center, the Juvenile Justice Center and locally through the HPTA. Each of these volunteer programs presented many opportunities to serve others for the betterment of the whole group rather than my individual interests. The ability to remove my interests from the evaluation of a problem while working towards a solution has certainly prepared me for tackling complex issues within the School Committee. In addition, my campaign activity has absolutely prepared me for the School Committee role in terms of effectively communicating to the citizens my message, building consensus and working collaboratively within a team towards a common goal.
Frank E Sivo: I am currently the Appropriations Committee liaison for the School Committee. In this role, I have been in every budget review conversation for our schools and town departments. This has given me deep knowledge of our school and town department budgets and priorities. This experience has also given me many ideas to improve the budgeting process, and the manner in which the School Committee interacts with other committees and town-level leadership on both financial and non-financial matters.
---
QUESTION 3:  Most prospective School Committee members have several areas in which they are particularly interested and for which they have some ideas for improvement. What are yours?
Kelly J Knight: I have a few specific areas of interest around budgeting. I want us to have a public, transparent, long-range plan so that surprises are minimized in the community. Specifically we need to do a better job of reporting back to the public on past budget initiatives that were instituted based on a promised return on investment and not be afraid to make changes if necessary. I also feel we need a Revolving Accounts policy and would push for one to be created. When I wanted to learn about how we operate those accounts I made an appointment to go in and speak to our Finance Director. Having a published policy would allow anyone to get the same information I did in my 1:1 meeting while ensuring that operating those accounts was always done in a consistent way.
Lori M Nickerson: An area of particular interest to me is improving and expanding communication methods in order to improve relations between the School Committee and the citizens, the students and other town departments. I also would like to see the budget process become more transparent to the taxpayer with the addition of descriptive explanations of the assumptions behind the numbers, as well as direct correlation to the approved Strategic Plan. Furthermore, I would like to see the School Committee work closely with the School Administration on succession planning for the leadership positions within the district to enable more stability and strength in the depth of experience housed within the district.
Frank E Sivo: The biggest area for improvement in the district is better planning; making the right investments, at the right time, to produce the desired result, with a budget we can afford. We urgently need a long-range planning process that is focused on educational outcomes, financial sustainability, and effective communication with the community.
---
QUESTION 4: The School Committee has various defined roles and liaison duties. What School Committee roles are you most interested in and why?
Kelly J Knight: I am interested in the Elementary School Building Committee because the process is very programmatic in nature and I believe my skills are directly applicable to following the required timelines and processes. This is a key initiative ahead of us and I want to be directly involved. I would also like to engage with the Budget Sub-committee because one of my key areas of interest is around how we craft the budget. I'd like to see a zero-based budget next year with an emphasis on multi-year planning and to be most effective I would want to engage with that committee directly.
Lori M Nickerson: I believe the policy and strategic plan roles would be the most interesting and the areas where I would add the most value. My desire to be involved in policy drafting, revising and implementation is something I'm passionate about in my career and it would be an easy transition for School Committee purposes. I would also like to improve the communication policy to ensure citizens are being provided transparent and effective information regarding School Committee activities and decisions. In addition, I see a robust Strategic Plan as the foundation to a sound and value-driven budget. I would like the opportunity to be involved in finalizing the Strategic Plan and ensuring it is updated and shared with the community on a regular basis.
Frank E Sivo: As a new School Committee member, I would be eager to work with all committees and sub-committees across Hopkinton. That said, there are a few committees I feel I can add unique value. As a member of the Strategic Planning sub-committee, I would be in a position to bring best practices from the corporate section and help create long-range plans that best serve our children and our town. As a member of the Budget sub-committee, I would bring my deep experience with our budgets, our budget process, and corporate best practices for zero-based budgeting, trade-off analysis, and cost management. As a member of the ESBC, I would bring deep experience of the Center School project (as a member of the Criteria Working Group) as well as experience in engineering, capital project analysis, and construction management. As a liaison to the Planning Board, I would be able to gain unique perspective on our town's growth projections and help drive better student population forecasts to feed the long-range operating and capital planning processes.
---
QUESTION 5: As a School Committee member, you will have to make some budgetary decisions. How do you define your priorities knowing that next year's budget will likely be very conservative?
Kelly J Knight: We need to always look for efficiencies in any budget. I don't think next year's is any different in that regard. On the heels of this year's 4.91% increase the public will be paying even closer attention next year, which is why a long-range plan is so important. Also a zero-based budgeting approach should provide an greater level of transparency into how the budget is crafted, so that the community can appreciate what a large percentage of the increase is non-discretionary. Priorities will be set in the updated Strategic Plan, which was crafted this year by the Strategic Plan sub-committee, school administration, and public forum input. Once finalized, the School Committee's role throughout the budgeting process is to ensure that every initiative, technologies spend, or budget item can be directly tied back and eventually reported on.
Lori M Nickerson: My decision-making will always remain objective and focused on facts such as the justification for the proposed spend on the initiative and the value to the students and the district as a whole. In addition, the response of 'We've always done it this way" will not be a sufficient justification for budget spend.
Frank E Sivo: The spending decisions must be informed by the School Strategic Plan and the town financial model. The town financial model assumes school operating school budget increases of 4% annually for the next several years. This is a much lower increase than we have had in the past two years (4.4% and 4.9%). This will be a classic management challenge for our next School Committee. Given we do not yet have a Strategic Plan that will serve us next year, at this point, I would (currently) prioritize spending in the following manner: safety, early grade literacy/numeracy, RTI in Grades 1-12 (remediation and enrichment), building maintenance, STEM… When we have a new strategic plan, the district-wide priorities will be self-evident.
---
QUESTION 6: Two upcoming forums have been announced on the new HPS Strategic Plan. What are some priority items you would like to see included in the new plan? How will you help facilitate the success of the revised plan once it is voted on by the School Committee? How will you get increased public buy-in and awareness of the new Strategic Plan?
Kelly J Knight: In general we need to be sure that the plan is detailed enough to provide distinct measurements. It cannot be so high level that the interpretation is always called into question. Public input is crucial, and while the two sessions currently on the calendar for June are a good start, I don't believe they will be enough to truly gather the input required. The last time this plan was presented at a School Committee meeting was in March so by June it will have undergone significant re-work. Over the next few months I would like to see a message board set up similar to the town-wide Mind Mixer so that people can submit their feedback or questions online. Frequent FAQs based on submitted feedback would benefit the whole community and cut down on duplicate questions and provide first-hand answers. Above all else, pushing the information out the community is key, because relying on people to find it within the district website is not effective and those without children are probably not subscribed to the district's web content update email list.
Lori M Nickerson: If the district is to continue to grow, thrive and provide forward-thinking educational opportunities that will prepare our students for the future, we need to ensure that we continue to provide challenging opportunities for all students, including those who may be struggling, in addition to those students with accelerated learning. It is imperative we continue to look at how we are differentiating and enriching students at all grade levels and abilities. Similarly, I believe we need to take a closer look at our foreign language offerings and pursue programs that will bring foreign language opportunities to more grade levels. Multi-lingual candidates are in high demand no matter the profession and we would provide our students a considerable advantage during their college years and future careers if we were to prioritize foreign language.
I will help facilitate the success of the Strategic Plan by referencing the Plan during the budget process as well as during evaluations of new educational initiatives and maintain a regular interval of review of the Plan to ensure it remains current with the district's needs. 
It is absolutely imperative to build awareness and participation by the citizens of Hopkinton in the Strategic Plan discussion and one method would be to send out a survey to taxpayers asking for feedback on what initiatives they deem to be most important. Also, the public forums must be advertised on multiple media types by the School Committee, the School Administration and other relevant groups, such as Educate Hopkinton. I would strongly suggest that the current draft of the Strategic Plan be made accessible prior to the forums for a more in depth and fruitful community discussion
Frank E Sivo: I would like to see multi-year goals and plans for the following areas: Buildings/Roads, RTI (continuous improvement), High-Needs-Learners performance improvement, STEM initiatives, Technology, Foreign Language, cost reduction efforts, district/building performance management, and planning/budget process improvement. Getting public buy-in is the most critical step. A five-year plan needs to be actively vetted with all stakeholders including parents, senior citizens, local business, etc. through a series on interactive forums, surveys, and 1:1 discussions. In the vetting process, the School Committee must play a leadership role to make sure people understand the costs and the benefits associated with the execution of the plan. All steps in the process must be proactively communicated. I would encourage the use of all communication modes to keep stakeholders informed, including HCAM productions, websites, listserv updates, Web 2.0 (Facebook, Twitter, etc.).
---
QUESTION 7: It is often stated that our schools are nationally ranked.  How will we maintain this high level of education?
Kelly J Knight: While I'm a huge fan of US News & World Reports, and carried a copy around during my college searching, we need to be careful that we don't view the high school equivalent of these rankings as the end-all-be-all of our district. When we were 'unranked' this year many people feared that meant something was really wrong with our district. From speaking with Dr. MacLeod, the calculation around these metrics is complex and requires that a district show continuous improvement across their entire school district. We need to do a better job of ensuring that the entire student population is having their needs met and the way we do that is to have buy-in for the Strategic Plan and hold all parties accountable to meet their measurable goals.
Lori M Nickerson: I believe that a School Committee member's role in helping to maintain our district's high level of education is to ensure that the Strategic Plan is specific enough to address the current areas needing improvement within the district, as well as continuing to support those programs that contribute to the strength and success of our schools. Although the various ranking systems tend to be tied directly to the performance of our high school students, we as a Committee cannot forget the elementary and middle school foundation our high school students rely on as part of their success. Moreover, a great school district does not exist without strong leadership and teachers. As a member of the School Committee, it would be imperative to maintain a strong relationship with the district's administration, leadership team, as well as staying in touch with teacher evaluation and development plans.
Frank E Sivo: Hard work. Our schools are very good and have been ranked nationally in years past at the High School level. Unfortunately, our performance on some keys measures of success (SAT, MCAS, and AP scores) have recently declined. Further, the Commonwealth DESE has placed Elmwood, Hopkins, and HMS at a Level II (at risk). As best as I can tell, we have neither curriculum nor personnel challenges. What I think we need is better execution in the classroom using the programs we have already introduced: curriculum-based assessments, differentiated instruction, targeted interventions, professional leaning communities, and performance transparency. The School Committee must also establish ambitious goals for the district and support these critical continuous improvement programs; driving achievement higher.
---
QUESTION 8: All candidates stress the importance of improved communication and greater transparency on the part of the School Committee. Please give one specific example of something new you would do to improve communication or increase transparency.
Kelly J Knight: As I alluded to in a previous question, we need a greater Social Media presence to keep the community engaged in this digital age. This could take the form of an online public forum (similar to the town-wide Mind Mixer), a running list of FAQs around anything out for review with the public (such as the Strategic Plan), or perhaps similar to "Meet the Candidates Night" or "Know Your Vote" the public could be given the option of submiting questions beforehand that could be answered during School Committee Public Comment on given days. I also feel there is real value in the School Committee office hours and a commitment to open dialogue by our School Committee members by concerned citizens.
Lori M Nickerson: Communication methods need to be updated and expanded in order for any information provided by the School Committee to be viewed as strong and transparent. I believe there needs to be allotted time in periodic School Committee meetings for both questions and answers for the citizens. The public comment portion of School Committee meetings does not afford the citizens a dialogue and therefore is ineffective as a communication tool. One way to easily expand the communication methods utilized by the School Committee would be through social media. Social media instantaneously informs its audience and neither the School Committee nor the School Administration takes advantage of this inexpensive communication tool. Although social media presents its own risks, those risks are not insurmountable and I have extensive experience in mitigating those risks through responsible social media policies.
In terms of transparency, I believe bridging the communication gaps outlined above will certainly address many transparency issues of the past, but there also needs to be a concerted effort to provide as much detail as possible when dealing with controversial issues and budget decisions. In addition, I believe audit results should be given more time and in depth discussion in order for the citizens to understand the various checks and balances that are currently in place to protect how their tax dollars are allocated by the School Committee and spent by the School Administration.
Frank E Sivo: The School Committee needs to change its behavior on information disclosure. Current practice seems focused on the question, "Do we need to share this?". I would encourage this government body to instead ask the following question, "What do we need to do in order to share this?". As a member for the School Committee, I would first work to change this behavior. Next, I would make sure that communications happen in a timely manner (e.g. SC Meeting Minutes to be published within one week). The modes of communications will and should include 1:1, office-hours, HCAM, listserv, website, and Facebook/Twitter (… other Web 2.0 programs?).
---
QUESTION 9: All candidates claim they will be "fiscally responsible" if elected. Please explain what fiscal responsibility by the School Committee means to you.
Kelly J Knight: There have been quite a few budget-related questions so I won't re-state everything, but in general I want to focus on zero-based, long-range budgeting. The entire school district should be constantly looking for budget efficiencies, and it is the School Committee's job to ask the tough questions and push hard to be sure this is being done every year.
Lori M Nickerson: Fiscal responsibility is one of, if not the most important responsibility, a School Committee member has as a fiduciary to the taxpayers. This great responsibility requires in depth analysis of spend and the supporting justification, understanding of past successes and failures, clear initiatives and implementation plans, as well as sustainability and succession planning.
Frank E Sivo: Fiscally responsible means spending our taxpayer money wisely. In education, this means getting best educational outcomes for best cost. As a School Committee member, I will scrutinize every aspect of spending and always assess the practicality of lower cost alternatives as well as exhaustively explore funding supplements. In short, I will constantly assess the value created by any action, project, or initiative to guide my decision-making process.
---
QUESTION 10: Typically a few controversial issues come before the School Committee every year. How will you balance listening to the concerns of all of your constituents, yet still having to make a decision that may not please everyone?
Kelly J Knight: I pride myself on being an open-minded person. I am always willing to hear all sides of an issue, but I also rely on my own research before coming to a decision. A School Committee member cannot be swayed by allegiances. They must each make up their mind through honest dialogue and do what they believe is best. This will not always directly line up with what every person in the community wants, because once elected I would say that every taxpayer qualifies as a constituent, so they must also have a thick skin and be able to explain their decisions so their thought process is clearly understood. I can only say I take this very seriously and will do my best in this regard.
Lori M Nickerson: My training and experience as an attorney provides me daily opportunities to manage the delicate balance of listening and understanding all sides of an issue while also making sound decisions despite potentially competing interests. My ability to evaluate the potential value, associated risks and predict unexpected outcomes would provide me the confidence and certainty that my decision-making is sound despite the disappointment and often critical opinions of those who do not share my opinion.
Frank E Sivo: Controversy comes from change. In my role of Vice President of Operational Excellence, I lead many projects that require disruptive change. With change comes anxiety, resistance, and a host of other challenges to overcome. Leading change means often means creating a "case for change" which includes trade-off analysis, communication plans, training plans, transition plans, etc. When these activities are done proactively and communicated frequently and openly, anxiety and resistance often dissipates quickly. As a School Committee member, I would work very hard to create and communicate the case for change and the rationale for any decision we make. I will also make myself available to constituents to discuss my perspectives and the committee's decisions in groups and on a 1:1 basis.
---