Special Town Meeting 3/3 – Voters to Decide Whether to Purchase 203 Pond Street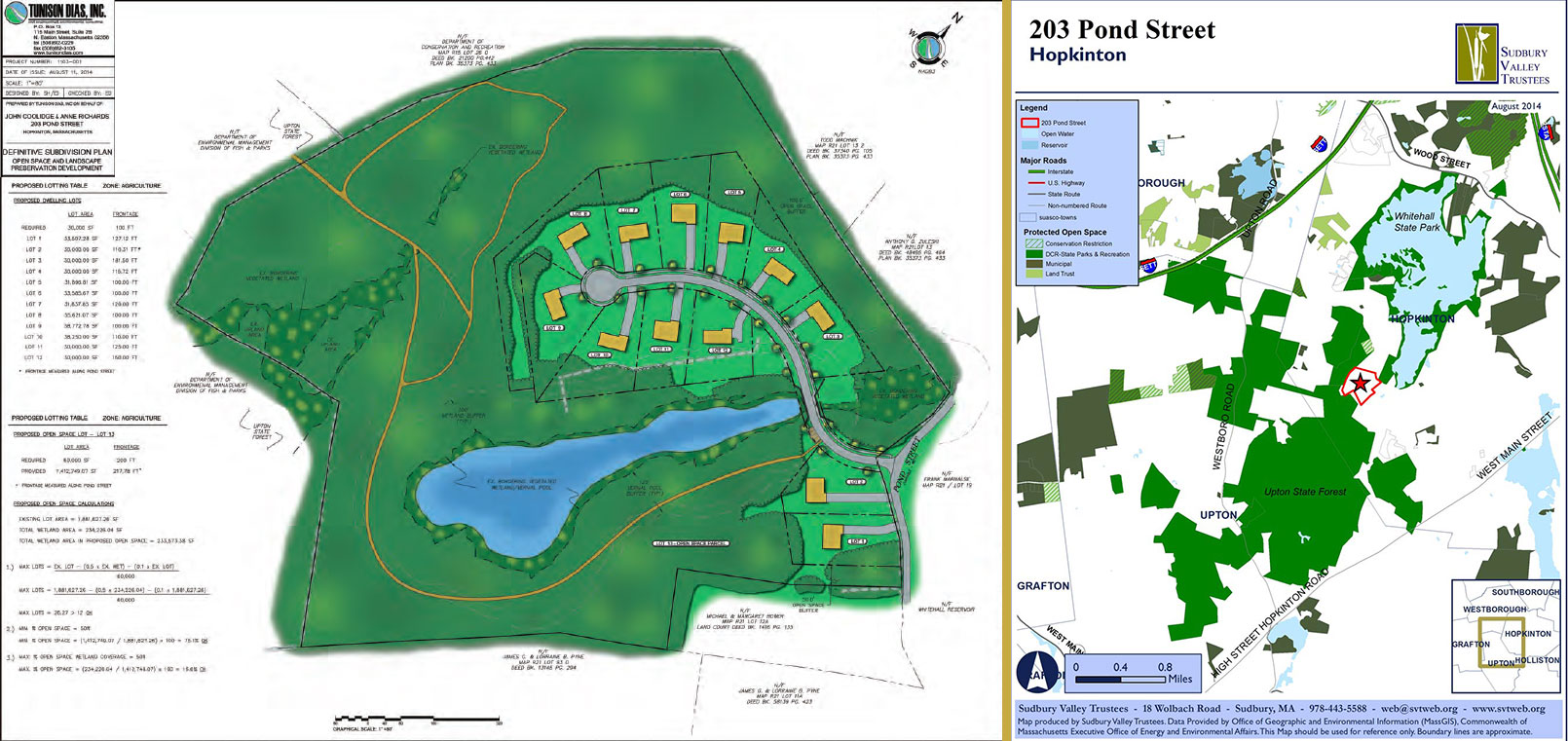 At a Special Town Meeting coming up on Tuesday, March 3 voters will have the chance to decide whether to exercise the town's right of first refusal on the purchase of land at 203 Pond Street for $2 million.  The town has the right of first refusal to buy the land because of the 42.3 acre property's designation as forest under Mass General Law Chapter 61A. The town has only 120 days to make a decision, so a Special Town Meeting will have to be held in March, rather than waiting for Annual Town Meeting in May. According to the 12-lot subdivision plan for the land approved by the Planning Board, 32 of the acres will be designated as open space, with a maximum of 12 buildings to be built on the site. The land sits between Whitehall State Park and the Upton State Forest. A group called "Whitehall Woods Alliance," which supports the purchase of the land by the town, has recently been formed. Several alliance members are raising funds and seeking grants to fund part of the purchase price, however, Hopkinton's Community Preservation Committee (CPC) recently rejected a $600,000 request to fund part of the land purchase. In a recent development, the Ora Cheney Estate has offered to give the town eight acres on School Street for open space contingent on the town buying the Pond Street land. Two selectmen (Cestari and Coutinho) have had to recuse themselves from votes on the the Pond Street land because they are abutters to the School Street land.
Links and Documents for More Information:
 Save the Dates:
Special Town Meeting – Tuesday, March 3 – A 2/3rds majority vote is required for the town to purchase 203 Pond Street. You must attend the meeting in person to vote.
Special Town Election – Tuesday, March 10 – A simple majority vote is required for the town to purchase 203 Pond Street. This is a regular ballot vote at the polls.
---