Board of Selectmen – Did you know?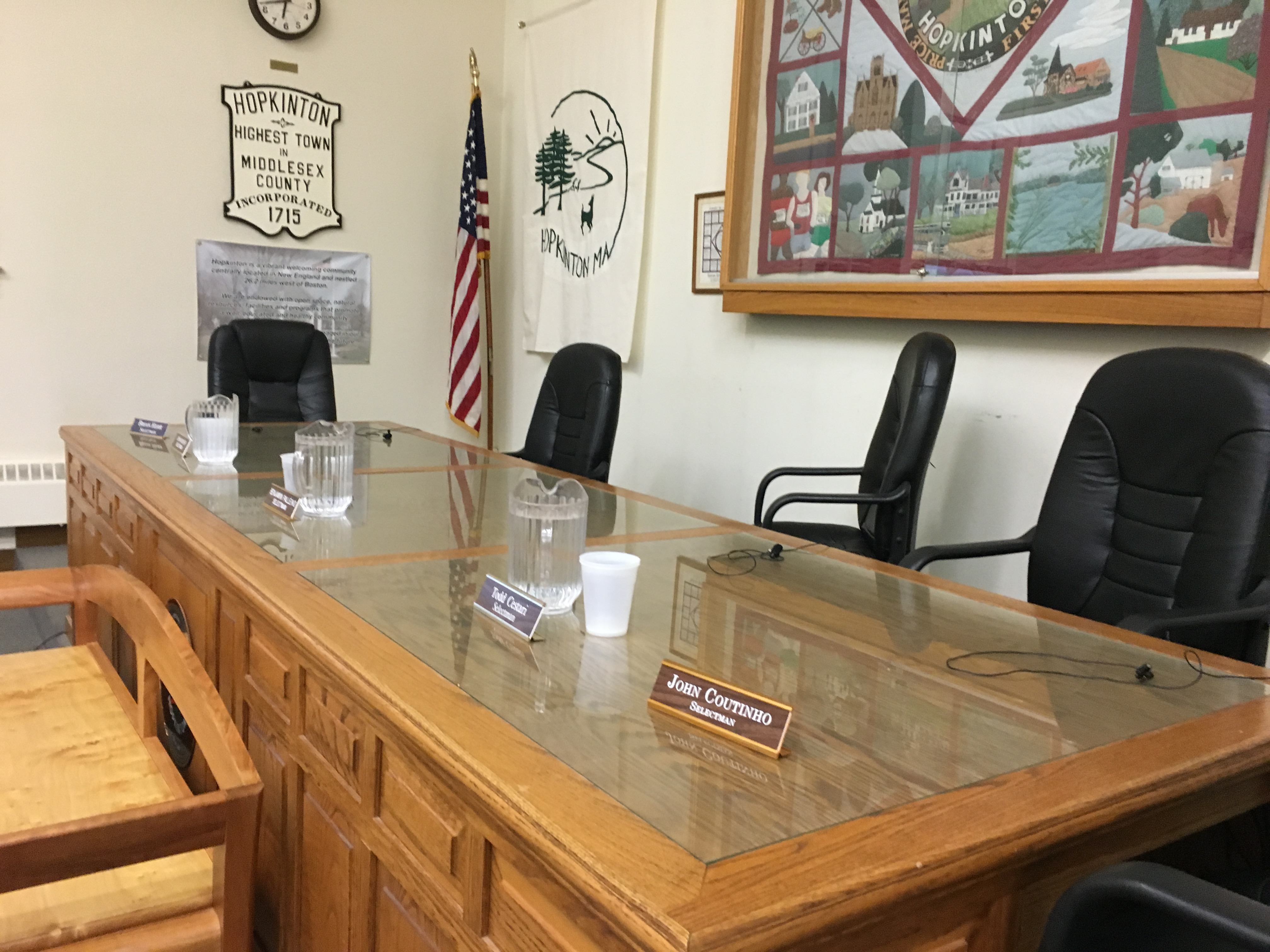 A board of five members, elected for three-year terms on a rotating basis. The Board serves as the chief executive of the Town, and is responsible for policy making, granting licenses, and appointing the Town Manager, Town Counsel, Police Chief, Fire Chief and members of multiple member bodies for whom no other method of selection is provided by the general laws.
Board of Selectmen regularly meets on the 1st and 3rd Tuesdays of every month. Public meetings usually start at 6:30 p.m. in the Town Hall Hearing Room (215).  A public forum is typically held at the beginning of each regular meeting where the residents are invited to share ideas, opinions or ask questions regarding town government.
To run for Selectmen a person must be a registered voter in Hopkinton and either obtain and submit nomination papers by securing the signatures of 50 Hopkinton registered voters; or a person may qualify by being the top vote getter in one of the town political party caucuses; or a combination of both. Selectmen is currently an unpaid volunteer position, but compensation for any elected official could be voted on at any future town meeting.
Contact Info:
508-497-9701
selectmen@hopkintonma.gov
For Further Reading:
---