Board of Health Candidate Q & A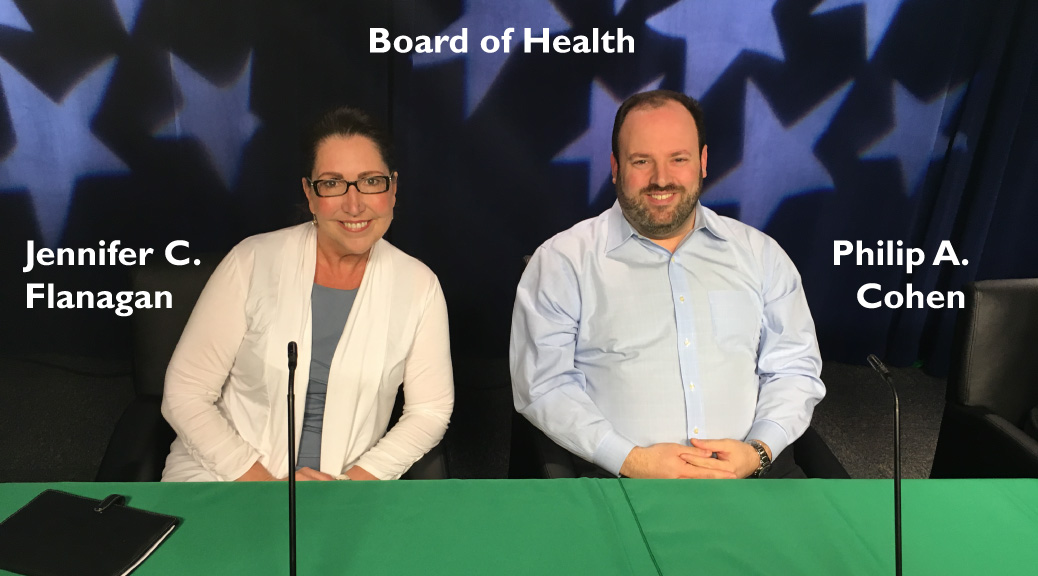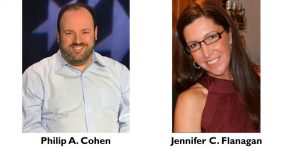 eHop posed the following questions to our Board of Health Candidates and we are posting their responses here exactly as submitted. We thank them for their time and for their commitment to Hopkinton.  In addition we recommend voters watch the HCAM Contested Races Debate and the Women's Club Meet the Candidates Night, both of which are available on the HCAM YouTube Channel.
BOARD OF HEALTH, For 3 years, Vote for 1
Philip A. Cohen, 3 John Matthew Rd, Republican, Incumbent • No Candidate Statement Received
Jennifer C. Flanagan, 238 Ash St, Democrat • Flanagan Candidate Statement
Question 1: Can you please tell us about your education, work experience and skills, and how they relate to the work of the Board of Health?
Philip A. Cohen: After completing medical school at Boston University, I continued my education at Boston Medical Center finishing my surgical residency in 2008. This included a Surgical Research Fellowship for two additional years, in addition to the five years of surgical training. I then went on to complete an advanced surgical fellowship in Minimally Invasive Surgery and Bariatric Surgery. Surgery relates to the Board of Health position beyond the obvious relationship between health and medicine. The Board of Health is also responsible for disaster management, which is an offshoot of trauma and emergency medicine, which I am well familiar with after training at BMC.
My other experience and skills have to do with home renovation and I consider myself to be a relatively handy home owner. I have a fairly good knowledge of plumbing and septic concepts, and enjoy learning more about those systems every day. I have also worked in kitchens as a short order cook and doing back of the house prep, and did research in a microbiology lab, so I understand fully the importance of restaurant and food service cleanliness.
The most important experience I have as it relates to the work of the Board of Health is the experience that I have gained while serving the Town of Hopkinton on the Board for the past year.
Jennifer C. Flanagan: I have been a Relationship Manager and Project Manager for large Risk Management companies for over 20 years. As a Relationship Manager, I build trust, manage expectations and maintain loyalty by being a trusted resource and ally to both my colleagues and my clients. In the case of the Board of Health, this would translate to the people of Hopkinton. I have lived in town for 17 years and formed strong relationships with countless people in town, through our children, common interests and volunteering.
As a Project Manager, I am tasked with garnering all the necessary resources from cross-functional teams to deliver what I have promised, on-time and as expected. This skill-set will be extremely helpful when working with the various Boards in our Municipal Government. The Board of Health needs to be able to work in collaboration with the Board of Selectmen, Parks and Recreation, Planning Board and the DPW, to name a few.
Additionally, I worked for a large insurance company for a number of years where I was responsible for visiting and training our clients; which included hospital, nursing home and school cafeterias as well as many large restaurant chains. These visits were to insure that our clients were in compliance with all worksite safety and Health Department Regulations, with the intent of circumventing any need for OSHA or Board of Health involvement. I believe that this experience brings a very unique skill-set to this position.
Question 2: What is the most important function of the Board of Health?
Philip A. Cohen: The Board of Health has a fairly large job description, but in general, the most important function of the Board is to maintain the public's safety while upholding the laws and regulations of the Commonwealth.
Jennifer C. Flanagan: The primary function of the Board of Health is to keep our town healthy, both in our common space and in our homes. It is imperative that we find ways to deal with mosquito-borne illnesses and lake weeds in a way that does not introduce further risk to our community. The Board of Health will need to work with the Board of Selectmen, Parks and Recreation and the DPW to find healthy solutions for these problems.
It is also important to closely manage new construction and new businesses to insure that we are maintaining the integrity of our ground water and clean air.
Question 3: Do you see any public health safety issues in town that the Board of Health should become involved with?
Philip A. Cohen: Currently, no. But moving forward over the next several years, there will be items that will require some discussion. For example, the lake weeds issue will ultimately require discussion with the Board of Health, but no plans have been solidified by the Parks and Recreation Department and the commission. Another area that will ultimately need monitoring is the ever-changing landscape of disaster management to ensure that the Town has a reasonable plan in place that keeps the interest of the people in mind.
Jennifer C. Flanagan: Hopkinton is already a very healthy community. We are a town that is very cognizant of our wonderful natural resources; parks, trails and clean water. We know that we are lucky to live in a town that is so in tune with our overall health – our children's especially. We do have things to address, as I mentioned above, but I am confident that we can do so in the least obtrusive way and keep Hopkinton the wonderful safe and healthy town we all love.
---