As Some Private Wells Run Dry, eHop Holds Public Forum On Water 10/28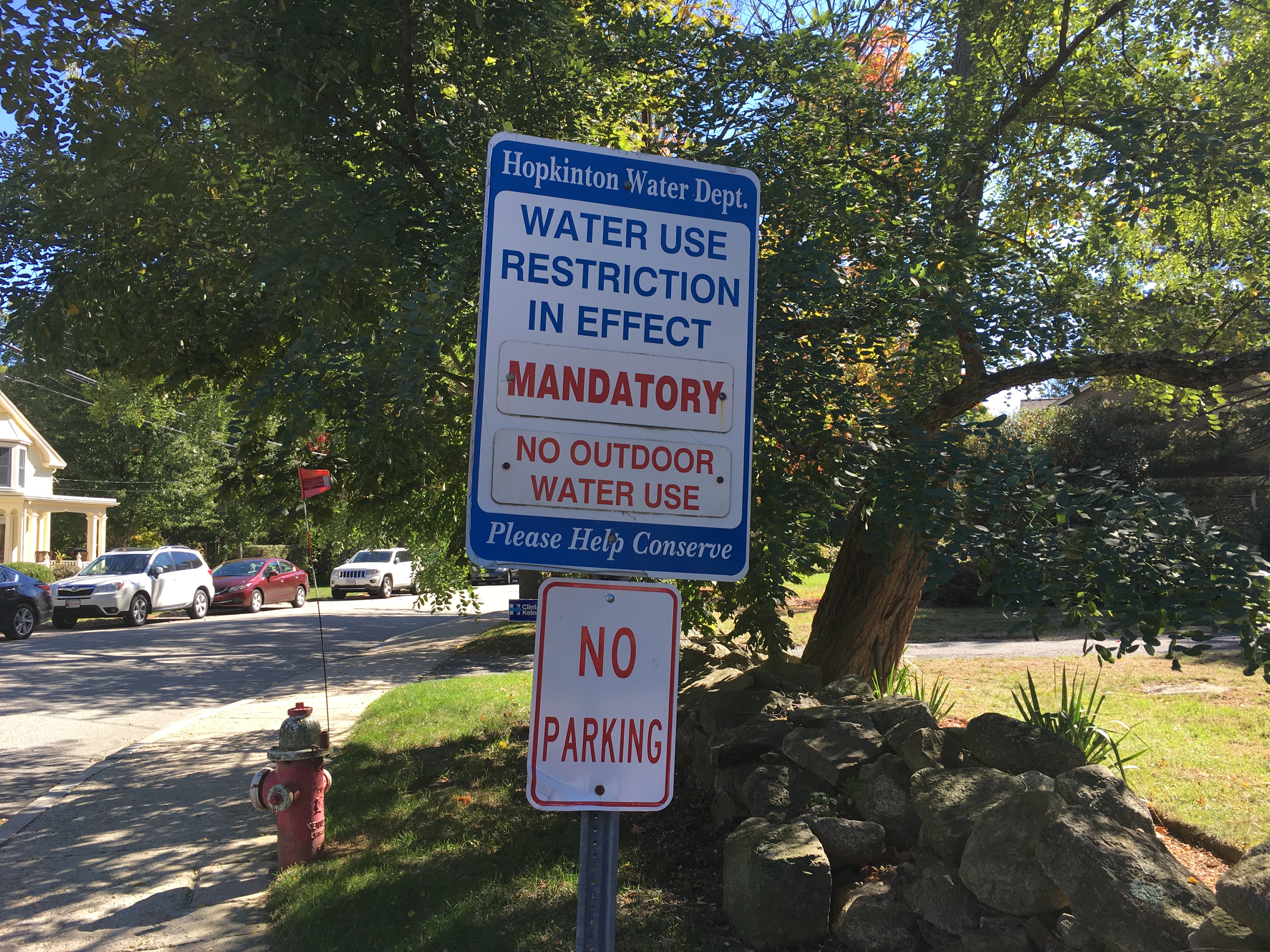 Hopkinton ground water levels are down 4.5'* and residents are feeling the impact. 
Amidst continuing extreme drought conditions, eHop has announced that it will hold a public forum titled, eHop's Spotlight on Water, on Friday, October 28 at 9:45 am – 11 :00 am at Bittersweet, 28 Main Street, Hopkinton.  Hopkinton is 20" below normal levels of precipitation and the town's dense bedrock is hindering the underground flow of limited water.  As a result, some private wells are running dry and the town is readying its backup wells.  The drought has many people asking how private and public water sources are connected, how water use should be prioritized, and what emergency plans are in place.  eHop's Spotlight on Water will address these questions.
"New England has always been thought of as water rich.  I think that attitude has to change.  We are at a point now where this is a community situation, whether it's town water or well water, it's going to take everybody's part in order for us to get through this and make it out to the other side." – Eric Carty, Water/Sewer Superintendent of Hopkinton.   John Westerling, Hopkinton's Director of Public Works, and Ed Wirtanen, Hopkinton's Board of Health Director, will be featured panelists at the forum.  "Water concerns everyone in town:  residents, businesses, schools, emergency response and more.  Our goal is to educate residents about the water supply in Hopkinton, engage them in a dialogue about water conservation, and empower them to take action." – Amanda Fargiano, eHop Board Member.
eHop is a Hopkinton based 501(c)(4) non-profit whose mission is to provide timely and factual information about key town matters with the goal of increasing government transparency and fostering civic engagement.
* As of 9/20/16 Hopkinton ground water levels are down 4.5'
---