Board of Library Trustees – Did you Know?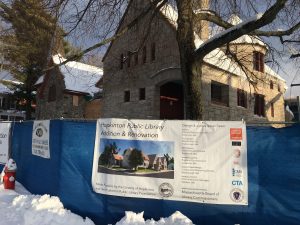 The Hopkinton Public Library's Board of Trustees is a five-member elected board responsible for overseeing the library for the benefit of the community.  Working closely with the library director, members are responsible for establishing library policies and plans, determining the final budget and conducting public relations. Members are elected for a three-year term.
The board typically meets once a month from September through June. A Trustee should be an active library patron, who is genuinely interested in assisting the Library and its director for the betterment of the library. Organizational and administrative skills would be a plus, but are not necessary. To learn more about the state library system and the responsibilities of library trustees, go to the Massachusetts Board of Library Commissioners website.
To run for Board of Library Trustees a person must be a registered voter in Hopkinton and either obtain and submit nomination papers by securing the signatures of 50 Hopkinton registered voters; or a person may qualify by being the top vote getter in one of the town political party caucuses; or a combination of both. Board of Library Trustees is currently an unpaid volunteer position, but compensation for any elected official could be voted on at any future town meeting.
For more info:
---