Water Ban Ends, Drought Continues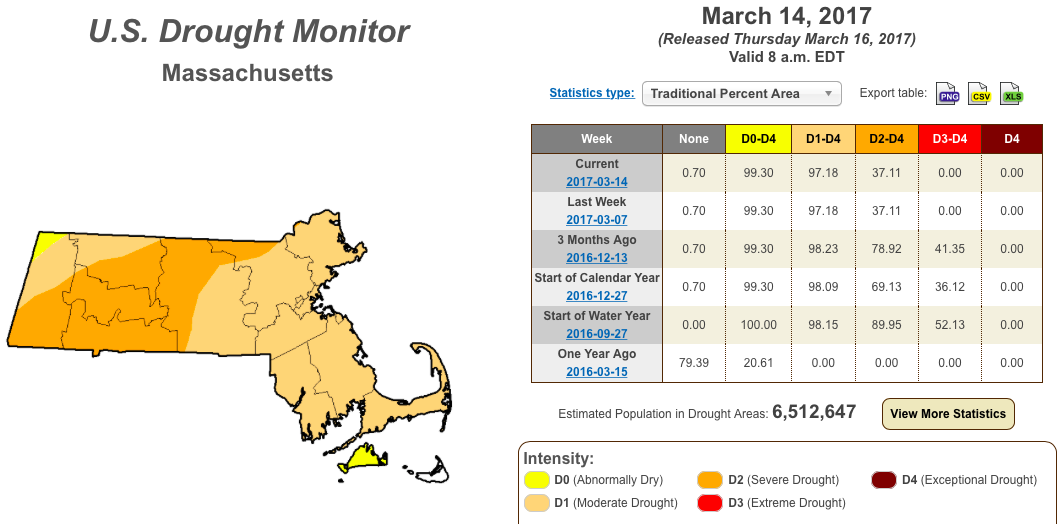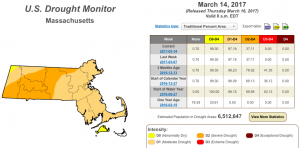 The Hopkinton Director of Public Works ended the Mandatory State of Water Supply Conservation (water ban) on January 19, 2017, for all customers connected to the municipal water system. He said that this action was the result of the recent change in drought status to our area, the return of ground water to normal levels, and consultation with officials in the town of Ashland regarding the water levels in the Hopkinton Reservoir.
Hopkinton along with 97% of Massachusetts is still in a "Moderate Drought" as of March 14, 2017. This is a significant improvement from the start of the water season in the fall of 2016, when 98% of Massachusetts was in "Severe Drought" or worse, with over 50% in "Extreme Drought." However last year at this time, 79% of Massachusetts had no drought at all, while 20% was "Abnormally Dry." Stay tuned into this issue.
---