Zoning Advisory Committee – Did You Know?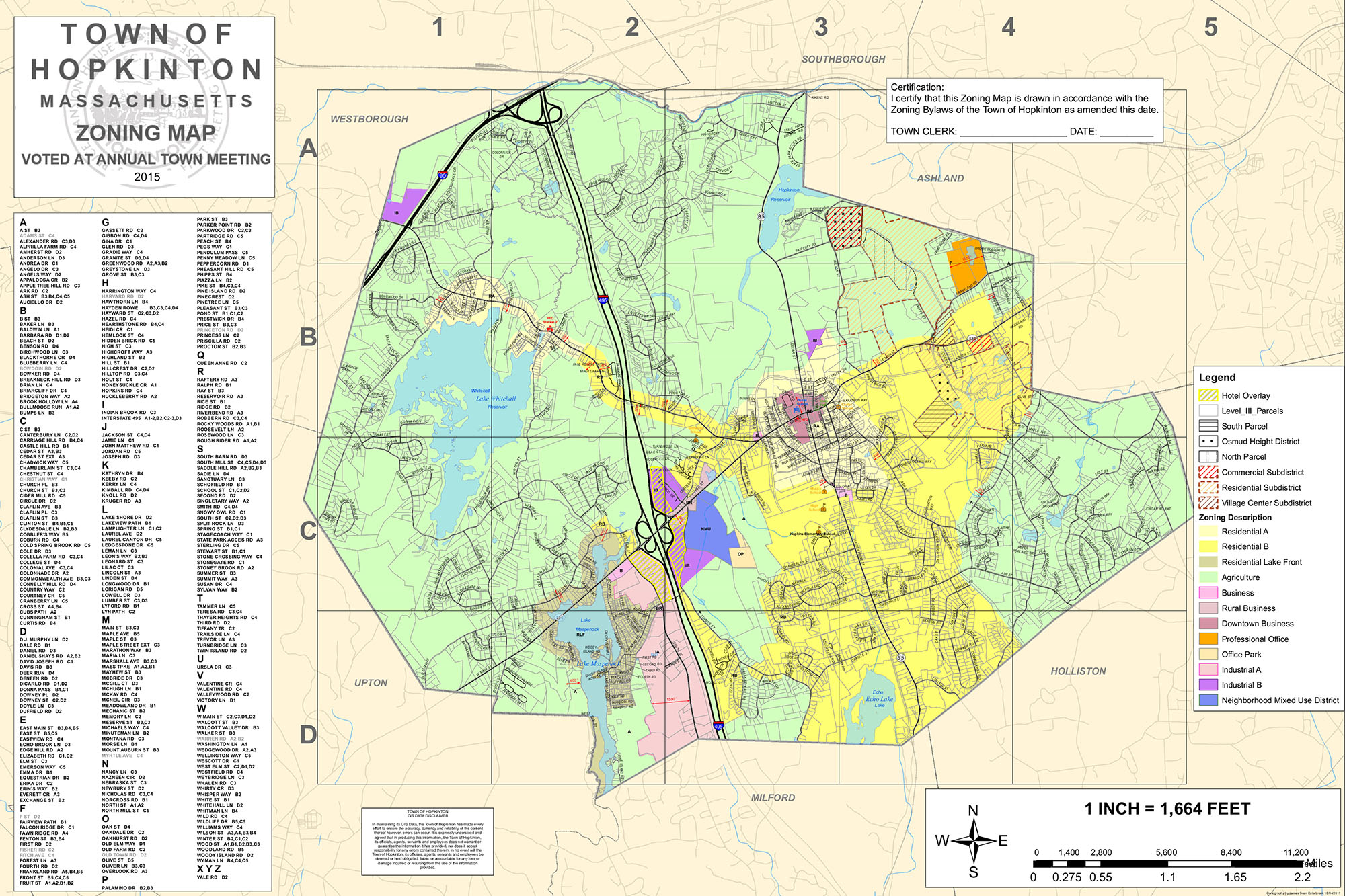 The Zoning Advisory Committee is appointed by the Planning Board every year, typically in September. Members serve one year terms expiring August 31 of the year after they are appointed. The town usually posts an announcement about upcoming openings in September on the HopNotices board. There is typically at least one representative each from the Planning Board, Conservation Commission, Chamber of Commerce and the Board of Appeals. There are an unlimited number of seats and the committee had 20 members in 2017-18. The Committee typically meets every first and third Wednesday of the month. Check the town calendar for exact dates, times and locations.
The purpose of the Zoning Advisory Committee is to review and develop proposals for zoning bylaw and zoning map amendments, and make recommendations to the Planning Board. The Zoning Advisory Committee holds an annual public hearing in the fall to hear ideas and proposals for desired changes to the Zoning Bylaw and/or the Zoning Map. Zoning bylaws generally regulate the use of land, buildings and structures. This is an opportunity to propose changes to the land uses permitted in specific areas in Hopkinton, the manner in which certain uses are permitted, dimensional requirements, or other ideas with respect to land use regulation. When the committee finishes its work for the year, it submits potential zoning changes to the Planning Board which then holds a public hearing, usually in February.
Examples of previous zoning bylaw changes have included:
Dog Day Care Facility & Animal Shelter regulations
Addition of a Hotel overlay district
Sign bylaw changes
Repeal of senior housing bylaw
Contacts:
Land Use Department
508-497-9745
Elaine Lazarus elainel@hopkintonma.gov
John Coutinho, Chair 2017-18
Website: http://www.hopkintonma.gov/home/government/boards/zoning-advisory
How to Get on the Zoning Advisory Committee:
Apply online in August/September for annual openings: http://www.hopkintonma.gov/home/about/hug
---