Board of Selectmen Actions Taken 11/27/18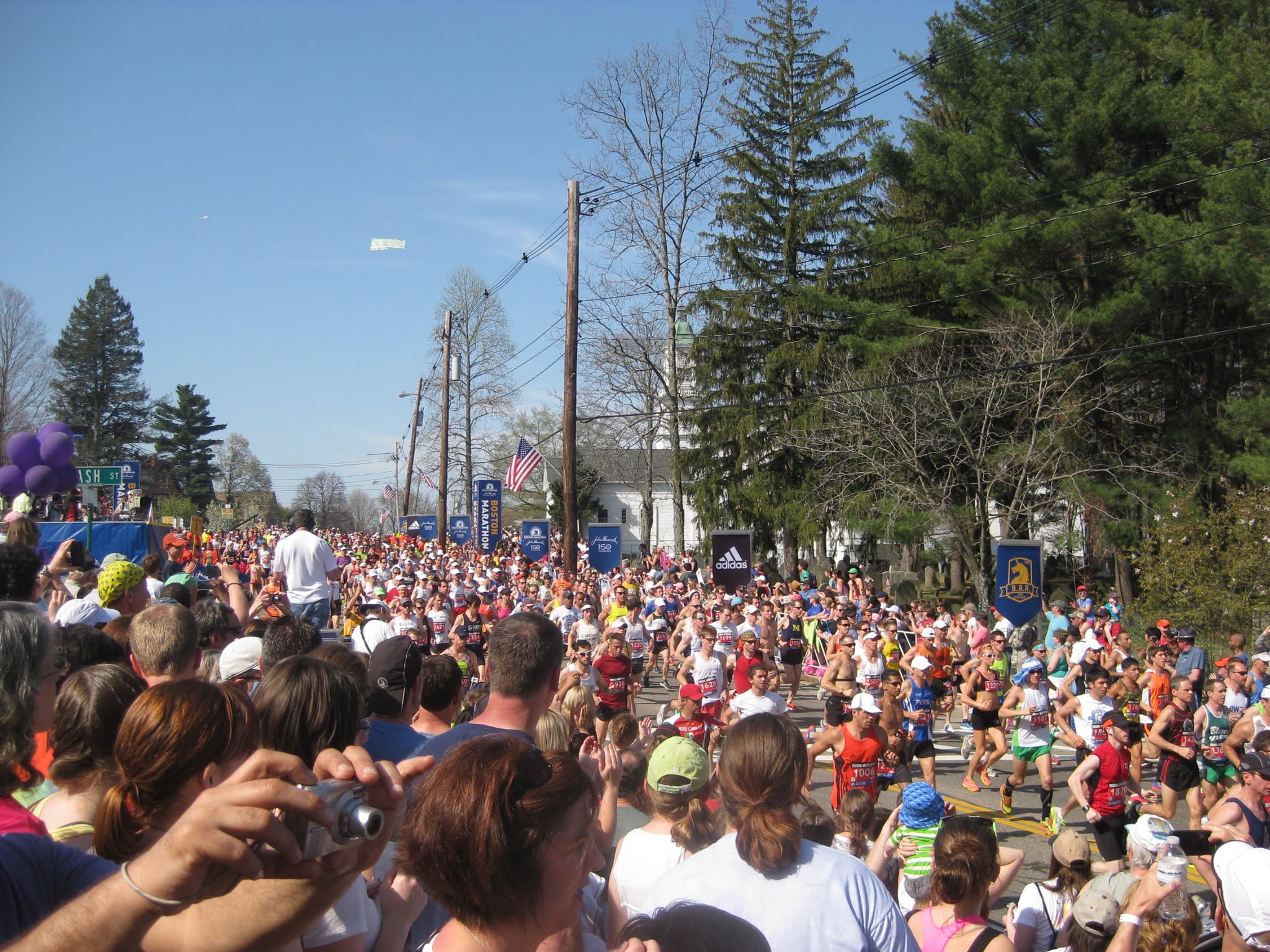 Volunteer Recognition • Boston Marathon Invitations • Tree Management • Trail Committee Update
The meeting video is available on the HCAM YouTube Channel and the Actions Taken are posted below.
6:00 PM CALL TO ORDER
EXECUTIVE SESSION 1. i. MINUTES: The Board will consider approving executive session minutes for
11/13/18.
CONTRACT NEGOTIATIONS, LITIGATION AND REAL PROPERTY
To consider litigation strategy with respect to Petition of Eversource Energy for Zoning Exemptions (DPU).

To consider the purchase, sale, lease or value of real property in relation to Open Space Preservation, Center Trail, Town Hall, the Main Street corridor project.
6:30 PM PUBLIC SESSION – CALL TO ORDER
PLEDGE OF ALLEGIANCE
6:35 PM PUBLIC FORUM
Residents are invited to share ideas, opinions or ask questions regarding town government.
6:40 PM VOLUNTEER RECOGNITION 2. The Board of Selectmen will recognize the contributions and volunteer services
of the following:
Heather Smith (nominated by Jennifer Andrews) 2. Alec Levine (nominated by Anne Marcy) 3. Abbie Rosenberg, David Krueger, April Galanek, Stephanie Whelan, Kathy Younis, Dawn 

Mercier, Lauren Mercier, Gail Welsh, Colleen Allen, Courtney Pinto, Keiron Tumbleton, Michelle Kinsella, Kara Dion, Tracy Logan, Diane Kosheff, Marie Marchetti, Diane Bird, Marc Salois, Elaine Alden, Lisa Stevenson, Maureen Tumbleton, Betsy Krueger, Ellen Micallef, Ali Balster, Patrick Welsh, Sue Hadley (nominated by Bob Levenson & Rick Flannery)
7:05 PM CONSENT AGENDA 3. i. BOARD MINUTES
The Board of Selectmen will consider approving the 11/13/18 Board of Selectmen Minutes.
The Board of Selectmen approved the Consent Agenda. (5-0)
7:10 PM RECOGNIZE METROWEST VETERANS SERVICE DISTRICT
1
4. The Board of Selectmen will recognize Sarah Bateman, Veterans Service Director, in recognition of the Veterans District of the Year award for outstanding services.
7:20 PM MARATHON FUND COMMITTEE CHARGE 5. The Board of Selectmen will discuss the Marathon Fund Committee Charge.
Supporting Exhibits: Marathon Fund Committee Charge (Draft)
7:45 PM 2019 BOSTON MARATHON INVITATIONALS RANDOM DISTRIBUTION 6. The Board will hold a public random distribution of Marathon Invitational Entries to qualified applicants for the 2019 Boston Marathon. Supporting Exhibits: Town Manager Memo on 2019 Boston Marathon Invitational Entries Distribution and Random Selection; Qualifying Applicants for 2018 Invitational Entries; Hopkinton Marathon Policy; 2018 Marathon Numbers Fundraising Results
The Board of Selectmen issued invitational entries as follows:
Town Departments: Police Department (12), Fire Department (3), Senior Center (2), Marathon Committee (5), Library (2), and
One to each of the following organizations: eHop, Baypath Humane Society, Friends of Hopkinton SPEAC, Inc., Hopkinton Middle School – The Sky's the Limit Courtyard, Hopkinton Middle School – Desire to Inspire, HHS Robotics & Business Professionals of America Clubs, Keep Smilin4Abbie Foundation, Hopkinton Women's Club, Hopkinton Public Library Friends, Inc., The Michael Lisnow Respite Center, Hopkinton Little League, Hopkinton Parent Teacher Association, Live 4 Evan, Hopkinton Music Association, Hopkinton Senior Tax Relief Fund, Hopkinton HS Class of 2019, HEF, Semper Fi Fund, John Warren Lodge – Masonic Angel Fund Hopkinton, Hopkinton Youth Lacrosse, The 16th Annual Sharon Timlin Memorial Event to Cure ALS, Friends of Hopkinton Seniors, Hopkinton Public Library Foundation, Hopkinton Lions Club, Hopkinton Historical Society, The Friends of Hopkinton Inc. (5-0)
8:15 PM TREE MANAGEMENT IN TOWN 7. John Coutinho will review the need for Tree Management in Town.
8:45 PM TOWN MANAGER REPORT 8. a. Trails Coordinating Committee Update
Supporting Exhibits: Trails Coordinating Committee Charge (Draft)
9:00 PM LIAISON REPORTS/BOARD INVITES 9.
Supporting Exhibits: 2018-2019 Liaison Assignment List; List of Board Invites; Board Invites for November 27, 2018
9:10 PM FUTURE BOARD AGENDA ITEMS 10.
9:15 PM ADJOURN
Correspondence to the Board of Selectmen
1. Address Change/Assignment – Montana Road 2. Commissioner of Trust Funds Resignation 3. Comcast Important Information – Price Changes 4. Verizon FIOS LFA Notification for 2 Living Channel 5. 2019 Annual Town Meeting & Budget Timeline
Upcoming Board Meetings
December 4, 2018

December 18, 2018

January 15, 2019
The listed matters are those reasonably anticipated by the Chair to be discussed at the meeting. Not all items may in fact be discussed and other items not listed may also be brought up for discussion to the extent permitted by law. Unless an agenda item is a posted public hearing, the matter may be considered earlier than the indicated time if there are last minute cancellations or other unforeseen events which cause the Board to move more quickly through the agenda.
---