Weekly News Roundup – 08/25/2019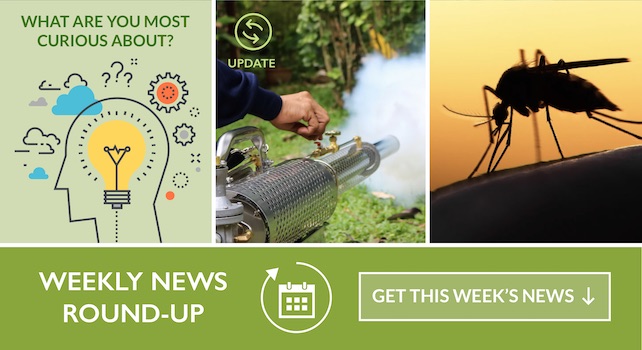 What are you most curious about? What would you want eHop to report about in Hopkinton? • Aerial spraying for mosquitoes to start Sunday in many MetroWest communities • Aerial Mosquito Control Summer 2019 • Superintendent Dr. Carol Cavanaugh Updates on new Hopkinton Middle and High School Traffic Patterns
---
What are you most curious about? What topics do you want eHop to cover about issues in Hopkinton?
At our eHop Annual Meeting of the Directors on August 22, we started to begin planning our 2019-20 program year and we would like to hear from our subscribers. Please take a minute to send us your thoughts. All questions are optional and we tried to keep the survey VERY brief
.
Take this brief survey and help us publish topics of your interest
Aerial spraying for mosquitoes to start Sunday in many MetroWest communities
Aerial spraying for mosquitoes in 17 cities and towns is anticipated to start Sunday.
So far this year, 37 communities in Massachusetts have been found by DPH to be at high or critical risk for the Eastern Equine Encephalitis (EEE) virus.
The 17 communities in the spray zone are Ashland, Berlin, Framingham, Hopkinton, Marlborough, Milford, Millbury, Northbridge, Northborough, Shrewsbury, Sudbury, Sutton, Worcester, Upton, Grafton, Southborough, and Westborough.
https://hopkinton.wickedlocal.com/news/20190821/aerial-spraying-for-mosquitoes-to-start-sunday-in-many-metrowest-communities
Aerial Mosquito Control Summer 2019
Spraying is anticipated to begin on Sunday, August 25, and continue over several evenings. The ability to spray is weather-dependent and the schedule may change.
View latest updates and frequently asked questions
Superintendent Dr. Carol Cavanaugh Updates on new Hopkinton Middle and High School Traffic Patterns
Downtown Corridor Project
"No Easements" signs have been spotted downtown along the area of the Downtown Corridor Project, in regards to Town Meeting Article 52 (no action was taken on article 52 at Town Meeting 2019).
Town Project Portal for the Downtown Corridor Project
Library Ranking
For a pair of library super-fans, the quest to visit and rank every public library in Massachusetts was first out of "necessity, then a curiosity, then a mission." On a visit to the Hopkinton Public Library Monday, they marveled at the stained glass windows, grandfather clock and friendly staff, but were dismayed by the study rooms that had an echo. On the website, the library received a high 4.45 out of a 5 rating.
https://www.metrowestdailynews.com/news/20190819/natick-man-part-of-large-library-ranking-project
New HHS Athletic Director
On August 12, Mendon resident Rich Cormier was hired as Hopkinton High's new athletic director after former AD Dee King stepped down last month after three years in the position.
https://www.milforddailynews.com/sports/20190822/new-hiller-at-helm-hopkinton-hires-rich-cormier-as-new-athletic-director
Save the Date
National Voter Registration Day – September 24, 2019 – More details to come…
https://actionnetwork.org/events/register-to-vote-at-the-hopkinton-town-clerks-office
Water & Sewer Updates
The Hopkinton DPW Water & Sewer Superintendent recently filled us in with some of the summer happenings in town. Some of the projects this summer for Eric and his team included: marking utilities for upcoming construction projects, fixing water main breaks and breaking in equipment.
Superintendent Update: Preparations for 2019-20 School Year
The 2019-2020 School year is less than a week away and Superintendent, Dr. Carol Cavanaugh stopped in to talk about how preparations are going for the upcoming School year. Some of the topics included enrollment numbers, renovations, the new School Bus parking lot and what is left to do before the Schools officially open up.
---