National Voter Registration Day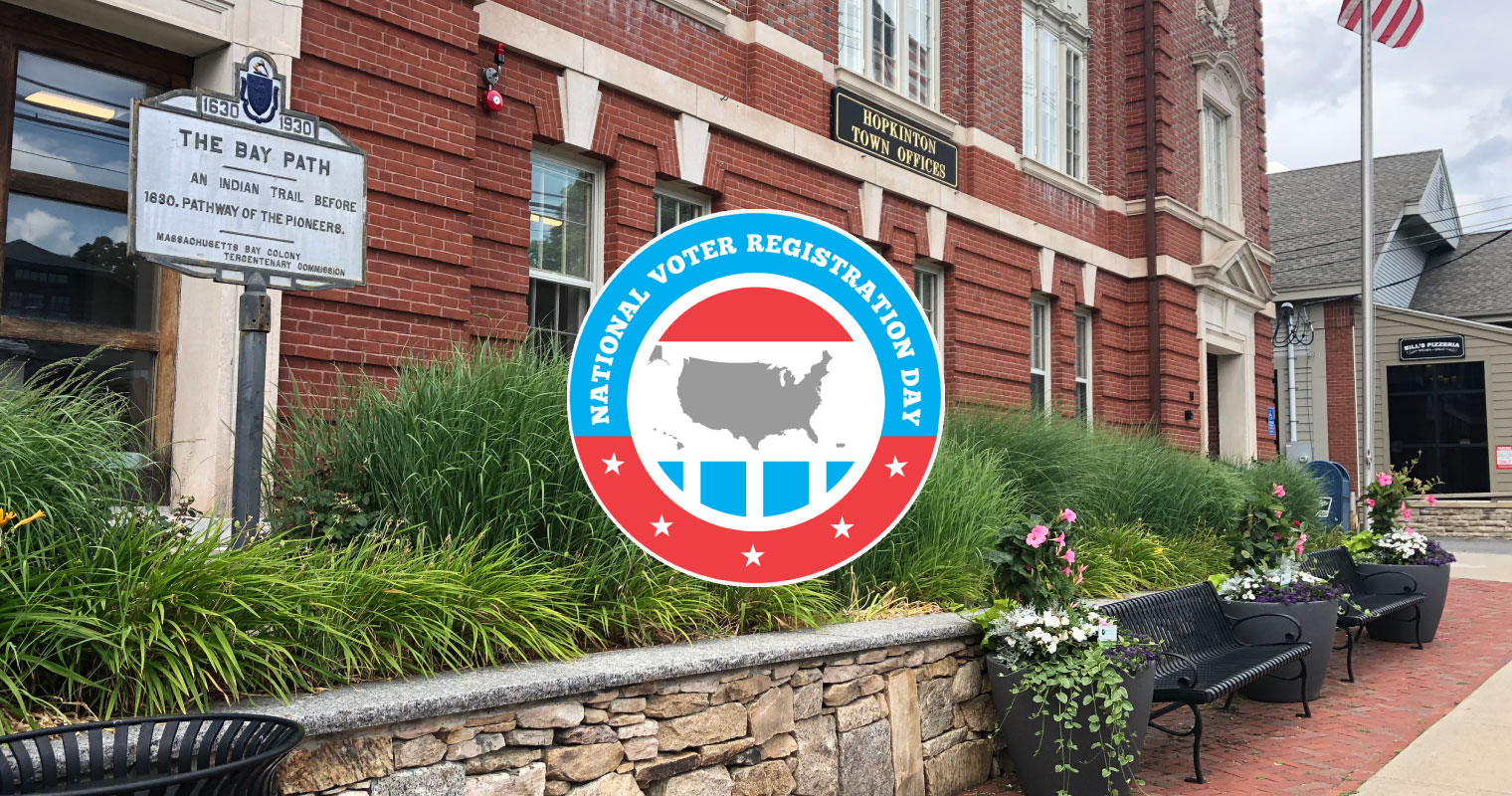 If you or anyone you know may not be registered to vote, then what better time than National Voter Registration Day!
Come by the Town Clerk's Office, 18 Main St, Hopkinton from 8:00 AM – 7:00 PM on Tuesday, September 24 or register online at sec.state.ma.us/ovr/. The Town Clerk will also be at Hopkinton High School during lunch to offer registration to students.
Also, remember that 16 and 17 year old citizens may pre-register to vote in their communities so that they will be automatically registered when they become eligible to vote!
Upcoming Election Dates:
Tuesday, March 3, 2020 – Presidential Primary Election "Super Tuesday"
Monday, May 4, 2020 – Hopkinton Town Meeting
Monday, May 18, 2020 – Hopkinton Town Election
Tuesday, September 15, 2020 – State Primary Election
Tuesday, November 3, 2020 – Presidential & State Election
Useful Links:
---