Weekly News Roundup – 05/31/2020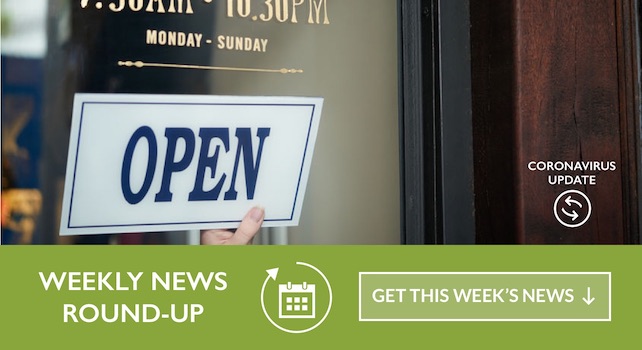 Covid-19 Updates and Precautions • The 2020 Boston Marathon has been canceled • Conservation Commission votes against herbicide application in Lake Maspenock • Superintendent's Blog: A Lot of No-Information Information • School Committee works to trim budget due to pandemic • You can keep waiting to renew your license and get your car inspected. RMV extends deadlines again
---
Covid-19 Updates and Precautions
This page provides information, maps and resources about the coronavirus response in our local area.
Visit Hopkinton, MA – Coronavirus Response Hub
As of 5/28/20, Hopkinton's Health Department is reporting 116 total confirmed COVID-19 cases; 8 of those cases are active, with 95 recoveries and 13 deaths. You can see historical tracking and updates on Hopkinton's Community Impact Dashboard
The most recent update from May 29th includes:
Annual Town Meeting Reminder
124th Boston Marathon To Be Held Virtually
Nationwide Unemployment Scam Targets Massachusetts Claimants
Hopkinton High School Seniors Parade
Parks / fields / playgrounds
Hopkinton Public Library
The update from May 27th includes:
Massachusetts Department of Public Health COVID-19 weekly Dashboard
Sandy Beach
Hopkinton Senior Center
Reopening Massachusetts
RELATED ARTICLES: 
How to report unemployment benefits fraud
Hair salons, barbershops reopen but still trimmed financially by virus
Numerous changes for Cape Cod this summer due to coronavirus and social distancing measures
Town Election 2020 Reminder: Voting by Mail – All voters are encouraged to stay safe and vote by absentee ballot this year!
The 2020 Boston Marathon has been canceled
The Boston Marathon has been canceled for the first time in its 124-year history.
Organizers said Thursday that they instead will have a "virtual event" in which participants who verify that they ran 26.2 miles on their own will receive their finisher's medal. The race had originally been scheduled for April 20 before being postponed for five months because of the coronavirus pandemic.
https://www.boston.com/sports/boston-marathon-2/2020/05/28/2020-boston-marathon-canceled
RELATED ARTICLE: 
Area runners disappointed, but understanding of the cancellation of this year's Boston Marathon
Conservation Commission votes against herbicide application in Lake Maspenock
At its Tuesday meeting, the Conservation Commission voted 4-3 against allowing the use of chemical herbicides to Lake Maspenock this year to combat invasive weed growth.
Following a recommendation from a Citizens Input Group appointed by the Select Board, and after the town was unable to perform a lake drawdown due to the negative effect it could have on a resident's well, Department of Public Works director John Westerling submitted a request for the herbicide application.
Residents for and against the proposal spoke during Tuesday's meeting. Some people initially were opposed to herbicides but came around to believe it was the best option when the drawdown could not be performed.
Superintendent's Blog: A Lot of No-Information Information
With a green light, school leaders, public health officials, and HPS facilities personnel, knowing how the virus behaves, will need to make some wholesale changes to our physical plants, attendance and scheduling routines, and priorities for learning.
For example, it's not likely that we're going to put 90 kids into the band room, sucking on reeds and emptying spit valves on trumpets. Physical education may mean walking the track—six feet apart. Tables will be removed and socially distanced desks will replace them. No two students will face each other. Hallways may flow only one-way. iPads could get either UV lights or disinfectant bags. Plexiglass shields get installed in guidance offices—maybe all offices. Food service gets entirely reworked–maybe we all eat in classrooms. New schedules will be designed. Full days? Half days? Every other day? Only the elementary learners? Only the secondary learners? Then there are masks, gloves, hand sanitizer (60% alcohol), thermometers, and cleaning supplies for six buildings.
School Committee works to trim budget due to pandemic
The Hopkinton school budget has been tentatively pared down by $780,316 from the amount supported by the School Committee and Select Board two months ago, in the wake of the economic upheaval from the COVID-19 crisis.
The new proposed budget totals $51,206,402, for an increase of 6.6 percent over the current budget. The budget approved in March totaled $51,986,718, for an increase of 8.2 percent over the current budget.
Proposed cuts to the budget include six support positions, three requested buildings and grounds positions, a requested webmaster position, a classroom teacher full-time equivalent and adjustment counselor cuts equivalent to 1.5 positions.
You can keep waiting to renew your license and get your car inspected. RMV extends deadlines again
The Massachusetts Registry of Motor Vehicles announced it will be implementing further extensions to the renewal timelines for expiring motor vehicle inspection stickers, passenger plate registrations, professional credentials, and driver's licenses and learner's permits, including Commercial Driver's Licenses and Commercial Learner's Permits (CDLs / CLPs).
https://www.metrowestdailynews.com/news/20200527/you-can-keep-waiting-to-renew-your-license-and-get-your-car-inspected-rmv-extends-deadlines-again
---