Select Board Actions Taken 08/18/20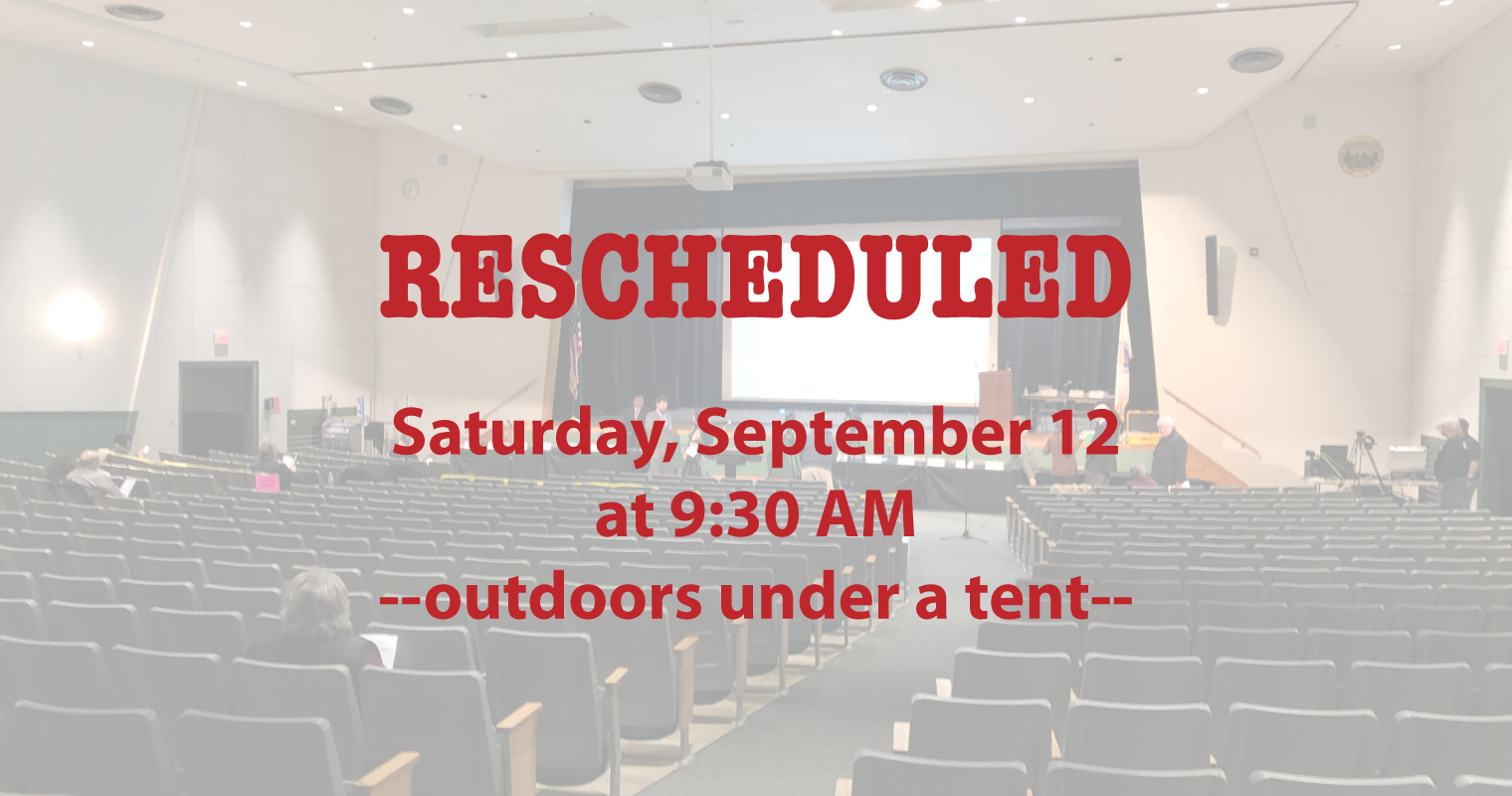 Agenda Items & Actions Taken:
5:30 PM EXECUTIVE SESSION
i. To discuss strategy with respect to contract negotiations with non Union staff.
ii. To consider strategy with respect to the lease, sale or value of real property in relation to the Upper Charles Trail.
6:00 PM Open Meeting – Call To Order, Pledge Of Allegiance
6:05 PM Public Forum
6:10 PM COVID-19 Update
6:20 PM RETIREMENTS & NEW FIREFIGHTERS
6:25 PM PLANNING BOARD APPOINTMENT – Applicants are: Francis DeYoung, Kelly Karp, Jared Pray, and Curtis Smithson.
The Select Board and Planning Board jointly appointed Francis DeYoung to the Planning Board, to a term expiring at the 2021 annual town election. (13-0)
6:40 PM ANNUAL APPOINTMENTS – Personnel Committee – Garry Russell and Barbara Kessler
The Select Board appointed Garry Russell and Barbara Kessler to the Personnel Committee, to terms expiring 6/30/2023. (5-0)
6:45 PM FY 2021 BUDGET UPDATES; 2020 ANNUAL TOWN MEETING – The Select Board will consider 2021 budget updates. The Select Board will discuss the Sept. 12, 2020 Annual Town Meeting, including any reduction in the required quorum and review the draft Annual Town Meeting warrant and motions.
● The Select Board approved the FY 2021 Budget as presented. (5-0)
● The Select Board voted to reconsider its vote on June 16, 2020 to delay the Annual Town Meeting to September 21, 2020. (5-0)
● The Select Board rescheduled the Annual Town Meeting to September 12, 2020 at 9:30 AM. (5-0)
● The Select Board voted to deliberate at its meeting on August 25, 2020 about a possible reduction of the quorum required for the 2020 Annual Town Meeting, such reduction being authorized by Sec. 7 of Chapter 92 of the Acts of 2020, and, further, to request the presence of the Town Moderator for that deliberation as he is required, pursuant to Sec. 7 of Chapter 92, to approve any such reduction. (5-0)
7:10 PM DROUGHT – WATER SUPPLY UPDATE FOLLOWING DECLARATION OF MANDATORY STATE OF WATER SUPPLY CONSERVATION
7:20 PM TOWN MANAGER REPORT
a. Main Street Corridor Project Update.
b. Hiring Freeze Exception Request
The Select Board allowed the hiring of a Firefighter/Paramedic and a Lieutenant in the Fire Department, and a Water Division Foreman and a Water Technician in the Department of Public Works. (5-0)
7:30 PM LIAISON REPORTS/BOARD INVITES
7:35 PM FUTURE BOARD AGENDA ITEMS
7:40 PM ADJOURN
Materials for this Meeting:
---
Related News Articles:
General Select Board Links:
---