Weekly News Roundup – 11/08/2020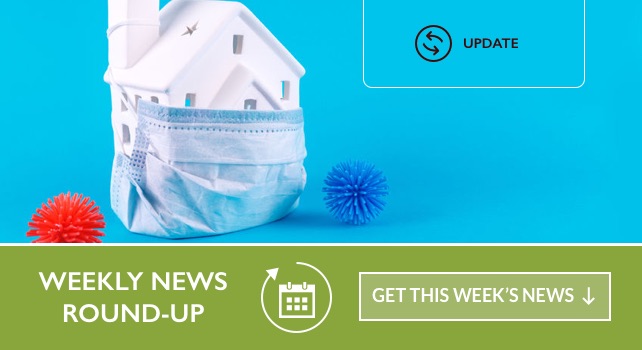 Covid-19 Updates & Precautions • Hopkinton COVID-19 update for Nov. 5: Active cases drop to 5 • Gov. Baker announces new COVID restrictions, including curfew; town health director optimistic • Update: Health Department Nov. 11 flu clinic canceled • Hopkinton Police Department Moves Towards Accreditation • Herr on voting fraud allegations: 'Trump's endless ignorance is nothing short of a national tragedy' • Photos: Election Day in Hopkinton • Election: Hopkinton backs Biden by wide margin • Planning Board roundup: Proposed Lincoln Street-area development has new options • Public Notice: Hydrant flushing • Public Hearing on Solar Overlay District 
---
Covid-19 Updates & Precautions
This page provides information, maps and resources about the coronavirus response in our local area.
Visit Hopkinton, MA – Coronavirus Response Hub
As of 11/06/20, Hopkinton's Health Department is reporting 172 total confirmed COVID-19 cases; 13 of those cases are active, with 146 recoveries and 13 deaths. You can see historical tracking and updates on Hopkinton's Community Impact Dashboard
The most recent update from Nov 6th includes:
Massachusetts Department of Public Health COVID-19 weekly Public Health Report
Town Hall Offices Physically Closed on Friday 11/13
Veteran's Day – Reminder
Town of Hopkinton Covid-19 Rent & Mortgage Relief Program – Reminder
RELATED NEWS: 
As of Nov. 4, Hopkinton's Health Department is reporting 178 total ​confirmed COVID-19 cases; five of those cases are active, with 160 recoveries and 13 deaths. You can see historical tracking and updates on ​Hopkinton's Community Impact Dashboard.
Massachusetts Gov. Charlie Baker announced a slew of new restrictions Monday designed to control the current surge of COVID-19 cases, including a 10 p.m. curfew and a reduction in the number of people who are allowed at private gatherings. The restrictions are set to take effect Friday.
The curfew — technically a stay-at-home advisory from the Department of Public Health – urges residents to stay home between 10 p.m. and 5 a.m. except for necessary activities such as work and school. Restaurant table service is to end by 9:30 p.m. in order to comply, and other stores/facilities are to close at 9:30 as well, although supermarkets, pharmacies, gas stations and retail stores are allowed to stay open later.
The originally scheduled flu clinic on Wednesday, Nov. 11 (Veterans Day) from 9 a.m.-1 p.m. at Center School has been cancelled.
Hopkinton Police Department Moves Towards Accreditation
The Massachusetts Police Accreditation Program consists of 257 mandatory standards as well as 125 optional standards. In order to achieve accreditation status, the Department must meet all applicable mandatory standards as well as 55% of the optional standards.
Achieving Accreditation is a highly prized recognition of law enforcement professional excellence. Anyone interested in learning more about this program is invited to call Chief Joseph E. Bennett III or the Department's Accreditation Manager Lt. John J. Porter.
Election: Hopkinton backs Biden by wide margin
RELATED NEWS: 
Herr received an email Thursday from former Republican candidate for U.S. Representative John Paul Moran asking him to attend a "Rally in support of President Trump and against rampant voter fraud and the Democrats' attempt to steal the presidential election."
Herr shared his response with the media. It read:
"Mr. Moran, over the last 18 years I have run for elected office 7 times (5 wins/2 losses) as a registered Republican in Massachusetts. You have run only once, correct? There is no evidence of widespread voter fraud in Massachusetts. There never has been.
A steady stream of residents turned out to vote at Hopkinton Middle School on Tuesday.
Planning Board roundup: Proposed Lincoln Street-area development has new options

The residents who proposed two four-lot developments off Cedar Street Extension and Lincoln Street introduced two new plans at Monday's Planning Board meeting in hopes of getting support from board members.
Board members praised the applicant for the new design ideas, but concerns were raised about having a long cul-de-sac off Cedar Street Extension and potential safety issues with only one access road.
Public Notice: Hydrant flushing
Please be advised that the water department will be flushing hydrants in the Pond Street area near Spring St. on Monday November 9th starting at 9 AM and lasting until approximately 10:30 AM. Please try to avoid any use during that time as the water may be discolored for a short time after the flushing has been completed. Please check your water before using it and you may need to flush your internal pipes to help clear your line.
Public Hearing on Solar Overlay District 
The Zoning Advisory Committee will also be holding a meeting on November 9, 2020 to discuss the Solar Overlay District and hear public comments related to that proposal.
---