Weekly News Roundup – 12/13/2020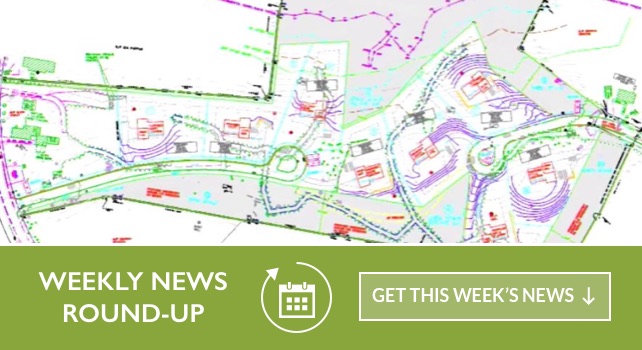 Covid-19 Updates & Precautions • Health director: Town has 42 active COVID cases, but 'no evidence of community spread' • Schools present tentative budget of $54.3M • School Committee roundup: Budget concerns raised for FY22 • Select Board adopts modified version of MAPC pledge; references to police removed • Planning Board puts hold on Lincoln Street-area plan • Public Notice: Recycle Center Closure December 26th • Select Board Actions Taken 12/08/20
---
Covid-19 Updates & Precautions
This page provides information, maps and resources about the coronavirus response in our local area.
Visit Hopkinton, MA – Coronavirus Response Hub
As of 12/13/20, Hopkinton's Health Department is reporting 295 total confirmed COVID-19 cases; 17 of those cases are active, with 264 recoveries and 14 deaths. You can see historical tracking and updates on Hopkinton's Community Impact Dashboard
The most recent update from Dec 13th includes:
Massachusetts Department of Public Health COVID-19 weekly Public Health Report
Statewide Rollback to Phase 3, Step 1, Additional Restrictions Effective 12/13/2020
RELATED NEWS: 
Hopkinton health director Shaun McAuliffe, during an appearance on Monday's Hopkinton Hangout Hour on HCAM, continued to sound the alarm regarding the post-holiday spike in COVID-19 cases in town.
"We're in a surge," McAuliffe said, noting there are 42 active cases in town. "Hopkinton, like everybody else around us, is seeing a significant increase in the rate of illness."
Schools present tentative budget of $54.3M
The Hopkinton school district presented a tentative budget of $54,307,442, an increase of a little over 6 percent from the current budget, at a joint meeting Thursday with the Select Board and Appropriations Committee.
This was the first look at a projected school budget for Fiscal Year 2022. The current budget stands at $51,206,402.
Town manager Norman Khumalo said having a budget meeting this early represents a "step in the right direction" toward reaching a final figure. "We do understand we are early in the process," he said.
Select board member Brian Herr said that the budget seems "reasonable" but that overall town budget figures remain unknown. "I don't know how it will impact the overall budget," he said. "Then it might be unreasonable."
RELATED NEWS:
Keeping the Fiscal Year 2022 school budget to a 2.5 percent increase over current spending will be "mathematically impossible" without eliminating positions, superintendent Carol Cavanaugh told School Committee members Thursday.
A major obstacle to staying at a 2.5 percent increase, which some officials support, is teacher salaries, which are set by contract.
Select Board adopts modified version of MAPC pledge; references to police removed
In a brief meeting Tuesday night, the Select Board voted unanimously to adopt a modified version of the Metropolitan Area Planning Council (MAPC) pledge to address systemic racism. The new version eliminates specific references to police, which had been a sticking point.
In the version adopted by the board, there is no reference to an anti-violence approach to policing, and other references to police have been replaced by "municipal services."
In an interview after Tuesday's meeting, Tedstone said town manager Norman Khumalo and town counsel Ray Miyares worked on the new version after getting input from police and other town departments. Because the references to police were removed, Tedstone said no meeting with police was needed.
Planning Board puts hold on Lincoln Street-area plan
Public Notice: Recycle Center Closure December 26th
The Hopkinton Recycle Center will be closed on December 26, 2020 in observance of the Christmas Holiday. The Center will be open the following weekend as normally scheduled.
Select Board Actions Taken 12/08/20
6:00 PM CALL TO ORDER – PLEDGE OF ALLEGIANCE
DISCUSSION – SYSTEMIC RACISM, SOCIAL JUSTICE & EQUITY
The Select Board will continue discussion on systemic racism, social justice and equity. This continues a discussion which began with a Call to Action submitted to the Board in July, 2020 and discussions at Select Board meetings on July 21, 2020, October 20, 2020 and December 1, 2020 at which the Board has considered the issues raised and possible ways that the Town may communicate its values and principles.
The Select Board adopted the "Pledge, Principles and Actions on Systemic Racism in Our Community and Other Communities", dated December 4, 2020. (5-0)
Materials for this Meeting:
---