Weekly News Roundup – 12/20/2020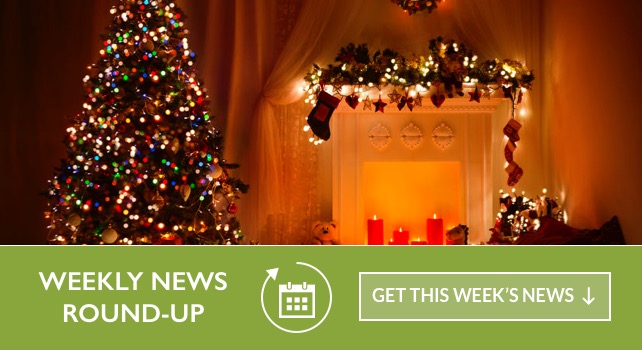 Covid-19 Updates & Precautions • About the Covid-19 Vaccine in Massachusetts • Hopkinton Health Director, Shaun McAuliffe talks COVID-19 • 2021 Annual Town Meeting Notice • Property Valuations and Tax Rate set for 2021 • Public Notice: Hydrant Accessibility • Public Notice: Notice of a Public Tree Hearing • Hopkinton Police Chief, Joseph Bennett.. On Monday's 12/21 Hangout Hour! • Growth Study Committee pushes for economic development office • Town Hall Q&A: John Gelcich • Select Board roundup: International Marathon Center lease OK'd; conservation administrator resigns • ZAC solar zoning debate continues, with opinions split between overlay map or bylaw changes
---
Covid-19 Updates & Precautions
This page provides information, maps and resources about the coronavirus response in our local area.
Visit Hopkinton, MA – Coronavirus Response Hub
As of 12/16/20, Hopkinton's Health Department is reporting 329 total confirmed COVID-19 cases; 30 of those cases are active, with 284 recoveries and 15 deaths. You can see historical tracking and updates on Hopkinton's Community Impact Dashboard
The most recent update from Dec 16th includes:
Massachusetts Department of Public Health COVID-19 weekly Public Health Report
Holidays
Library Hours 12/24 and 12/31
Covid-19 Vaccine in Massachusetts – includes new links Massachusetts is preparing for the safe, equitable, and effective delivery of an FDA-approved COVID-19 vaccine. Click here to learn about the approach and when you can expect to get vaccinated.
Vaccine plan: https://www.mass.gov/info-details/massachusetts-covid-19-vaccine-information
Vaccine FAQs: https://www.mass.gov/info-details/covid-19-vaccine-frequently-asked-questions
RELATED NEWS: 
In anticipation of the approval of a safe and effective COVID-19 vaccine, Massachusetts has an active inter-agency working group developing plans to ensure an equitable and speedy distribution to Massachusetts communities. View the latest vaccine updates in MA below, including the vaccine prioritization plan, frequently asked questions, and information from the Centers for Disease Control (CDC).
On this past Monday's edition of the Hopkinton Hangout Hour, Mike Torosian caught up with Hopkinton Health Director, Shaun McAuliffe about the Covid-19 situation. Shaun emphasized the importance of taking precautions and social distancing.
2021 Annual Town Meeting Notice
The 2021 Annual Town Meeting will commence on Monday, May 3, 2021.  Please be advised that articles may be submitted to the Select Board/Town Manager's office at this time.  In accordance with the Town Charter, the warrant will close on February 2, 2021.
Please see the Guide for Citizen Petitioners on the Town website for information about submitting articles by petition, at https://www.hopkintonma.gov/Petitioners%20Guide%20Feb.%202020.pdf
Property Valuations and Tax Rate set for 2021
HOPKINTON, MA (December 17, 2020) – The Commonwealth of Massachusetts has approved the proposed tax rate for the Town of Hopkinton for fiscal year 2021. The new tax rate for commercial, industrial, and business personal property will shift from $16.80 to $17.07 per $1,000 of assessed value; and for residential property from $16.82 to $17.08. The residential tax rate is one cent per $1,000 of assessed valuation higher because Hopkinton has adopted limited means tested tax exemptions for qualifying seniors, and those exemptions are funded out of the residential tax base.
Public Notice: Hydrant Accessibility
The Water and Fire Departments requests your assistance, in maintaining accessibility to the town's 700 fire hydrants, for the safety and protection of everyone. During the winter hydrants can become buried by snow during a storm. If you have a fire hydrant that is near your home, please help us make it visible and accessible to the Fire Department for use in an emergency. Precious seconds can be lost searching for the hydrant or removing snow to gain access to it. Help make your neighborhood safe for everyone!
Please remember that it poses a major fire safety hazard to bury a fire hydrant by shoveling, plowing or snow blowing. It is also prohibited by Chapter 148 Section 27B of the Mass. General Laws and can incur a fine. The Water and Fire department would like to thank you for your cooperation in helping to maintain fire safety.
Public Notice: Notice of a Public Tree Hearing
Pursuant to Massachusetts General Laws, Chapter 87, Section 3 and 4, a Public Hearing will be held via webinar on Wednesday, January 6, 2021 at 10:00 a.m. to consider the removal of the following tree(s).
Hopkinton Police Chief, Joseph Bennett.. On Monday's 12/21 Hangout Hour!
On the Monday, December 21st Hopkinton Hangout Hour at 2pm, Jim Cozzens will catch up with Hopkinton Police Chief, Joseph Bennett to discuss happenings at HPD. Join us with your questions!
Growth Study Committee pushes for economic development office
Members of the Hopkinton Growth Study Committee propose creating an economic development office within the town to bring in new economic opportunities and work closely with the business community.
This proposed post would initially be a one-year contract position within the town manager's office, committee chair Fin Perry said. The salary would be $70,000 per year, with two $10,000 bonus opportunities.
Town Hall Q&A: John Gelcich
Anyone who has watched a Planning Board or Zoning Advisory Committee meeting likely is familiar with John Gelcich, who has been Hopkinton's principal planner since April of 2019. During those meetings Gelcich is the go-to person for information and advice.
Gelcich previously was a senior planner for Beals and Thomas, a civil engineering firm in Southborough. Prior to that he worked for a few private and public organizations.
Select Board roundup: International Marathon Center lease OK'd; conservation administrator resigns
The International Marathon Center took another big step forward Tuesday, as the Select Board agreed to authorized the town manager to sign a lease with the 26.2 Foundation for the town property at 45 East Main St.
"A lot of hard work from both sides of the fence went into this," Select Board chair Brendan Tedstone said. "Thank you to Mr. Khumalo, thank you to Mr. [Tim] Kilduff and his [26.2 Foundation] board, thank you to [town counsel] Mr. [Ray] Miyares for banging this out and getting it taken care of."
ZAC solar zoning debate continues, with opinions split between overlay map or bylaw changes
During its meeting Monday night, the Zoning Advisory Committee continued its discussion about solar developments, trying to determine whether the best approach to limit commercial ground-mounted arrays is through an overlay district, changes to the bylaw, or a combination of the two.
Select Board Actions Taken 12/15/20
Business licenses renewed
Cultural Council appointments made
Town Meeting Warrant opened
Hiring freeze lifted to hire a Procurement & Grants Manager and a Conservation Administrator
Night work on South Street approved
Authorized the Town Manager to sign a lease with the 26.2 Foundation for the Town property at 45 East Main St.
Read the full Select Board Actions Taken 12/15/20
---