Weekly News Roundup – 12/27/2020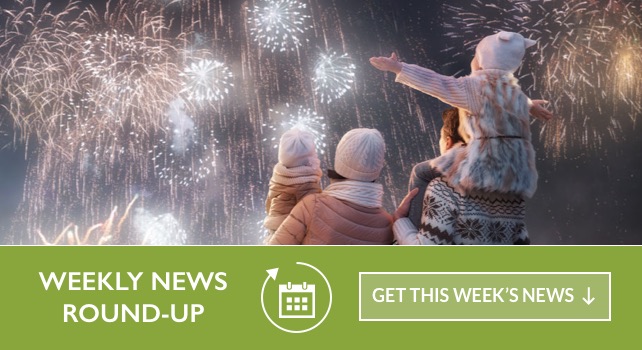 Covid-19 Updates & Precautions • Hopkinton Year in Review: 2020, you are muted! • Superintendent: No plan to delay return to school after winter break • Appropriation Committee Appointing Committee • Planning Board roundup: Proposed Lincoln Street-area development moves forward; Faith Church plans solar panels over rear parking lot • Planning Board approves special permit for proposed Hayden Rowe development • Water break at Wilson/East Main might cause discoloration in residences • Superintendent agrees to new 5-year contract with slight raise
---
Covid-19 Updates & Precautions
This page provides information, maps and resources about the coronavirus response in our local area.
Visit Hopkinton, MA – Coronavirus Response Hub
As of 12/21/20, Hopkinton's Health Department is reporting 368 total confirmed COVID-19 cases; 48 of those cases are active, with 298 recoveries and 15 deaths. You can see historical tracking and updates on Hopkinton's Community Impact Dashboard
The most recent update from Dec 21st includes:
December Holiday Guidance – Reminder
Holidays – Reminder
NEW Temporary capacity and gathering limits announced Tue 12/22
Hopkinton Youth and Family Services
Library Hours changing 12/24, 12/31, and in January
Covid-19 Vaccine in Massachusetts
RELATED NEWS: 
McAuliffe, who has worked seven days a week since the pandemic began with few exceptions, was coping with COVID-19 exposures involving the town's schools, so Mauro went to meet with leadership at Golden Pond to discuss a plan of action.
As a public health professional, his primary motivation is keeping all of Hopkinton's residents healthy.
"They need those resources," he said. "It's shameful."
At Golden Pond, Mauro tested those who had been in contact with the positive employee using antigen tests Hopkinton had purchased using CARES Act funding and a grant from The MetroWest Health Foundation, McAuliffe said.
Hopkinton Year in Review: 2020, you are muted!
Superintendent: No plan to delay return to school after winter break
Superintendent Carol Cavanaugh, in an email to the schools community, stated that there are no plans to switch to a fully remote model the first week after winter break.
The schools went fully remote the week after Thanksgiving, prompting some to speculate that a similar strategy might be used again to prevent a spread of COVID-19, especially with people traveling or welcoming family and friends into their homes during the recess.
Appropriation Committee Appointing Committee
The Appropriation Committee Appointing Committee meets today at 1:00pm to consider candidates to fill a vacancy which occurred over a year ago when Rebecca Robak resigned in November 2019.
Planning Board roundup: Proposed Lincoln Street-area development moves forward; Faith Church plans solar panels over rear parking lot
During its meeting Monday night, the Planning Board unanimously approved a special permit for the proposed Lincoln Street-area open space and landscape preservation development (OSLPD) concept plan, moving the eight-lot development forward after a few stops and starts.
The proposal for Deer Ridge Estates calls for extending Lincoln Street, a dead-end road off Cedar Street, and adding a cul-de-sac there with four new house lots, as well as constructing a new cul-de-sac off Cedar Street Extension with four house lots.
Plankton Energy presented a minor project site plan to install six solar canopies over existing parking lots behind Faith Community Church at 146 East Main St.
Planning Board approves special permit for proposed Hayden Rowe development
At its meeting last Wednesday, the Planning Board unanimously approved an open space and landscape preservation development (OSLPD) special permit for a proposed nine-lot development on Hayden Rowe Street just north of the intersection with College Street.
Water break at Wilson/East Main might cause discoloration in residences
---