Main Street Corridor Project Q&A – 3/30 at 7PM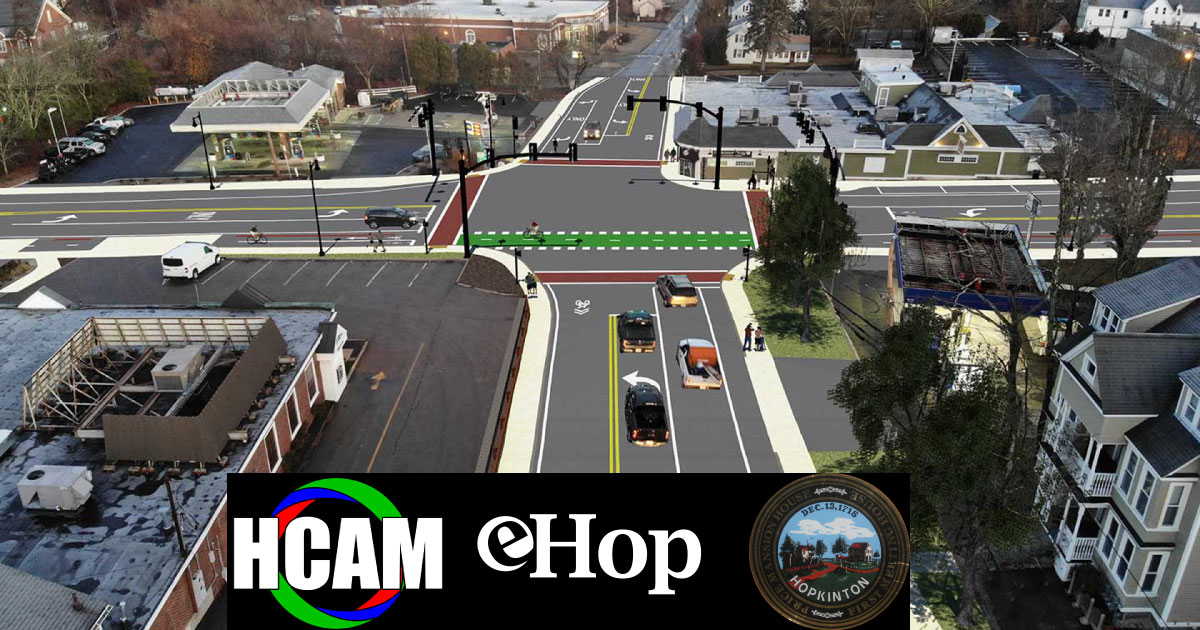 Curious about the Main Street Corridor Project and want to get the full scoop? eHop & HCAM will be hosting a session with town officials, on Tuesday, March 30, 2021 at 7:00 PM, where you can ask questions about logistics of the project and how it will affect your daily life and work in Hopkinton. You may submit questions in advance to questions@ehop.org or during the forum. You may also comment live on YouTube.
How to Watch:
How to Submit Questions:
Email to questions@ehop.org in advance or during the show.
Comment live on YouTube during the show.
Panelists Available to Answer your Questions on Air:
Brian Herr, Select Board Member
David Daltorio, Town Engineer
Michelle Murdock, Project Specialist
Matthew Chase, VHB, the town's Engineering Consultant for the Project
Moderators:
Tara Sanda, eHop Community Outreach Coordinator
Elyse Mihajloski, eHop Vice-President
For more information:
---