Weekly News Roundup – 09/12/2021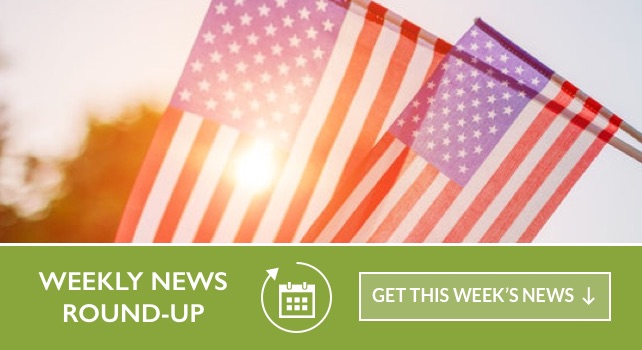 Main Street Corridor Project – Weekly Update • Covid-19 Update and precautions • Volunteers needed for eHop at PolyArts event • eHop Marathon Fundraiser • Hopkinton Police Night Out Rescheduled • Town of Hopkinton Invites Community to Ceremony Marking 20th Anniversary of 9/11 Attacks\ • Hopkinton To Hold 9/11 Remembrance Ceremony • U.S. Census: Hopkinton saw one of the bigger population surges in the state • Select Board roundup: Town 'moving in the right direction' vs. COVID; Miller sworn in as fire chief • In MetroWest, meteorologist says 'ground can't take any more water' • Watch on HCAM: Hopkinton School Superintendent, Police Chief and Health Director.. On the Hangout Hour! • *VIDEO* Hopkinton Police Department Welcomes Back Bicycle Patrol • Hopkinton Police Department Shares Back-To-School Safety Tips • School Committee approves all school improvement plans, teachers union contract
---
Main  Street Corridor Project – Weekly Update
What to Expect for the Week of September 13, 2021
Continuation of the Drainage Installation along Main Street (work will take place in the vicinity of 48-52 Main, 90, 92, 95, and 96 Main Street and 4 and 6 West Main Street)
MassDOT Survey Crews to continue to locate limits of easements within the corridor
Delivery of Drainage Materials
https://hopkintonmainstreet.com/
RELATED: Live Construction Video Feeds are available for the Main Street Corridor Project, check where crews are working and traffic / weather conditions before you leave your home or office.
Planning Ahead for Underground Utility Work
Press Release on Upcoming Underground Utility Work
Volunteers needed for eHop at PolyArts event
eHop will be having a booth again this year at PolyArts on Saturday 9/18 to gather information from the community and let people know how to get involved in town – We are looking for volunteers to help for 2-hour shifts. Sign-up using the link below:
eHop Marathon Fundraiser
Not a coffee fan? Check out the other amazing products you can purchase to support eHop's 2021 Marathon Runner fundraiser!
Check out our fundraising website to buy!
You can also make a donation here
Hopkinton Police Night Out Rescheduled
Due to the incoming weather Hopkinton Night out has been canceled and rescheduled for September 28th .
Tuesday, Sept. 28, 5PM – 7:30PM
Town of Hopkinton Invites Community to Ceremony Marking 20th Anniversary of 9/11 Attacks
The Town of Hopkinton, the Veterans Celebration Committee,
American Legion Post 202 and Old Guard New England would like to invite the public to a 9/11 Memorial Service in commemoration of the 20th anniversary of the Sept. 11, 2001 terrorist attacks on the nation.
WHEN:
Saturday, Sept. 11 at 3 p.m.
WHERE:
Town Common, 6 Hayden Rowe St.
RELATED:
A 9/11 Remembrance Ceremony to acknowledge the 20th anniversary of the Sept. 11 terrorist attacks will take place on Saturday, Sept. 11, from 3 p.m. to 5 p.m. on the Town Common at the gazebo.
U.S. Census: Hopkinton saw one of the bigger population surges in the state
Hopkinton, Massachusetts' population grew by 26% between the 2010 and 2020 censuses. That's more than any city or town in 10 of Massachusetts' 14 counties.
Despite the quiet setting, Hopkinton's population grew by close to 26% in the last 10 years, from 14,925 residents in 2010 to 18,758 in 2020, according to the U.S. Census. The state and national growth percentages were much lower, at a matching 7.4%, while Middlesex County, where Hopkinton is located, grew by 8.6%.
Select Board roundup: Town 'moving in the right direction' vs. COVID; Miller sworn in as fire chief
Covid Update
Health Director Shaun McAuliffe, during his update at Tuesday's Select Board meeting, said the next few days will be telling, as people return to work and school after Labor Day weekend.
"We're all monitoring our rates through the next four days," McAuliffe said, noting that a primary concern is people returning from out-of-town trips. "If we make it through the next four days, I think we'll be in good shape."
Miller sworn in as chief
Contract negotiations were completed with Bill Miller, who was sworn in as fire chief by Town Clerk Connor Degan while firefighters from Hopkinton and other departments looked on.
In MetroWest, meteorologist says 'ground can't take any more water'
Dry weather is in the immediate forecast, a much-needed respite after several recent storms dumped several inches of rain throughout the area, a National Weather Service meteorologist said.
The latest rain, thanks to Tropical Storm Ida, has made the ground too saturated to absorb any more water, the meteorologist, Andrew Loconto, said.
Watch on HCAM: Hopkinton School Superintendent, Police Chief and Health Director.. On the Hangout Hour!
At 7pm on Wednesday, September 1st, the Hangout Hour was joined by Hopkinton Superintendent Carol Cavanaugh, Police Chief Joe Bennett, and Health Director Shaun McAuliffe.
*VIDEO* Hopkinton Police Department Welcomes Back Bicycle Patrol
Chief Joseph Bennett is pleased to share a video highlighting the Hopkinton Police Department's recently revamped bike patrol unit. Sgt. Aaron O'Neil and Officer Jay Deiana, both members of the bike patrol, are interviewed in the video.
Hopkinton Police Department Shares Back-To-School Safety Tips
To coincide with the start of the new school year, Chief Joseph Bennett and the Hopkinton Police Department would like to offer staff, students and parents, as well as area motorists, several important safety tips for those traveling to and from school or driving through a school zone.
School Committee approves all school improvement plans, teachers union contract
The School Committee at its meeting Thursday night unanimously approved the student improvement plans for each of the district's five schools. The common thread among all the presentations was weaving a focus on social and emotional learning (SEL) with education on diversity and equity.
---