Weekly News Update – 01/02/2022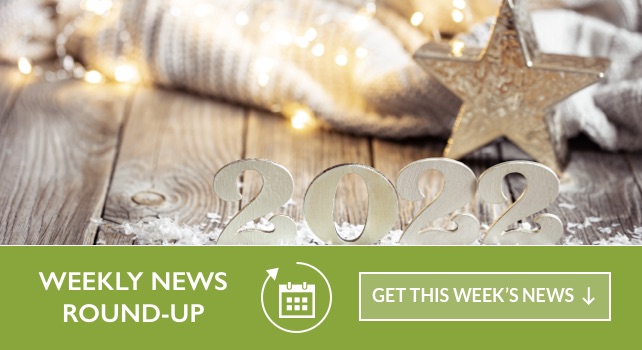 2022 Annual Town Meeting Notice • Town wide Community event on MLK Day 2022: Invitations to participants and attendees • COVID-19 Updates & Precautions • Hopkinton – Face Covering policy inside municipal buildings • New Health Department Vaccine Clinic Calendar • Russ Phipps celebrates 100th birthday • Twenty-one for '21: Meet MetroWest's Most Interesting People of the Year • Watch Now: Hopkinton Water-Sewer Manager, Eric Carty talks Weather Trends and DPW Happenings • EVENT: Monthly trail volunteer day Jan. 8 • From train tracks to walking path: a history of the Holliston Rail Trail • OPENINGS ON BOARDS & COMMITTEES (UPDATED) – APPLY ONLINE
---
2022 Annual Town Meeting Notice
The 2022 Annual Town Meeting will commence on Monday, May 2, 2022.  Please be advised that articles may be submitted to the Select Board/Town Manager's office at this time.  In accordance with the Town Charter, the warrant will close on February 1, 2022.  Article language must be submitted to the Select Board/Town Manager's office by Feb. 1, 2022, via email as a shared Google Doc or in Microsoft Word format, to Elaine Lazarus at ela…@hopkintonma.gov, or on paper by mailing to Town Manager's Office, 18 Main St., Hopkinton MA 01748.  Please see the Guide for Citizen Petitioners on the Town website for information about submitting articles by petition, at https://www.hopkintonma.gov/Petitioners%20Guide%20Feb.%202020.pdf
Town wide Community event on MLK Day 2022: Invitations to participants and attendees
Hopkinton Freedom Team and HCAM-TV are hosting a town-wide Community event for MLK Day on January 17th, 2022 at 10:00AM. If you're interested to attend, please mark your calendars and watch out for more information in the coming weeks.
"We are inviting community organizations and members to participate in 3 ways." If you're interested to participate in the event, please send your response using the form below.
Send your participation response here
COVID-19 Updates & Precautions December 23, 2021 update
Hopkinton continues to see an uptick in the number of positive cases, reporting over 100 new active cases within the past 48 hours. For the first time since the beginning of the Covid-19 pandemic, Hopkinton has over 225 active cases. Sadly, this trend is not unique to Hopkinton, as we are seeing cases surge across MetroWest, Massachusetts, and across the Country.
New updates include:
Hopkinton moves to remote only public meetings
Mask Advisory for Vaccinated and Unvaccinated Residents
RELATED:
All employees and visitors inside the municipal offices will be required to wear face coverings. Employees can remove their face coverings at their desk and in their immediate work area. In public areas, away from their desk, the expectation is that everyone will wear a face covering. When two or more employees are in the same municipal vehicle, face coverings will also be required.
The Hopkinton Health Department is pleased to release a new calendar showing upcoming vaccine clinics and information on how to register for an appointment.
Russ Phipps celebrates 100th birthday
Longtime Winter Street resident Russ Phipps celebrated his 100th birthday Tuesday morning with a surprise drive-by celebration featuring vehicles from the town's Police Department, Fire Department and Department of Public Works.
Twenty-one for '21: Meet MetroWest's Most Interesting People of the Year 
Margie Grabmeier (HHS girls volleyball coach)
Margie Grabmeier, longtime Hopkinton High girls volleyball coach, wrapped up her 18th and final season on the bench in historic fashion by going a perfect 25-0 and winning a Division 2 state championship.
Mary Lindsey (107 years)
At 107 years of age, Mary Lindsey attributes her longevity to being cantankerous and direct.  She doesn't burden herself with overthinking. I've been a bit ornery throughout my life," she said.
Watch Now: Hopkinton Water-Sewer Manager, Eric Carty talks Weather Trends and DPW Happenings
Hopkinton Water-Sewer Manager and Weather Spotter, Eric Carty joined us to talk Weather Trends in town and happenings at the DPW. View the conversation below.
EVENT: Monthly trail volunteer day Jan. 8
Hopkinton's next monthly trail volunteer day is Saturday, Jan. 8, from 9 a.m.-noon at the Hughes Farm Trail parking area, 192 Hayden Rowe Street. Participants will remove the hundreds of feet of silt fence placed prior to the construction of the trail. Volunteers should bring gloves, clippers and rakes. The volunteer day is organized by the Hopkinton Trail Coordination and Management Committee (TCMC) and the Hopkinton Trails Club.
From train tracks to walking path: a history of the Holliston Rail Trail
The Holliston trail is part of the Upper Charles Rail Trail, a 25-mile walking path — still not finished — that is built on a former rail bed connecting Ashland, Holliston, Sherborn, Milford and Hopkinton. In the making for decades, Milford and Holliston are the first two communities to have their portions completed, comprising about 13 miles.
Once was a railroad  
The trail dates back to the 1800s, when the Boston and Worcester Railroad was built. The railroad was the main form of transportation connecting the two cities. Off the main line, there were various shorter spurs, according to local Holliston historian Joanne Hulbert.
OPENINGS ON BOARDS & COMMITTEES (UPDATED) – APPLY ONLINE
Updated 12/29/21: The following Town boards & committees will have one or more anticipated vacancies.  Please see the Town website at www.hopkintonma.gov for information about the duties of specific boards and committees.  Interested residents must apply via the online volunteer form at  Town of Hopkinton, MA: Boards. Never served on a Board or Committee before? Take a look at Hopkinton's Board/Committee Orientation Handbook to get a better idea of what to expect.
View list of all open positions
Hopkinton Police Department News updates and Resources
To access resources and news from the Hopkinton Police Department, please visit: https://hopkintonpdnews.com/
You may also receive regular news updates and email notifications by subscribing via email. (Scroll to the section – SUBSCRIBE VIA EMAIL in the home page)
---