State Primary Election Information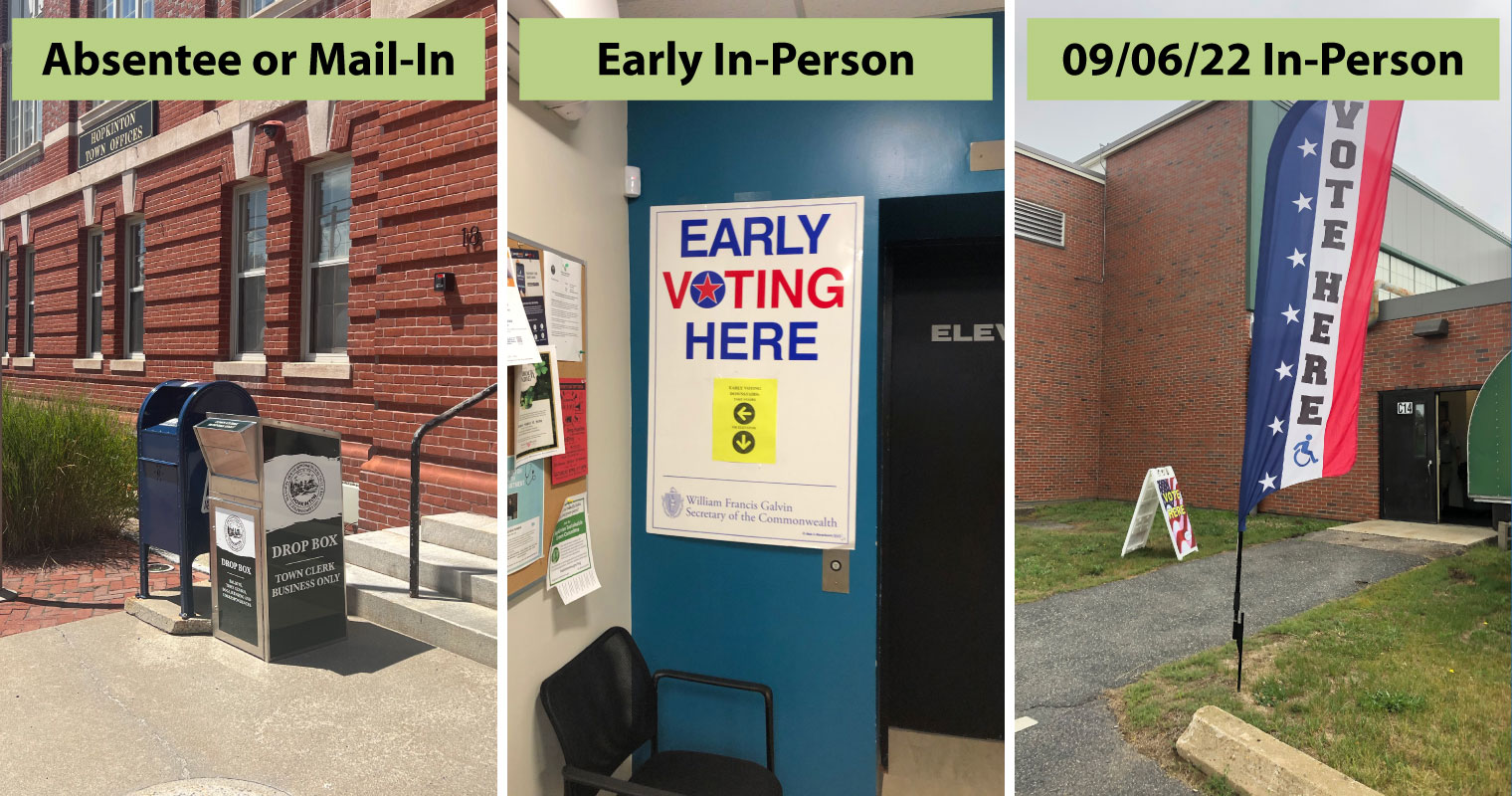 There is a state primary election coming up and there are many ways to vote this year:
Absentee or Early Mail-In Voting – Deadline to Apply 5pm, Monday, August 29, 2022 (recommend applying 2-3 weeks early). Print an application or ask the Town Clerk to mail you one. Complete and return it to the Town Clerk. You may mail it, drop it in the drop box at Town Hall, or email a scan or photo with the signature clearly visible. If you requested one, you can check the status online here. If returning it by mail, please allow plenty of time, one week or more. Alternatively you can drop it off in person at the secure drop box at Town Hall (18 Main St, Hopkinton MA 01748), see photo below.
Early In-Person – at Hopkinton Town Hall (18 Main St, Hopkinton MA 01748). The entrance from the parking lot behind Town Hall is handicap accessible.

Saturday, August 27 at 10:00am-4:00pm
Monday, August 29 at 8:00am-4:30pm
Tuesday, August 30 at 8:00am-7:00pm – Open Late
Wednesday, August 31 at 8:00am-4:30pm
Thursday, September 1 at 8:00am-4:30pm
Friday, September 2 at 8:00am-2:00pm

In-Person on Election Day – Tuesday, September 6 at 7:00 AM – 8:00 PM at Hopkinton Middle School (88 Hayden Rowe St, Hopkinton MA 01748).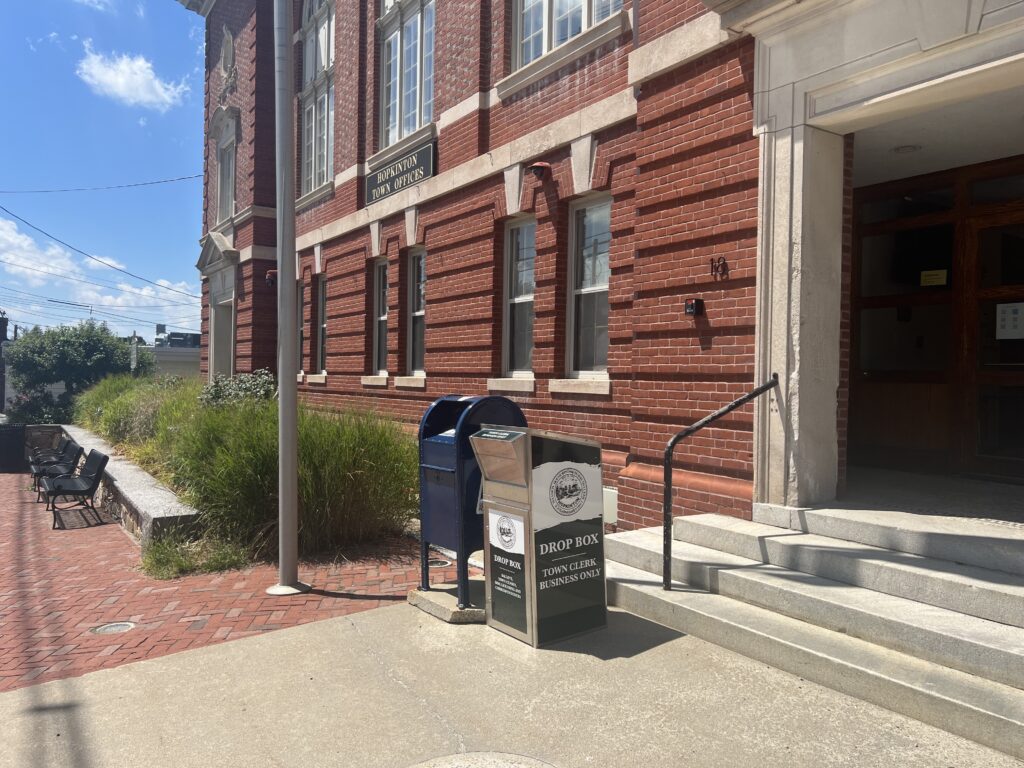 WHAT'S ON THE BALLOT
Specimen Ballots State Primary Election:
If you are Republican or Democrat you must vote in that party's primary. If you are Unenrolled/Unaffiliated/Independent or 3rd Party you may choose either of the ballots. Verify your party registration status here.
LEARN MORE ABOUT THE CANDIDATES
State Representative Race – 8th Middlesex District (to fill Carolyn Dykema's former seat):
Watch Meet the Candidates for the State Rep Race (Video)
State Primary Debates from WBUR in partnership with WCVB Channel 5 and The Boston Globe
---