Complexities leading up to 2020 Annual Town Meeting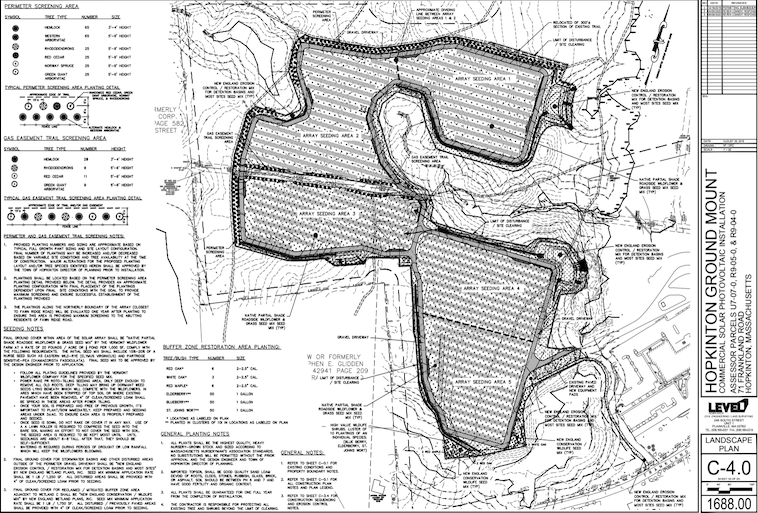 Seaboard Solar's project to develop 28 acres of land off 71 Frankland Rd, got approved by the planning board, after the company stated plans to put a conservation restriction in place for donating about 40 acres of undeveloped open space that includes trails and a small lake. However, the proposed overlay district does not cover this portion of land. So, if the zoning map were to be included in the town warrant to be voted on, it would invalidate the initial approval of Seaboard's project.
As of date, Seaboard Solar has not yet put the conservation restriction in place. Recently, when the company applied for DCR Forest cutting permit, it left town officials and residents surprised as they had no prior knowledge of this or contact with the company since mid-December.  Permitting from DCR takes the town out of the approval process. Under the previous agreement with the town, about 48 acres of land was to be handed over to Hopkinton Area Land Trust (HALT) for preservation.
---
References: 
July 28, 2020 – Planning Board approves Frankland Road solar special permit • Jan 18, 2020 – Seaboard Solar surprises town by applying for DCR forest-cutting permit
---