Potential Sites for Hopkinton Public Library, Primary Election Coming Up, New 1st Grade Teacher Added and More School News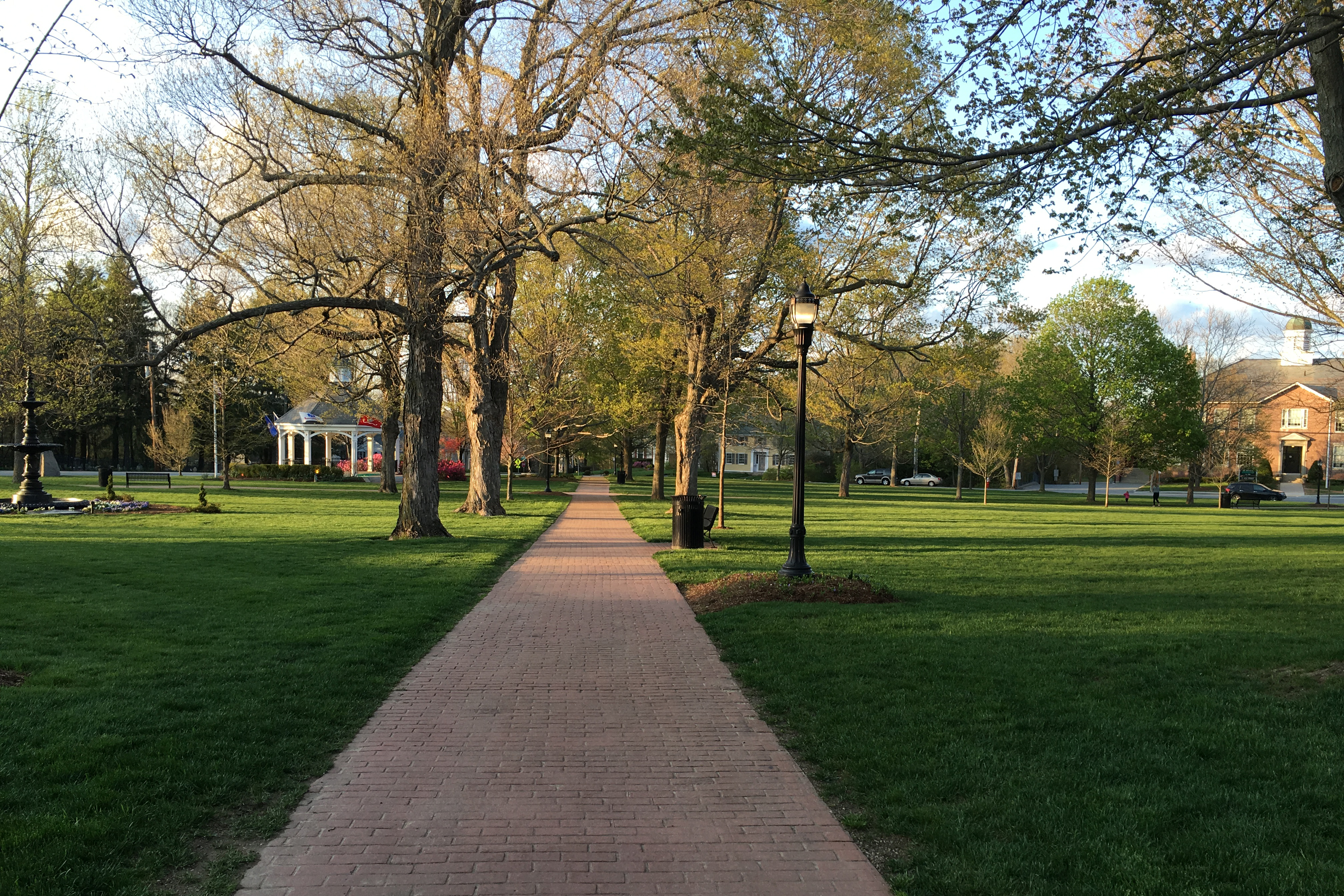 Permanent Building Committee Reviews Potential Sites for Hopkinton Public Library
Public Meeting Scheduled for September 9 at 7:00 p.m. at Fire Station
On Thursday, September 9, at 7 p.m., in the second-floor conference room at Hopkinton Fire Station, the Permanent Building Committee will review sites for the Hopkinton Public Library. As part of a Feasibility Study currently underway, Architect Stewart Roberts of Johnson Roberts and Associates will present an overview of possible site plans that include the location of a future library, vehicle access and parking.
A public comment session will follow Roberts' presentation. Residents are encouraged to attend to learn more about the building project, provide comments and ask questions.
The purpose of the Feasibility Study is to determine an appropriate site for a Library that meets the current and future needs of residents in Hopkinton. The Hopkinton Library Building Program, completed in 2008, determined that Hopkinton Public Library should have larger areas for book, audio-visual and media collections as well as new technology, reading and quiet study areas, a young adult area, expanded children's room and children's program room, a large meeting room for Library programs and events, and be fully handicapped accessible. A site of at least 2 acres is needed to fit the proposed 26,000 square foot building, along with needed parking.
According to the Hopkinton Library Building Program, many public areas of the current Library are undersized by at least two hundred percent (200%). The last renovation/expansion of Hopkinton's Library was in the 1960's. Visit http://www.hopkintonlibrary.org/ for more detailed information.
---
State Primary Election
Tuesday, September 14
The polls are open from 7:00 a.m. to 8:00 p.m. All precincts vote at the Middle School Gym, 88 Hayden Rowe Street (enter by Grove Street). Applications for Absentee Ballots may be obtained by contacting the Town Clerk.
http://www.hopkinton.org/clerk/elections.htm
Offices up for election are:
GOVERNOR
LT. GOVERNOR
ATTORNEY GENERAL
SECRETARY OF STATE
STATE TREASURER
STATE AUDITOR
REPRESENTATIVE IN CONGRESS, THIRD CONGRESSIONAL DISTRICT
COUNCILLOR, SECOND COUNCILLAR DISTRICT
SENATOR IN GENERAL COURT, SECOND MIDDLESEX & NORFOLK DISTRICT
REPRESENTATIVE IN GENERAL COURT, EIGHTH MIDDLESEX REPRESENTATIVE DISTRICT
DISTRICT ATTORNEY, NORTHERN DISTRICT
SHERIFF, MIDDLESEX COUNTY
---
Notes from the August 16 School Committee Working Session:
New Fruit Street Elementary School
The schematic design stage for the proposed new elementary school at Fruit Street will begin right away. The Massachusetts School Building Authority (MSBA) will determine exact square footage Hopkinton should have. The Elementary School Building Committee will likely request a Special Town Meeting and Special Town Election as early as February or March 2011 to fund the building of the new school. By getting started early and not waiting for a May Town Meeting to vote on the new school, the town is expected to save a considerable amount in construction costs, which will make up for any additional costs associated with holding a Special Town Meeting and Election. Target open date for new school is September 2013. A project milestones document should be available shortly from the Elementary School Building Committee.
New First Grade Teacher Added
At the end of the summer, Center School received an unexpected influx of new students. Faced with the prospect of five first grade classrooms as large as 24 students, the School Committee voted to hire a new first grade teacher. The result will be first grade class sizes of 22 students maximum, and on the downside the Teachers' Lunch Room will now become a first grade classroom in addition Art and Music will now share the same room.
For several years in a row, the actual enrollments at Center School have exceeded the projected enrollments by a significant amount. For the last two years, this has resulted in last minute shifting of students and the hiring of new teacher in August. Principal Jennifer Parson and the School Committee discussed that they may not be able to offer as many sections of full day Kindergarten next year to leave some flex room for unexpected August enrollments.
2010-11 Projected Kindergarten Enrollment
Actual Kindergaren Enrollment as of 8/16/10
Number of Kindergarten Students Over Projection
196
232
36
2010-11 Projected
1st Grade Enrollment
Actual 1st Grade Enrollment as of 8/16/10
Number of 1st Grade Students Over Projection
220
229
9
Center School Playground
The Center School Playground has recently failed inspection and plans for renovations are underway, although unfortunately they were not able to be finished before the start of school. All the new equipment and the new fence will be able to be moved to the new school at Fruit Street when Center School is decommissioned as an elementary school. Part of the funding will come from the HPTA and the Center School gift account, some new equipment to accomodate IEP needs will be paid for out of circuit breaker funds and finally some of the money will come from the school budget.
---
News from the September 2 School Committee Meeting:

---