Weekly News Roundup – 12/29/2019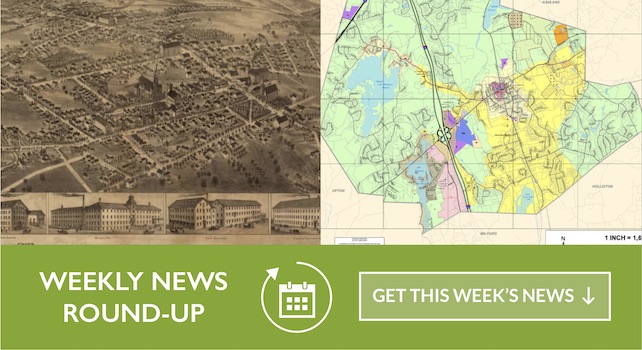 Growth Study Committee Second Public Workshop • Seeking applicants for Firefighter/Paramedic • Westborough Fisher Street Bridge Update • Ashland Post Office Still Closed • Town-by-Town Crime Rates
---
Growth Study Committee – Second Public Workshop
The public is invited to join the Growth Study Committee for their second public workshop on Thursday, January 9 at 1:00 PM at the Senior Center.
Seeking applicants for Firefighter/Paramedic
The Town of Hopkinton is accepting applications for the full-time position and further, to establish a list of potential candidates for FIREFIGHTER/PARAMEDIC.
Salary Depending on Qualifications and in accordance with the Collective Bargaining Agreement.
Regional News: Westborough's Fisher Street bridge to reopen to traffic next month
Town officials initially expected the bridge would open Christmas Eve, however, weather delays have delayed construction. The bridge was demolished and is being rebuilt.
Regional News: Postal Service still addressing mold issue at Ashland office
A little more than a month after shutting down the Ashland post office due to the presence of mold, the U.S. Postal Service is still working on cleaning up the property and is unsure when the 80-year-old facility will reopen.
Town-by-town crime rates in MetroWest
How many crimes occur in your city or town? And is the number going up? Each year, the FBI releases compiled crime data by community that's been voluntarily supplied by local police and other law enforcement agencies…
---