Giving and receiving help during the Covid-19 pandemic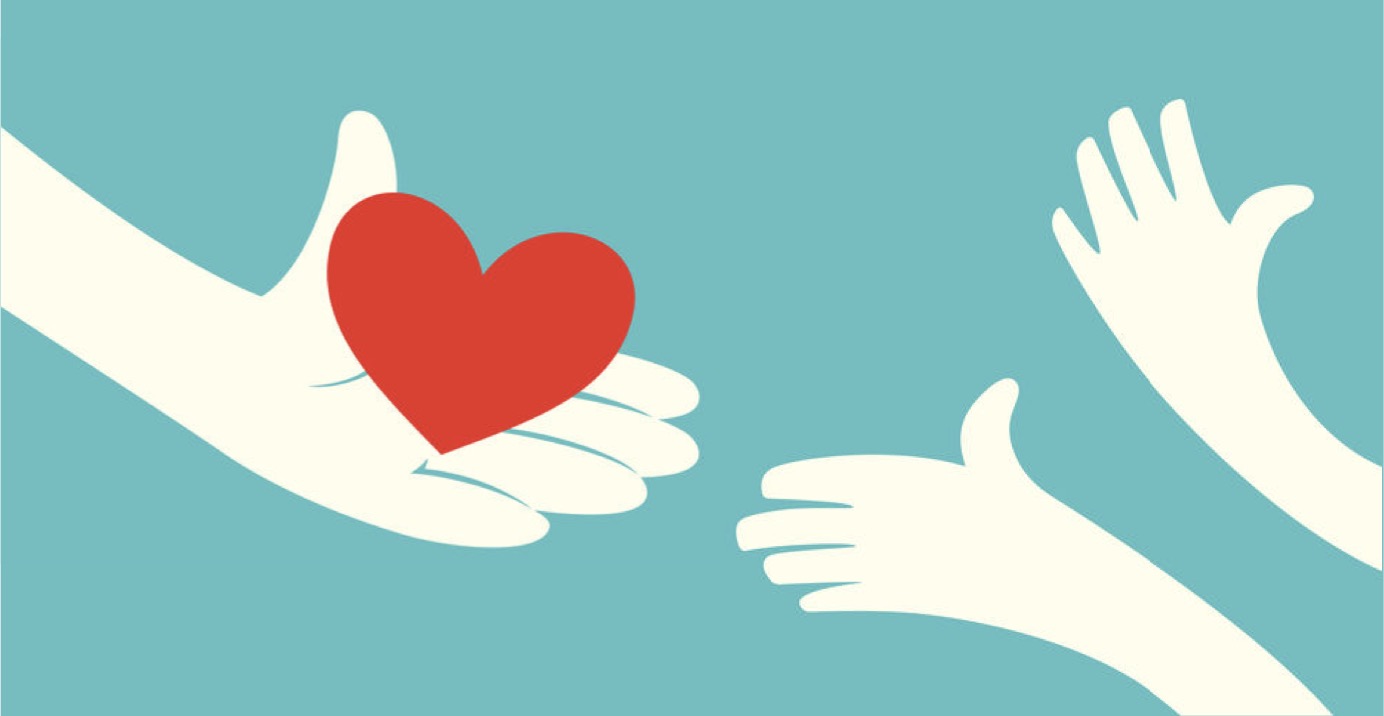 As families and residents of Hopkinton continue to be impacted health-wise, socially and economically due to the ongoing pandemic, some more so than others, a number of organizations are working to serve a variety of needs and provide resources to help the community. Individuals from the community are also lending a hand to those affected by this crisis. 
Dawn Alcott Miller, Director of Hopkinton Youth and Family Services (HYFS) stressed the  need for a community emergency needs fund/discretionary fund to help vulnerable residents and an organized network to act as a clearing house for all the ways in which people can receive help and give help. "Connecting residents to help and opportunities to provide help can be somewhat complex due to the work happening in many different silos," said Miller
Where is help most needed in Hopkinton and who is helping?
Youth and Family Services (HYFS)
Dawn Miller from Youth and Family Services (HYFS) spoke of numerous calls from Hopkinton residents seeking assistance with rent or utilities. "Residents are expressing concern that they do not know how they will pay their rent/mortgage now and in the future or provide for the basic needs of their families." 
HYFS has provided a resource sheet below with information relating to mental health, substance use recovery support, coping strategies and financial resources for unemployed individuals. 
Y&FS Basic Needs Resource Sheet for COVID19
Project Just Because (PJB)
PJB is Hopkinton's only food bank, gluten-free food pantry, and supplier of clothing, baby supplies, school and household items to anyone in need. PJB's biggest food drive 'Stamp Out Hunger ', run by the National Association of Letter Carriers, has been cancelled due to social distancing restrictions. Other annual events and fundraisers such as 'Tee up for Project Just Because' and 'Shamrock Shindig' have also been cancelled and the Boston Marathon fundraiser has been postponed. 
With the economic impact due to the pandemic, many individuals in Hopkinton have either been furloughed or lost their jobs as they worked in retail, contractual, or other service jobs. Hence PJB's food pantry needs have steadily grown in the recent weeks.  
Hopkinton residents who have limited access to food are able to access the PJB Hopkinton Food Pantry weekly at 109 South St in Hopkinton, Monday-Thursday from 9:30am-3:30pm. Visit projectjustbecause.org for more information.
St. John the Evangelist Parish
St. John's is reaching out to their parish community and making sure seniors who are homebound are coping and getting assistance with their day-to-day needs. They are also supporting the Golden Pond senior living community with care packages and notes of encouragement to Golden Pond's frontline workers. 
They have also been working in collaboration with the Knights of Columbus to shop and deliver groceries, prescriptions to families and individuals. If you're in need of running errands, picking up prescriptions or need assistance with tasks at home, please visit the Helping Hands program
Hometown Hospitality
Beth D'Alleva from Hometown Hospitality has coordinated with local businesses to provide Friday Night Meals that residents can purchase helping sustain these small businesses. Residents can buy a meal for 4, with dessert, beverages, plants and flowers and other small token gifts. Visit hometownhospitality.com for more information.
They have also coordinated with Youth and Family services in providing meals to residents. Residents have the option to donate an extra meal when they order one for themselves. These meals are then given to assist residents and seniors in town who would benefit from an extra meal during this COVID 19 epidemic. To date 66 meals have been delivered to 20 different families in Hopkinton. 
St. Vincent De Paul Society
Assists with financial resources to Hopkinton residents. Cheryl Callery, Kerri Joy and Shari Matza are raising funds to make care packages for Golden Pond healthcare workers and other local Nursing facilities. Hopkinton Highschool and residents have been making face shields. 
Police
The Hopkinton police department has donated gift cards that have been given to families with the help of Hopkinton Youth and Family Services.
Other local resources 
Source: May 7th Newsletter from Office of the State Rep. Carolyn Dykema 
How can you help? 
Individual Donors
Gift card donations have been incredibly helpful to HYFS during this time. Gift cards to local grocery stores, restaurants for take outs, e-gift cards to Target, Walmart, Amazon so that residents can get deliveries of what they need most. Residents can continue to donate these gift cards by leaving them in the drop slot at town hall clearly marked for Hopkinton Youth and Family Services (HYFS) or can leave them at the Police Station marked for HYFS. 
Project Just Because is in need of cash donations to meet the demands of their food pantry supplies. According to the information circulated from the Office of Rep. Carolyn Dykema, the most pressing need right now is cash donations to ensure that food dropoff and delivery do not inadvertently contribute to the spread of the virus.
Donate to PJB on their website:  https://projectjustbecause.org/.  Note: for safety reasons, PJB is not currently accepting personal items dropped off by individuals, however items can be ordered and shipped directly from their Amazon wishlists linked here.  
Tactical help areas
HYFS is suggesting they might be able to utilize a "Friends of" group, a separate 501c3 group of independent volunteers who form a group to support the department's work, similar to what other town departments have (library, senior center, etc). Other unmet needs such as car repairs and home repairs can chip away from the little funds families have to survive. The Hopkinton Community needs those with the capacity to establish an emergency fund to relieve families of such vulnerabilities. 
If you are interested to help out with any of these tactical needs, please contact Colleen Souza (csouza@hopkintonma.gov) or Dawn Alcott Miller (dalcott@hopkintonma.gov)
Other ways to help locally in our Metrowest area
Source: May 7th Newsletter from Office of the State Rep. Carolyn Dykema 
Holliston Youth and Family Services requests your support of the  Community Action Fund , which provides emergency assistance to those affected by COVID-19. Learn more or donate here.
The Westborough Rotary Club has launched a COVID-19 Community Relief Fund to provide assistance to those affected by COVID-19. Learn more or donate here.
The American Red Cross is asking for blood donations, the need for which is significant due to blood drive cancellations.The need is dire due to the cancellation of hundreds of blood drives. People can donate at the Worcester American Red Cross Donor Center, 381 Plantation St. Worcester or call 1-800-RED CROSS. Some local donor sites, including the Natick Senior Center, are available for appointments as well.
---