Weekly News Roundup – Town Election Edition – 06/28/2020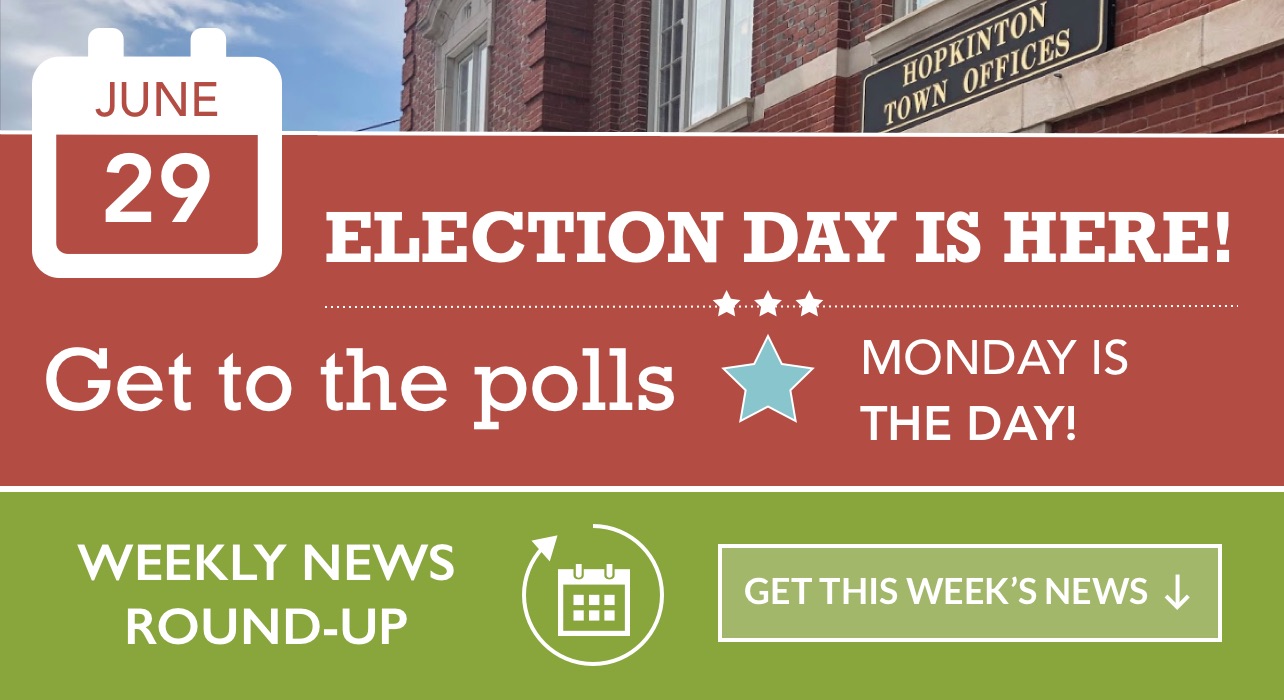 Town Election 2020 • Information About the Candidates in Contested Races • Covid-19 Updates & Precautions • Schools Notebook: Building addition projects underway • Hopkinton administrators address racist comments by students on social media • Commissioner of Education shares initial guidance to reopen schools in fall • Select Board Actions Taken – 06/22/2020 and 06/25/2020
---
Town Election 2020
June 29, 2020 – Polls are open 7:00 AM – 8:00 PM
Hopkinton Middle School Brown Gym, 88 Hayden Rowe St

REMEMBER:

If you have an absentee ballot it must be received by 8:00 PM on Monday, June 29. You can drop it in the secure drop-box outside of the entrance to town hall anytime before then.  At this point it is too late to mail it, use the drop-box instead.

If voting in person on Monday, June 29, the polls are open 7:00 AM – 8:00 PM at the Middle School. Wear a mask and stay 6 feet apart from other voters.
Information About the Candidates in Contested Races
Select Board, 3 Years, Vote for 1 – Contested Race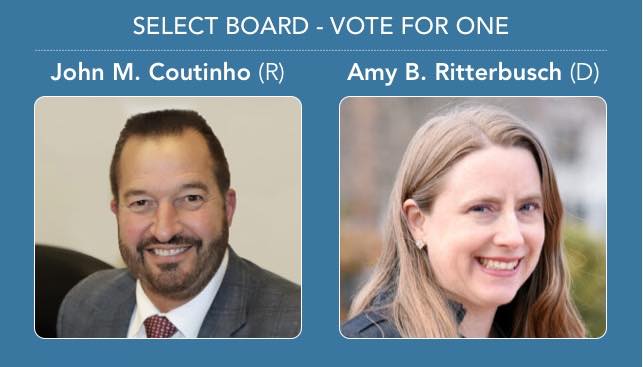 Learn more about the Select Board candidates
School Committee, 3 Years, Vote for 2 – Contested Race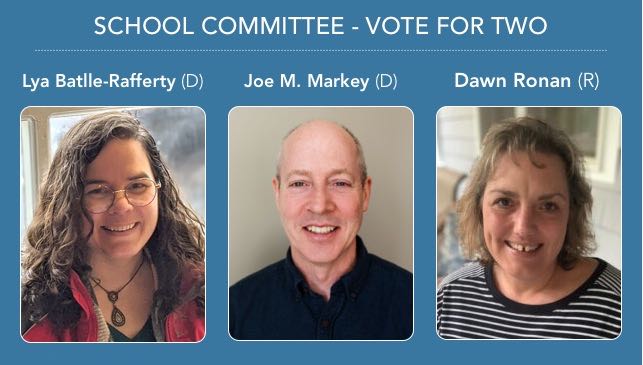 Learn more about the School Committee candidates
Majority of voters plan to cast ballots in person, poll finds
Nearly three-quarters of voters in a past poll said they supported the idea of conducting all voting by mail in the 2020 elections, but as expanded vote-by-mail becomes closer to reality in Massachusetts a new survey shows that just a quarter of voters expect they will utilize the option.
The Legislature is negotiating a final voting reform bill that would have all registered voters receive an application to request a vote-by-mail ballot for the statewide primary and general elections later this year.
The measure is intended to give people who want to participate in the election, but are concerned about the spread of the coronavirus, an additional option to cast their vote.
Covid-19 Updates & Precautions
This page provides information, maps and resources about the coronavirus response in our local area.
Visit Hopkinton, MA – Coronavirus Response Hub
As of 6/26/20, Hopkinton's Health Department is reporting 122 total confirmed COVID-19 cases; 2 of those cases are active, with 107 recoveries and 13 deaths. You can see historical tracking and updates on Hopkinton's Community Impact Dashboard
The most recent update from June 27th includes:
Department of Elementary and Secondary Education (DESE) Releases Initial Fall School Reopening Guidance
Annual Town Election on June 29, 2020 – REMINDER
Behavioral Health Crisis Care at MassSupport
The update from June 24th includes:
Massachusetts Department of Public Health COVID-19 weekly Public Health Report
Reopening Massachusetts – REMINDER
Community COVID-19 Testing
The Hopkinton Health Department has partnered with AFC Urgent Care in Marlborough to bring COVID-19 testing to the town of Hopkinton. Residents and any employee that works in the town of Hopkinton may be tested if they meet testing criteria.
Hopkinton administrators address racist comments by students on social media
The following email was sent to the schools community on Tuesday. It begins "Dear Hopkinton Families, Recently, the High School and Middle School Administrations received information from members of the school community alleging that a few students, ranging from HMS to HHS, made offensive and racist comments on social media. This allegation was deeply disturbing and was fully investigated. This student behavior proved wholly inconsistent with the high standards of behavior expected of our students and staff…"
Schools Notebook: Building addition projects underway
Construction crews began excavation work at Elmwood and Hopkins in mid-June. According to superintendent Carol Cavanaugh, installation of the classrooms should start in mid-July, with the projects expected to be completed by mid-August.
Commissioner of Education shares initial guidance to reopen schools in fall
Massachusetts Commissioner of Education Jeffrey Riley on Thursday delivered his much-anticipated report addressing the possibility of schools reopening in the fall.
While Riley noted there will be more updates and that schools should be prepared for the possibility of remote learning for at least some students — those with underlying medical conditions, and perhaps more depending on the trajectory of COVID-19 — he indicated that current medical research supports a safe in-person return to school with preventive measures in place.
Select Board Actions Taken – 06/25/2020 
2:10 PM FIRE CHIEF AND TOWN MANAGER PERFORMANCE EVALUATION & GOALS
The Select Board will conduct the FY 20 annual reviews and discuss the prospective FY 21 goals for the Town Manager and Fire Chief.
The Select Board approved an "Exceeds Expectations Regularly" rating for Stephen Slaman, Fire Chief, approved the performance evaluation form as discussed, and authorized the Chair to sign the final form. (5-0)
The Select Board approved an "Exceeds Expectations Regularly" rating for Norman Khumalo, Town Manager, approved the performance evaluation form as discussed, authorized the Chair to sign the final form, and set goals for FY 21. (5-0)
Meeting Materials:
Select Board Actions Taken – 06/22/2020 
1:10 PM PERFORMANCE EVALUATION PROCESS, TOWN MANAGER & FIRE CHIEF 
The Select Board will discuss the annual performance evaluation process for the Town Manager and Fire Chief. 
The Select Board will meet on June 25, 2020 at 2:00 PM to conduct the performance evaluations.
The Select Board considered two items that were unanticipated by the Chair at the time the agenda was posted:
Request from the Superintendent of Schools for a member of the Select Board to serve on the School Reentry Advisory Group.

Relative to the current hiring freeze: Request to hire a cook for the Senior Center so as to continue the preparation and delivery of meals to seniors 4 days a week; vacancy created upon the passing of Maureen Aylward.
The Select Board appointed Brendan Tedstone to serve as its representative on the School Reentry Advisory Group, pending the outcome of the annual town election on June 29, 2020. (3-0)
The Select Board allowed the Town to fill the Senior Center Cook position. (3-0)
Meeting Materials:
---