Weekly News Roundup – 08/09/2020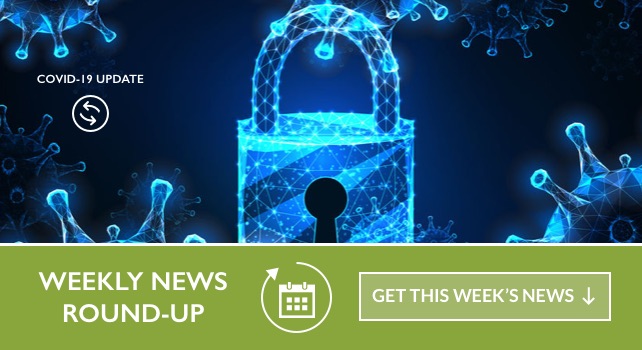 Covid-19 Updates & Precautions • Community Notice: Voting Regulations for State Primary Election 8-7-2020 • Main Street Corridor Project Bid Opening Date Extended • Senate President Spilka, State and Local Leaders Announce COVID-19 testing in South Framingham • 4th Congressional District: 2020 Candidate Forum – August 5 • Select Board roundup: Town Meeting likely to be condensed; COVID-19 cases trend younger • Hopkinton Campus Trail Connector Project Gets $111K Grant • Planning Board Actions Taken 07/27/2020
---
Covid-19 Updates & Precautions
This page provides information, maps and resources about the coronavirus response in our local area.
Visit Hopkinton, MA – Coronavirus Response Hub
As of 8/7/20, Hopkinton's Health Department is reporting 135 total confirmed COVID-19 cases; 3 of those cases are active, with 120 recoveries and 12 deaths. You can see historical tracking and updates on Hopkinton's Community Impact Dashboard
The most recent update from Aug 7th includes:
Aug 7th Update
Town Hall Reopening Plan
Guidance for Travelers arriving in the Commonwealth of Massachusetts – Reminder
The update from Aug 5th includes:
Massachusetts Department of Public Health COVID-19 weekly Public Health Report
COVID Safe Practices Concern Form
Hopkinton Public Schools
Guidance for Travelers arriving in the Commonwealth of Massachusetts
RELATED NEWS: 
Earlier Tuesday, Baker told reporters that "one of the things we are working on developing is an ability to do some rapid mobile testing for schools once schools open." The governor did not elaborate on his intentions.
The test site is part of the state's "Stop the Spread" initiative, which provides free COVID-19 testing in targeted communities throughout the commonwealth. The Framingham drive-thru site will be at Keefe Technical High School, 750 Winter St.
Rhode Island on Tuesday was added to travel advisory lists for Massachusetts, New York, New Jersey and Connecticut.
School district's across of Massachusetts are deciding whether to bring students back into the classroom at the beginning of the 2020-2021 school year.
Community Notice: Voting Regulations for State Primary Election 8-7-2020
The new election law passed by the General Court and Signed by the Governor has significantly expanded early voting, by-mail and in-person. Due to occupancy issues at Town Hall, the Board of Registrars voted on 08/04/2020 to move early voting in person for the Primary to the Hopkinton Senior Center at 28 Mayhew Street. Voters will not use the main entrance and will enter through the library door and will exit through the side door once they have voted. Mask wearing as well as social distancing will be required.
Main Street Corridor Project Bid Opening Date Extended
Based on input from Construction Industries of Massachusetts, Inc., MassDOT has moved the bid opening date for the Main Street Corridor Project to August 25, 2020.
Due to the project's size and scope contractors have asked for additional time to fully review and prepare a responsive bid.
More Openings on Boards and Committees – Apply Online 
Although many positions have been filled this summer, the following town boards & committees still have one or more vacancies. Please see the Town website at hopkintonma.gov for information about the duties of specific boards and committees. Interested residents must apply via the online volunteer form at hopkintonma.gov/hug.
Please note that all current board and committee members interested in reappointment MUST apply online via the link above. Appointments would be made at an upcoming meeting of the relevant appointing authority.
Senate President Spilka, State and Local Leaders Announce COVID-19 testing in South Framingham
On Monday, August 3, 2020, Senate President Karen E. Spilka (D-Ashland) joined state and local leaders to announce the creation of a free COVID-19 testing site in South Framingham, an area that has experienced rising coronavirus case rates in recent weeks. The site, part of the state-wide Stop the Spread network, is designed to expand testing coverage to communities of color and immigrant populations who are currently at high risk of infection.
4th Congressional District: 2020 Candidate Forum
Meet the candidates running in the Democratic and Republican Primaries for the US House of Representatives, District 4 (currently held by Joe Kennedy). The Primary Election is September 1.
All eleven candidates, nine Democrats and two Republicans, have accepted invitations from the League of Women Voters to participate. The forum is co-hosted by the Leagues of Brookline, Needham, Newton, Sharon-Stoughton, and Wellesley.
View Event via LiveStreaming Channels
Select Board roundup: Town Meeting likely to be condensed; COVID-19 cases trend younger
In his report to the board, Health Department director Shaun McAuliffe indicated more younger individuals are testing positive for COVID-19, leading to concerns that people are not being vigilant enough.
He said there have been 135 total cases in town, with three currently active. Two of the three new cases are people who recently returned from trips outside the state.
"Over the last month our confirmed and probable cases are trending younger," he said. "We have observed positive cases returning from travel down South and out West. We took a look this morning at our probable cases. The average age of a probable case — those getting antibody tests or antigen tests — are 34. Forty-six percent of those are below the age of 29.
Read the Select Board Actions Taken for 8/4/20
Hopkinton Campus Trail Connector Project Gets $111K Grant
Hopkinton's Upper Charles Trail Committee was awarded $111,564 for work on the Campus Trail Connector Project. The project is one of 55 in the state to receive a MassTrails Grant this year.
Grant funding was announced on Friday by the Department of Conservation and Recreation.
Tropical Storm Isaias visits MetroWest
Numerous trees came down Tuesday afternoon and power outages reported as Tropical Storm Isaias made a local appearance in MetroWest.
Planning Board Actions Taken 07/27/2020
AGENDA ITEMS & ACTIONS TAKEN (UNOFFICIAL):
2.0 0, 71 Frankland Road – Solar Special Permit and Stormwater Management Permit – Seaboard Solar – PB-SPPT-2020-01 and PB-SMP-2020-01 – Special Permit approved with conditions (6 – 0 – 0).
MATERIALS FOR THIS MEETING:
---