Weekly News Roundup – 12/06/2020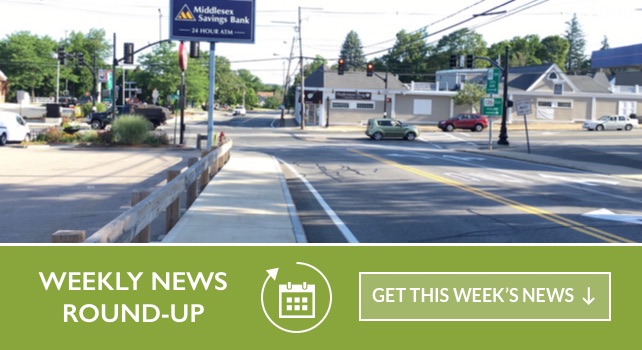 Covid-19 Updates & Precautions • Health director reports jump to 47 active COVID cases: 'We're seeing significant increases every day' • Town health director on COVID spike: 'My gut is telling me that the numbers are going to blow up' this week • Contractor Selected for Hopkinton's Main Street Corridor Project • Library conducts survey to help with long-range plan • Select Board wants to hear from police about MAPC pledge to address systemic racism • Superintendent: School Committee may soon form group to consider eventual full in-person return to school • Storm leads to road closures, power outages • Water Department update: Higher bills, chlorine smell not unusual • ZAC continues efforts to limit commercial solar in residential areas
---
Covid-19 Updates & Precautions
This page provides information, maps and resources about the coronavirus response in our local area.
Visit Hopkinton, MA – Coronavirus Response Hub
As of 12/01/20, Hopkinton's Health Department is reporting 273 total confirmed COVID-19 cases; 42 of those cases are active, with 218 recoveries and 13 deaths. You can see historical tracking and updates on Hopkinton's Community Impact Dashboard
The most recent update from Dec 1st includes:
Massachusetts Department of Public Health COVID-19 weekly Public Health Report
Governor Baker Announces Targeted Measures To Curb Rising COVID-19 Cases
RELATED NEWS: 
Hopkinton health director Shaun McAuliffe, during his COVID-19 update at Tuesday night's Select Board meeting, said the town is up to 47 active cases, as the number continues to rise dramatically.
"I don't think it's any surprise that we've seen an incredible surge over the last two months," he said. "We're seeing significant increases every day. … We've seen 23 new cases since last Wednesday."
On Sunday afternoon the town's COVID-19 dashboard indicated 26 active cases in Hopkinton, but that number is likely to rise significantly this week, health director Shaun McAuliffe said.
First off, there are 14 cases at Golden Pond Assisted Living that have yet to be entered, McAuliffe said. And with many in town traveling for the Thanksgiving holiday, a spike is expected.
Contractor Selected for Hopkinton's Main Street Corridor Project
In the last formal award of contract step, MassDOT has provided a Notice to Proceed to A.F. Amorello & Sons, Inc., of Worcester, Massachusetts, for Hopkinton's Main Street Corridor Project.
A.F. Amorello & Sons, Inc.'s low bid was verified by VHB, the town's engineering consultant, and MassDOT, with no changes required. The contractor provided all necessary insurance and bonds and the MassDOT Contracts Division completed a review of all contract documents. In addition, MassDOT has also assigned a resident engineer and area supervisor to the project.
Library conducts survey to help with long-range plan
The Hopkinton Public Library is creating a new long-range plan, which is designed to reflect the Hopkinton community's priorities and needs. To that end, the library is conducting a short survey about current and future library offerings.
Take the Survey – Open until Dec 13th
Select Board wants to hear from police about MAPC pledge to address systemic racism
During the continuation of its debate about whether or not to adopt the Metropolitan Area Planning Council (MAPC) pledge to address systemic racism, the Select Board on Tuesday agreed that members of the town's public safety departments — most notably the Police Department — should first be invited to share their views.
RELATED MEETING:
The Select Board will meet on December 8, 2020 at 6:00 PM to continue discussion on systemic racism, social justice and equity. This continues a discussion which began with a Call to Action submitted to the Board in July, 2020 and discussions at Select Board meetings on July 21, 2020, October 20, 2020 and December 1, 2020 at which the Board has considered the issues raised and possible ways that the Town may communicate its values and principles. Members of the public may also attend the virtual meeting and offer comments.
View Details for the public meeting

Superintendent: School Committee may soon form group to consider eventual full in-person return to school
School Committee members may form a group to consider returning students to school full-time, superintendent Carol Cavanaugh said Wednesday during an appearance on HCAM's Hopkinton Hangout Hour.
That group, which is scheduled to be discussed at the Dec. 17 School Committee meeting, would look at issues involved in a full return, Cavanaugh said.
Storm leads to road closures, power outages
A storm that brought heavy wind and rain Monday afternoon and early evening caused some problems in town. The Police Department cautioned that there have been multiple road closures, detours and power outages and encouraged residents to stay off the roads while work is being done to reopen them.
Water Department update: Higher bills, chlorine smell not unusual
The town's Water and Sewer Department is in its first full six-month billing cycle since the pandemic started and has been receiving more calls for high water bills. With most people being at home much more than normal, residential use has increased. Dishwashers, bathrooms and laundry are the major indoor uses. In particular, with the increased use of toilets, leaks in the flapper valve are more likely to occur. Coupled with the increased use in the home, the prolonged drought also has caused a large increase in outdoor usage. These two factors are the main reason for the rise in customer use. Check hopkintonma.gov for water conservation tips and the department's billing policy.
ZAC continues efforts to limit commercial solar in residential areas
At its meeting Monday night, the Zoning Advisory Committee continued its discussion on solar zoning and how it could formulate wording to limit developments in residential areas.
The discussion centered around language and specific requirements the committee might suggest be adopted as part of a commercial ground-mounted solar bylaw.
---