Weekly News Roundup – 11/22/2020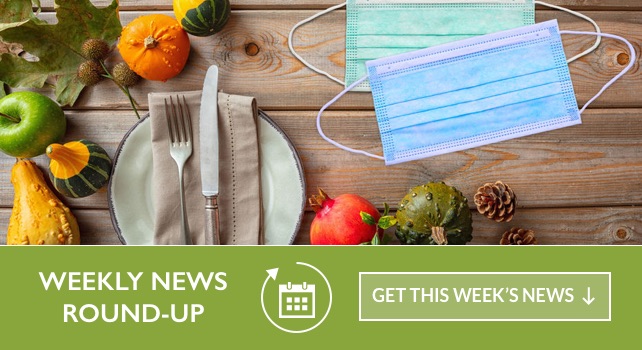 Covid-19 Updates & Precautions • Hopkinton COVID-19 update for Nov. 19: Town has 16 active cases, highest total since May • Hopkinton schools will go to entirely remote learning for 1 week right after Thanksgiving • Hopkinton schools to retain hybrid model despite pressure to return to full in-person learning • Office Hours with State Rep. and the Chief Monday – November 23rd • District considers later start times for all schools in future • Hopkinton schools ranked No. 1 in state by Niche • Proposed Lincoln Street-area development focuses on original plan after zoning determination
---
Covid-19 Updates & Precautions
This page provides information, maps and resources about the coronavirus response in our local area.
Visit Hopkinton, MA – Coronavirus Response Hub
As of 11/12/20, Hopkinton's Health Department is reporting 210 total confirmed COVID-19 cases; 16 of those cases are active, with 181 recoveries and 13 deaths. You can see historical tracking and updates on Hopkinton's Community Impact Dashboard
The most recent update from Nov 19th includes:
Massachusetts Department of Public Health COVID-19 weekly Public Health Report
Town Hall & Municipal Offices will be Closed on Thur 11/26 & Fri 11/27
Library Hours During Thanksgiving Week
Massachusetts Announces Higher Education Holiday Travel Guidance
Thanksgiving Guidance
RELATED NEWS: 
As Massachusetts residents plan for the Thanksgiving holiday, we offer the following considerations to help keep our friends, families and communities safe during COVID-19. If you host a holiday celebration, keep it small. If you are considering travel, be aware of Massachusetts ​travel orders​. If you participate in a celebration, follow public health guidance. ​Click here for more information​.
Hopkinton schools will go to a fully remote learning model for the week after Thanksgiving, superintendent Carol Cavanaugh told School Committee members Thursday night. The move is designed to reduce the chances of possible increased COVID-19 cases due to traveling and socializing over the holiday break.
Office Hours with State Rep. and the Chief Monday – November 23rd
Meet with Hopkinton Police Chief Bennett and State Representative Carolyn Dykema at virtual office hours this Monday evening from 5-6pm. Public safety is a concern to everyone in the community and Chief Bennett and we welcome residents' thoughts and concerns in this one-on-one setting.
District considers later start times for all schools in future
Elementary and secondary schools could start at a later hour in the future to allow students to get more sleep, School Committee members said Thursday at their meeting.
One possibility could be starting the high school and middle school at 8 a.m. and elementary schools at 9 a.m.
Hopkinton schools ranked No. 1 in state by Niche
Hopkinton was ranked as the No. 1 school district in Massachusetts for 2021 by Niche, a website that rates schools, companies and neighborhoods nationwide. The district received an A-plus overall grade, earning A-pluses in academics, teachers, college prep and health/safety. Hopkinton received a straight A in clubs/activities and a C-plus in diversity.
Hopkinton also ranked No. 1 in the state for having the best teachers and being the best place to teach. It ranked 14th among the safest school districts (earning another A-plus grade).
The focus of the proposed eight-home development off Cedar Street returned to its original plan during Monday's Planning Board meeting. Under the plan, one four-lot development would be constructed on a new cul-de-sac that would be built off Cedar Street Extension. The other development would be on a cul-de-sac added to the end of Lincoln Street.
---