Weekly News Roundup – 02/21/2021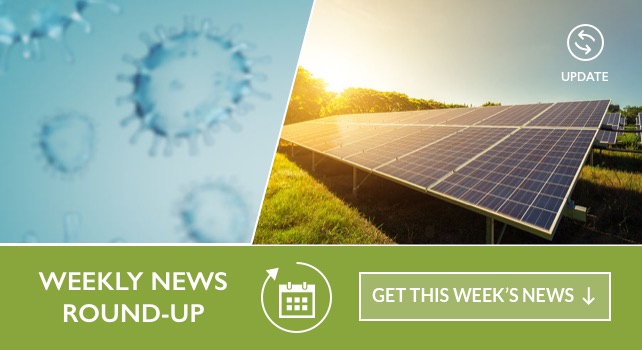 Covid-19 Vaccine, Updates & Precautions • Statement from the Commonwealth of Massachusetts Covid-19 Command Center • How to book a COVID vaccine appointment: Despite Massachusetts' vaccination website mishap, there are several ways to sign up • Hopkinton Public Schools Reopening Planning Updates • Public Notice: Sign up for Main St Corridor Project Updates • Crews fix water main break on Eastview Road • ZAC continues tree-cutting bylaw discussion, considers restricting site area alteration
---
Covid-19 Updates & Precautions
This page provides information, maps and resources about the coronavirus response in our local area.
Visit Hopkinton, MA – Coronavirus Response Hub
As of 02/17/21, Hopkinton's Health Department is reporting 715 total confirmed COVID-19 cases; 19 of those cases are active, with 679 recoveries and 17 deaths. You can see historical tracking and updates on Hopkinton's Community Impact Dashboard
The most recent update from Feb 19th includes:
Future Vaccine Distribution
Hopkinton Public Schools
Library Walk-In Hours Expand 2/22
RELATED NEWS:
Hopkinton Public Schools Reopening Planning Updates
Tuesday, February 23: Reopening Advisory Group meeting
Thursday, February 25: School Committee meeting and first presentation of findings and recommendations from the Reopening Advisory Group. The meeting begins at 7:00 PM and will be televised live on HCAM: https://youtu.be/LXIPlWITAOQ
Thursday, March 4: School Committee meeting and public forum on findings and recommendations for reopening. The meeting begins at 7:00 PM and will be televised live on HCAM.
Public Notice: Sign up for Main St Corridor Project Updates
HOPKINTON, MA (February 19, 2021) – The Town of Hopkinton is pleased to announce the launch of a new project website for the Main Street Corridor Project designed to provide construction project updates on a regular basis. In addition, the website also includes an email signup form to receive project updates right in your inbox.
Crews fix water main break on Eastview Road
According to Water and Sewer manager Eric Carty, crews finished repairing a water main break on Eastview Road just before noon on Thursday.
"The main was fixed and returned to service in under two hours," Carty wrote via email. "Crews will be grabbing lunch and then preparing for a long-duration snow event."
View Article
ZAC continues tree-cutting bylaw discussion, considers restricting site area alteration
Looking to strengthen the bylaw, members suggested changing the percentage of the site area in residential and agricultural zones that can be cleared of trees and have the topography altered to a maximum of 20 percent, down from 40 percent. Business and industrial zones were left at 70 percent.
---