Weekly News Roundup – 08/22/2021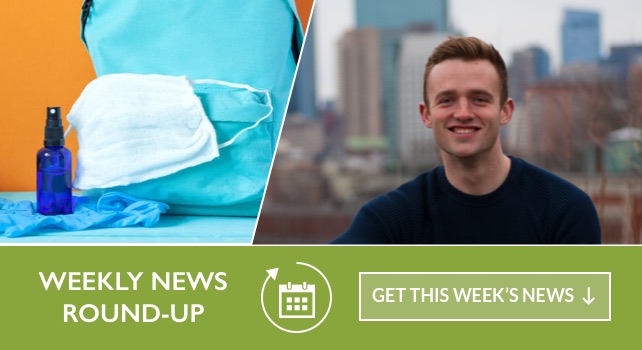 Main Street Corridor Project – Weekly Update • Covid-19 Update and precautions • Independent Thoughts: Library highlights part of Hopkinton's Black history • School Committee votes unanimously to start school year with universal mask policy • Board of Health recommends masks in Hopkinton schools • Nasrullah's ascension sign of town's diversity • Retiring Fire Chief Slaman born for job: 'Something in my DNA' • Hopkinton is latest community to use CPA funds for COVID-19 housing help • Support Civic Engagement: Please Donate to our Marathon Runner – Reilly McGreen • Trash & Recycling Calendar • Sign Up for Town Emails
---
Main  Street Corridor Project – Weekly Update
What to Expect for the Week of August 23, 2021
Continuation of the Drainage Installation along Main Street (from Claflin Ave to 89-91 Main Street)
Continue installation of Mast Arm Foundation for Traffic Signals along the corridor
MassDOT Survey Crews to continue to locate limits of easements within the corridor
Delivery of Drainage Materials
https://hopkintonmainstreet.com/
RELATED: Live Construction Video Feeds are available for the Main Street Corridor Project, check where crews are working and traffic / weather conditions before you leave your home or office.
Covid-19 Update and precautions
As of 8/17/21, Hopkinton's Health Department is reporting 1,123 total confirmed COVID-19 cases; 20 of those cases are active, with 1,086 recoveries and 17 deaths.  You can see historical tracking and updates on Hopkinton's Community Impact Dashboard. 
Independent Thoughts: Library highlights part of Hopkinton's Black history
Librarian Linda Connelly recently put together an interesting and timely display on the Hopkinton Public Library's main floor. Part of the display focuses on a black sock doll that was donated to the Hopkinton Historical Society about 50 years ago from a family living on North Mill Street.
According to Connelly's research, the doll appears to be an "Elmira Doll," created between 1890 and 1910 by a group of women in Elmira, New York, who made dolls from socks and material scraps as a way to assist and comfort people in need.
School Committee votes unanimously to start school year with universal mask policy
The School Committee voted 5-0 at its meeting Thursday night to open the school year with the requirement that all students and staff wear masks.
The policy will be reviewed on a monthly basis as new information on COVID-19 comes available.
RELATED: 
Masks should be worn in the Hopkinton Public Schools when students return to class as part of "a layered approach" to prevent the spread of COVID-19, the Board of Health recommended to the School Committee in a joint meeting Wednesday night.
Nasrullah's ascension sign of town's diversity
When Irfan Nasrullah was elected chair of the Select Board on June 1 — believed to be the first non-white resident to hold the top governmental volunteer position in town — it was not only a statement by Hopkinton but, in a way, a message to the nation.
The Pakistani-American's ascension is a sign that anti-immigrant views don't have a lot of support here, in a town that is becoming more and more diverse.
Retiring Fire Chief Slaman born for job: 'Something in my DNA'
In his five years as chief and 30-plus years with the Hopkinton Fire Department, Slaman increased the size of the department to meet the growing population in town, fostered good relations with people and groups in the community, and helped lead the town through the COVID-19 pandemic.
Hopkinton is latest community to use CPA funds for COVID-19 housing help
Certain Hopkinton residents struggling to pay their housing costs because of COVID-19 will now be able to apply for assistance from the town, thanks to a vote in May to set up an emergency relief program.
Those eligible for mortgage assistance live in homes subject to an affordable housing restriction, and rental assistance is available for households living in units eligible for inclusion on the state's Subsidized Housing Inventory.
Support Civic Engagement: Please Donate to our Marathon Runner – Reilly McGreen
"I love running, especially for a good cause. In 2019, I ran the Boston Marathon to raise money for the Hopkinton Parent Teacher Association. This year, I'm excited to be running the marathon for another amazing Hopkinton organization, eHop, which works to increase government transparency and foster civic engagement."
-Reilly McGreen
Trash & Recycling Schedule 2021-23
The 2021-2023 trash/recycling informational pamphlet and schedule from EL Harvey is available on the town website and it has also been mailed to Hopkinton residents.
View the PDF Trash & Recycling Schedule PDF
Subscribe to receive email notices like this directly from the Town
---