Weekly News Update – 12/01/2021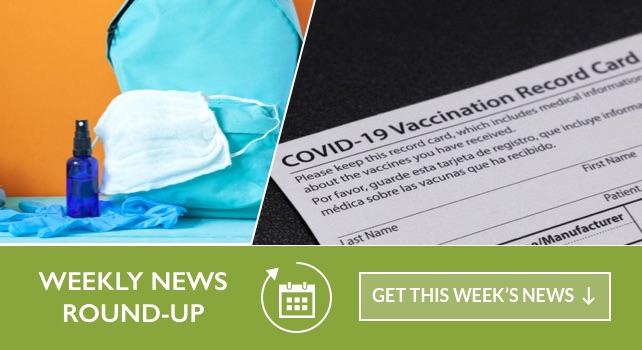 Main Street Corridor Project – Weekly Update • Covid-19 Updates and Precautions • Hopkinton Health Vaccine Clinic Schedule • With many children able to get COVID vaccine, these Massachusetts communities have the most 5-11-year-olds already vaccinated; Search for your community • Upper Charles Trail Committee Meeting Live on HCAM December 8th • Navigating the holiday season • Friends of Whitehall volunteers spread wood chips to help sugar maple
---
Main  Street Corridor Project – Weekly Update
What to Expect for the Week of November 29, 2021
Installation of Ductbanks

Start at EMH "AA" to EMH "A" (between Summer Street and Claflin Commons)

Start Traffic Signal conduits at intersection of Main Street and Wood Street
MassDOT Survey Crews to continue to locate limits of easements within the corridor
Delivery of Electric materials
https://hopkintonmainstreet.com/
RELATED: Live Construction Video Feeds are available for the Main Street Corridor Project, check where crews are working and traffic / weather conditions before you leave your home or office.
Covid-19 Updates and Precautions
As of 11/22/21, Hopkinton's Health Department is reporting 1,398 total confirmed COVID-19 cases; 54 of those cases are active, with 1,327 recoveries and 17 deaths. (these metrics are cumulative since the beginning of the Covid-19 pandemic).
Updates include:
Thanksgiving gatherings & travel
Hopkinton Health Department (Status Update)
CDC Recommends Pediatric COVID-19 Vaccine for Children 5 to 11 Years
Johnson & Johnson, Moderna, & Pfizer COVID-19 vaccines & boosters available now
Hopkinton Health Department (Vaccination Update) –
Hopkinton Public Schools
RELATED:
Hopkinton Health Vaccine Clinic Schedule
Hopkinton hosts Moderna booster vaccination clinics on Mondays thru 12/20/21 – see schedule and sign up links for details.
No community has inoculated young kids better than Arlington, where 77% of 5- to 11-year-olds have already received one dose. Both Southborough and Hopkinton also have given more than two-thirds of their 5- 11-year-olds the first shot. In total, 14 communities have vaccinated half of kids in that age range.
Upper Charles Trail Committee Meeting Live on HCAM December 8th
The Hopkinton Upper Charles Trail Committee will hold a Public Meeting to update and inform Hopkinton residents on the current status of the overall trail project, which is an 8-mile trail through Hopkinton extending from Milford to Ashland. The forum will be held on December 8, 2021 at 7 PM at the Hopkinton Senior Center and will also be televised on HCAM (Comcast 8 / Verizon 30 / YouTube).
Upper Charles Trail Committee Progress Report 2021 Announcement
The Hopkinton Trails Club has posted an alternative to the Upper Charles Trail Committee's proposed route which is available on the Trails Club's website.
HTC Alternative Map Proposal (PDF)
Navigating the holiday season
Navigating the holiday season this year may reveal that you or your loved ones are experiencing challenges with mental health. We at Hopkinton Youth & Family Services note that many of us are carrying difficult feelings or experiences at this time of year, alongside all the happiness that is hoped for or seemingly experienced all around us.
If feelings like this have been persistent and/or you want to learn more about how you or a loved one is doing, FREE and CONFIDENTIAL online Behavioral Health Screenings are available in both English and Spanish. To take a screen and receive resource recommendations,  and for more information, view details below. 
Friends of Whitehall volunteers spread wood chips to help sugar maple
The Hopkinton Open Space Preservation Commission reports that volunteers from the Friends of Whitehall, including Margaret Mighton, Mary McManus, Paula Gedraitis, Tom Haldoupis, Nancy Weckback, Jim Weckback and Ken Loderick, spread wood chips in the parking area at the Whitehall Conservation area this month.
---