Weekly News Update – 04/30/23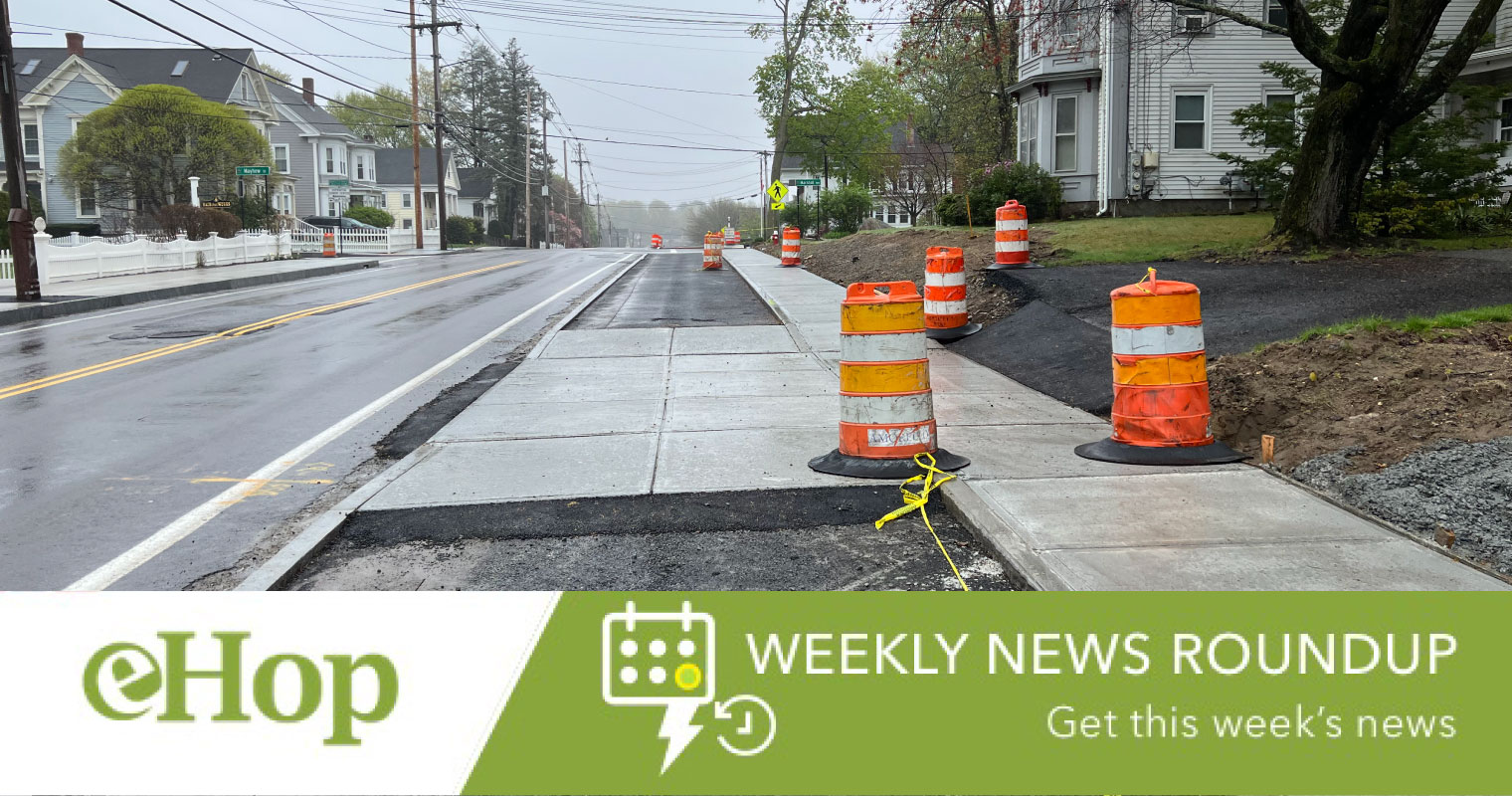 Upper Charles Trail Committee • Conservation Commission • School Committee • Select Board / Eversource Hopkinton LNG • Planning Board • Main Street Corridor Update • Town Election Update
---
Upper Charles Trails Committee
At Thursday's Upper Charles Trails Committee meeting, Assistant Town Manager Elaine Lazarus presented a report from town counsel regarding questions about the legality of two citizens' petitions authored by resident Peter LaGoy that will be voted on at Annual Town Meeting, which begins Monday…
Read: "Town counsel: Town Meeting cannot require UCTC to be disbanded via article on this year's warrant"
---
Conservation Commission
The Conservation Commission at its meeting Tuesday night addressed concerns about the tree clearing off of Kimball Road in the Springwood neighborhood, noting that the town is powerless to stop it because of the issuance of a state permit by the Department of Conservation and Recreation…
Read: "Conservation Commission expresses frustration with Springwood tree clearing"
Read: "Town of Hopkinton Provides Update on Kimball Road Tree-Cutting Work"
---
School Committee
On Thursday, the Hopkinton School Committee heard the results of the Metrowest Adolescent Health Survey, which asked students their feelings about support, consecutiveness and social media use…
Read: "School Committee reviews health survey results, SEPAC policy"
The Weston School Committee on Friday voted unanimously to appoint Karen Zaleski as its interim superintendent for a year, beginning July 1, pending successful contract negotiations….
During Thursday's Hopkinton School Committee meeting, Cavanaugh announced that Hopkins School Principal Vanessa Bilello was moving on to become principal at K-8 Lawrence School in Brookline, effective July 1…
Read: "Hopkinton schools lose pair of administrators as Zaleski, Bilello accept positions in other towns"
---
Select Board / Eversource Hopkinton LNG
During Tuesday night's Select Board meeting, representatives from the town's emergency services and Eversource discussed plans for an emergency response test for the liquefied natural gas (LNG) facility on Wilson Street. The test is scheduled for Thursday, May 4, starting at 8 a.m. and expected to finish around 1 p.m…
Read: "Select Board roundup: Emergency response test at Eversource LNG plant May 4; PFAS plan in works"
Read the Neighborhood Handout: Eversource Hopkinton LNG Plant – Routine Training Exercise – May 4, 2023
---
Planning Board
The Planning Board at its virtual meeting Monday night swiftly handled five hearings in less than two hours, with more than 50 people attending via Zoom…
South Street zoning petition withdrawn
Elm Street warehouse OK'd
Pickleball/tennis facility considered
Parkwood Drive project moves forward
Read: "Planning Board recommends no action on South Street zoning petition after withdrawal"
---
Main Street Corridor Update
What to Expect for the Week of May 1-5, 2023
Detours
The eastbound detour from Pleasant Street to Maple Street to Grove Street will be used from Monday-Friday
The eastbound detour from Grove to Maple to Hayden Rowe may be used as needed.
East Side of Project
Continue the service connections to buildings between the Muffin House and Hayden Rowe. Connections inside buildings will happen at a future date.
Service connection to Town Hall on Monday morning; the driveway between Town Hall and Bill's Pizza will be closed; work estimate to take between 2-4 hours
Lower manholes and other structures in the road between the Muffin House and Ash Street in preparation for full depth excavation
Begin removal of curbing and sidewalks between the Muffin House and Ash Street
West Side of Project
Continue the curb and sidewalk work from West Main Street towards the Fire Station (weather dependent)
Prepare stone wall footing at 2 and 5 West Main Street (weather dependent)
Please be advised that this schedule may change due to weather and existing conditions found while performing the above tasks. This work may impact traffic and require lane and sidewalk closures limiting access to driveways and entrances to businesses.
Scheduled Project Completion Date: October 22, 2023
---
Town Election Updates
Meet the Candidates Night
The Hopkinton Women's Club Annual Meet the Candidates Night was held on Wednesday, April 26, 2023.
Read "School Committee candidates debate issues at Women's Club forum."
Watch the Video Replay of Meet the Candidates on HCAM's YouTube Channel
School Committee Debate
HCAM held a School Committee Candidates Debate on Friday, April 28, 2023.
Read "Emotions high as School Committee candidates debate again."
Watch the Video Replay of the Debate on HCAM's YouTube Channel
Town Election – May 15, 2023
This year there is one contested race (School Committee), and six ballot questions. All candidates are encouraged to email eHop a candidate statement and headshot, which we will publish on our website and weekly emails, please send to webmaster@ehop.org.
School Committee (3 years, vote for 2)
---
---