Weekly News Update – 04/23/2023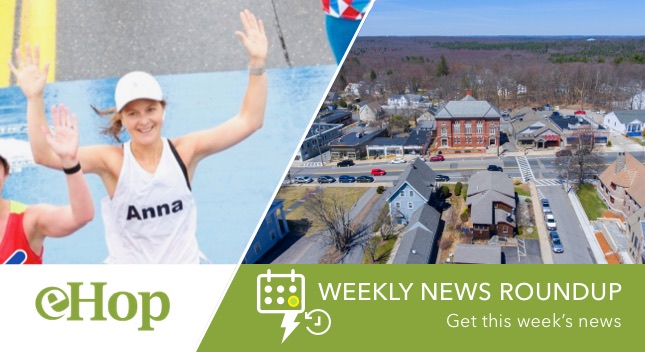 KNOW YOUR VOTE 2023 – Replay
The 11th Annual Know Your Vote forum took place on Tuesday, April 18, 2023 at 7pm.  This was an in-person forum at HCAM Studios (77 Main St) with a live broadcast on HCAM-TV and YouTube.
Related news
Town Meeting 2023 – starts May 1: Here's everything to get you prepared
Hopkinton Annual Town Meeting Monday 5/1 at 7:00pm at the Middle School
Never been to Town Meeting before? View Town Meeting 101
Important articles for town meeting:
ARTICLE 24 J Cricket Pitch – Community Preservation Funds
ARTICLE 24 L Housing Authority Outdoor Space Improvements – Community Preservation
ARTICLE 5 Town & School Operating Budget
ARTICLE 18 Hopkinton Public Schools HVAC Renewal Work $1.5M
ARTICLE 19 Hopkins School Addition $800K Debt Exclusion + $2.2M from School Stabilization Fund
ARTICLE 46 Net Zero Resolution
ARTICLES 47 & 48 Upper Charles Trail Citizens Petitions
ARTICLE 13 Wilson Street Solar Farm PILOT Agreement
ARTICLE 15 New Sidewalk – Chestnut St $515K
ARTICLE 16 New Sidewalk – EMC Park to Blueberry Lane $187K
ARTICLE 25 Inclusionary Development Bylaw – Zoning Change
ARTICLE 28 – 0-2 West Elm Street – Zoning Change to Business District
ARTICLE 29 – South Street / Hayward Street Zoning Change to Rural Business District
ARTICLE 17 Fire Station 2 Architectural and Engineering Design – $70K
ARTICLE 20 Roadway Paving – Pratt Way and Cemeteries
Town Meeting reference documents
Question: How many registered voters are needed for a quorum to vote at Town Meeting? Answer: 1% of the town's registered voters, or about 128 people.
Did you know that 90% of Hopkinton's registered voters have NOT attended Town Meeting in the last 6 years? In a recent survey by the town, the number 1 reason people stated that they do not attend is the length of the meeting. This year the Moderator will be trying to bundle several Housekeeping items in a Consent Agenda to save time. Your vote matters, the meeting requires a quorum of 128 voters to conduct business.    
Congratulations to Anna Cybulski: Marathon runner for eHop
Congratulations to Anna Cybulski for completing the Boston Marathon 2023!! Thank you so much for also getting the eHop Marathon fundraiser to the finish line!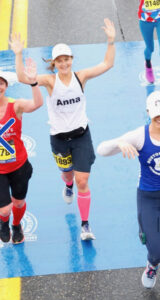 TOWN ELECTION 2023 – CANDIDATES & BALLOT QUESTIONS – FINAL LIST
This year there is one contested race, and six ballot questions. eHop will publish more information as it becomes available. All candidates are encouraged to email eHop a candidate statement and headshot, which we will publish starting April 30 and after that on a rolling basis, please send to webmaster@ehop.org.
Monday, May 15, 2022 – Polls are open 7:00 AM – 8:00 PM
Hopkinton Middle School Brown Gym, 88 Hayden Rowe St
CONTESTED RACES:
School Committee (3 years, vote for 2)
Susan Stephenson, Democrat
Adam Munroe, Democrat
Ashley Fogg, Unenrolled
View all candidates and Ballot Questions
Main Street Corridor Project update
What to Expect for the Week of April 24th to April 28th, 2023
Detours
The eastbound detour from Pleasant Street to Maple Street to Grove Street will be used from Monday-Friday.
East Side of Project
Service connections to buildings between the Muffin House and Hayden Rowe. Connections inside buildings will happen at a future date.
West Side of Project
Continue the curb and sidewalk work from West Main Street towards the Fire Station
Placement of highway signs
Prepare stone wall footing at 2 and 5 West Main Street
---
---