Recap of eHop's Spotlight Forum on Town Growth & Development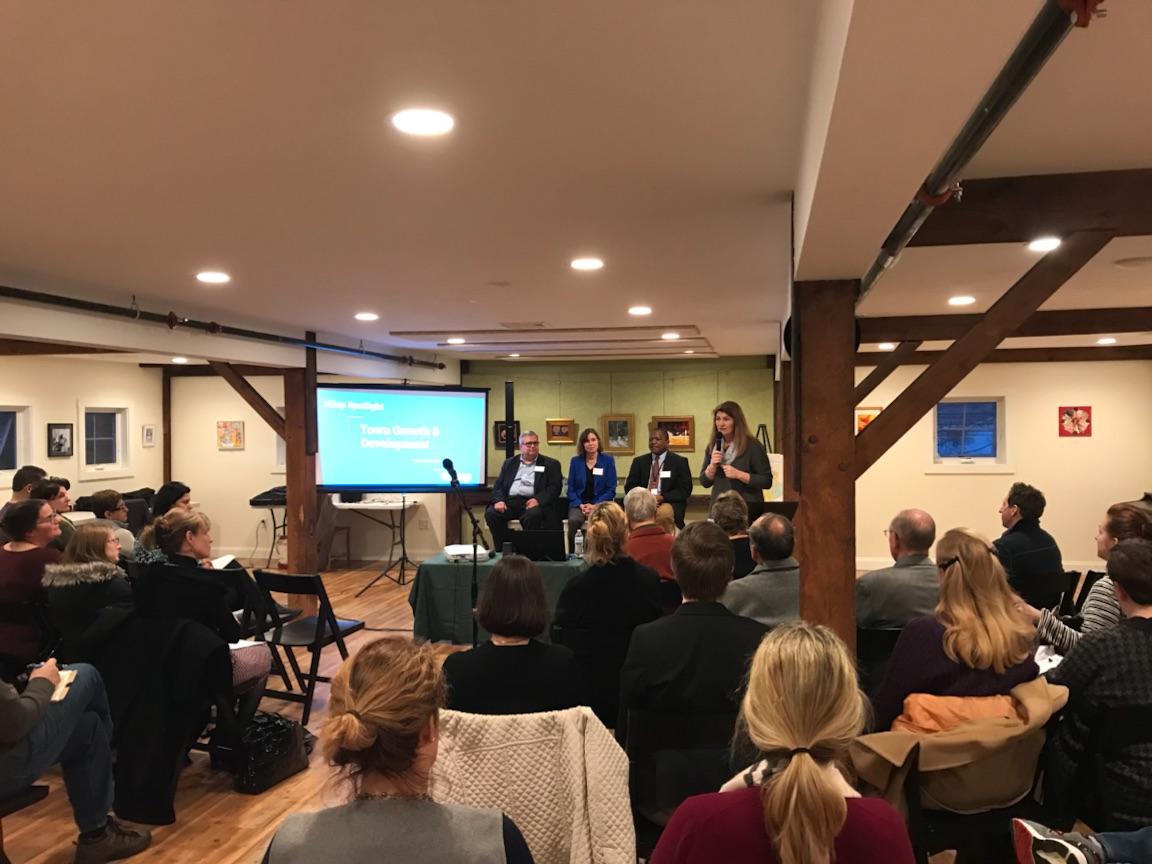 On March 22, 2018 eHop hosted a public forum on Town Growth and Development attended by a standing room only crowd.  The forum provided a high-level snapshot of Hopkinton's dramatic population growth, the impact on our budget and services, and information on how residents can get involved in shaping how the Town plans for and responds to development in the future.  Organized by residents for residents, the evening provided a unique opportunity for residents and town leaders to listen and learn from each other in an open exchange of information and ideas.  Much of the program was dedicated to open Q&A with a panel of town leaders including Elaine Lazarus, Director of Land Use and Town Operations, John Ferrari, Chairman of the Planning Board and the Open Space Preservation Commission, and Norman Khumalo, Town Manager.  eHop would like to thank our panelists and the many community leaders, department heads, committee volunteers, and residents who took the time to attend and engage in the conversation.  We would also like to thank the Hopkinton Center for the Arts for the use of their loft space as well as Mike Torosian and HCAM-TV for filming the event.

Below is a breakdown of the forum by topic and question.  Click on the hyperlinked time stamps and jump to the point in the video that is  most important to you.  Note that the questions and comments are paraphrased and are not direct quotes.
---