Weekly News Roundup for 11/25/18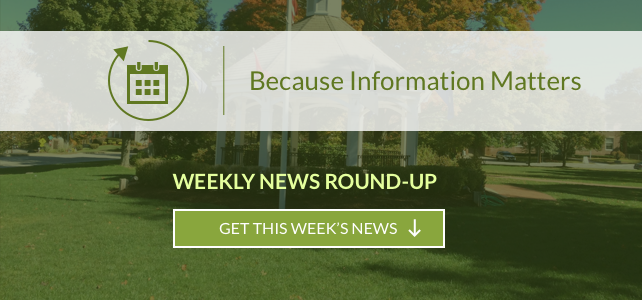 Runoff at Legacy Farms in Hopkinton blamed on heavy rains  .   "Hopkinton Gives" website encourages Community Giving  .   Hopkinton explores downtown parking options  .   Hopkinton prepares for Civics curriculum 
Runoff at Legacy Farms in Hopkinton blamed on heavy rains
On Nov. 1, an on-site inspector for the town noticed soil and dirt flowing from a breach in the erosion-control barrier into a stream, according to a memo by Principal Planner Georgia Wilson. The developer, Heritage Properties of Sudbury, fixed the breach that day but heavy rains on Nov. 3 and Nov. 4 resulted in more runoff.
http://hopkinton.wickedlocal.com/news/20181123/runoff-at-legacy-farms-in-hopkinton-blamed-on-heavy-rains
Hopkinton explores downtown parking options
With a new restaurant and a popular muffin shop open downtown, parking is becoming tighter.
Discussions have increased in the last three months between town officials and property owners who might be able to sell land to the town for parking, said Greg Mazur, who owns several buildings downtown.
http://hopkinton.wickedlocal.com/news/20181121/hopkinton-explores-downtown-parking-options
"Hopkinton Gives" Website encourages Community Giving
Hopkinton Resident, Anne Mattina has created a website called "Hopkinton Gives". The website encourages support for local organizations. The website link is: www.hopkintongives.org.
http://www.hcam.tv/news/hopkinton-gives-website-encourages-community-giving
Hopkinton prepares for new Civics curriculum
Hopkinton teachers are preparing to revamp major components of their social studies curriculum after Gov. Charlie Baker signed a law last week requiring civics-based instruction for all public school districts in the state.
The emphasis of the civics curriculum is designed to promote analytical thinking and engagement around civics-based topics, and aims to prepare students "morally and intellectually, for the duties of citizenship," text of the new legislation reads.
http://hopkinton.wickedlocal.com/news/20181119/hopkinton-preps-for-new-civics-curriculum
---